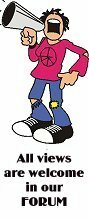 GO TO

TOWN COUNCILLORS
names and addresses

TOWN COUNCIL
WEBSITE
(archive)



LOCAL
CHIPPY NEWS
IS NOW HERE




All phone numbers on this site are code unless shown otherwise.

OTHER CHIPPY WEB SITES

Comments, Ideas,
Criticisms, Articles


Finding us
A "secret" road
Description
Map of Chippy
Stay in Chippy
Stay nearby
Holiday Cottages
Things to see
Chippy's Pubs
Pubs Nearby
Restaurants
Some History

LOCAL
NEWS PAGE



LOCAL WEATHER
STATION


TOWN INFO
Census Info

BUS & RAIL

CLUBS & SOCIETIES


BUSINESS DIRECTORY

OUR MP


LOCATIONS
DRINKING/EATING

Visit the
Theatre Website


CATCH UP WITH
PREVIOUS
ARTICLES

WHO WE ARE
We think Chipping Norton is a wonderful place to live or work in, or just to visit. And we believe its worth protecting and improving. One way you can help protect what is good and promote what is better is by joining the Chipping Norton Society. We are a group formed in 1998 to support all that is best about Chipping Norton and to promote a positive image of the town. There are professional and business people, councillors, retired people, newcomers and long-standing residents, people with special skills, ordinary people. Its somewhere where you can air your views and discuss them with others - not just grumbling about whats wrong, but helping to make things better. We undertake projects for the community and support what others are doing. We welcome newcomers who can bring valuable experience of other places as well as those proud to be "born and bred" here.


WHAT WE GET INVOLVED IN

Producing a leaflet about the town, its history and amenities, and another one with local walks - all funded by obtaining grants from outside Chipping Norton
Organising the towns Christmas lights which are funded by the Town Council.
Reviving "Organisations Day" with the Town Council when local societies publicise the work they do in the community.
Meeting the Local Authority officers to discuss local issues.
Applying for a Blue Plaque to commemorate the Towns most famous resident, Edward Stone who discovered Aspirin
Planting thousands of roadside snowdrops to brighten up the approaches into town next Spring ....

...and we have many other Projects in the pipeline - including a Clean up Chippy campaign.

HOW CAN YOU JOIN

We hold regular meetings on the fourth Tuesday in the month at the Baptist Meeting Rooms at the bottom of New Street. New members are most welcome.

Call Society Secretary Jill Thorley ( ) for further information.

Planting snowdrops
along the Banbury Road


Keeping Chippy
lit up at Christmas.