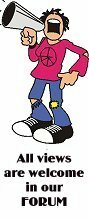 GO TO

TOWN COUNCILLORS
names and addresses

TOWN COUNCIL
WEBSITE
(archive)



LOCAL
CHIPPY NEWS
IS NOW HERE




All phone numbers on this site are code unless shown otherwise.

OTHER CHIPPY WEB SITES

Comments, Ideas,
Criticisms, Articles


Finding us
A "secret" road
Description
Map of Chippy
Stay in Chippy
Stay nearby
Holiday Cottages
Things to see
Chippy's Pubs
Pubs Nearby
Restaurants
Some History

LOCAL
NEWS PAGE



LOCAL WEATHER
STATION


TOWN INFO
Census Info

BUS & RAIL

CLUBS & SOCIETIES


BUSINESS DIRECTORY

OUR MP


LOCATIONS
DRINKING/EATING

Visit the
Theatre Website


CATCH UP WITH
PREVIOUS
ARTICLES

THINGS TO SEE IN AND AROUND CHIPPY

"The Bliss Valley Tweed Mill built to resemble a great house in a park and far removed from the simplicity of Early Victorian industrial architecture. It has a balustraded parapet and square corner cowers with urns. A chimneystack of the Tuscan order dominates. It rises from a domed tower and is dated 1872. The architect was George Woodhouse from Lancashire, who specialised in the design of mills and factories."


"The Almshouses are set back from the road behind a low wall and gateway with strapwork cresting and finials. A parade of eight gables and tall chimneystacks with the inscription "The work and gift of Henry Cornish, gent1640"

"St Mary. The chancel and aisles retain 13thC and 14thC work but the nave rebuilt c1485 is one of the finest 15thC interiors in the county. The nave was rebuilt at the expense of John Ashfield - a wool merchant - and is as ambitious as those of other great Cotswold churches such as Northleach and Cirencester. The clustered shafts of the piers are continued upwards unbroken by capitals to support the timber roof. They are the only division between the clerestory windows, which form an almost continuous band of glazing above the nave - one of the most striking examples of Gothic curtain walling in the county."

"The Town Hall. 1842 by G.S. Repton. Neo-classical with a pedimented Tuscan portico placed strangely to one side and not facing the Market Square as might be expected."

The Theatre in Spring Street was originally a Salvation Army Citadel, now a lively professional theatre and cinema. You can still see the foundation stones near the doorway. Spring Street takes its name from the springs along the hillside at this level which were once the towns main water supply.


The Chipping Norton Museum of local history covers the past of Chipping Norton and the surrounding area. Exhibits include the Bliss Tweed Mill, Hitchman's Brewery, 'Granny's Kitchen' of the 1920's together with Baseball which was played in the town in years gone by (Chipping Norton became National UK Champions in 1926). Large Photograph display. Archives department for local and family history complete with Library and computer database.

"Chastleton House stands at the end of a forecourt entered through a handsome arched stone gateway. In 1602 the estate was purchased by Walter Jones - a Witney wool merchant - and the house was built soon after. It has since been little altered. The front of three storeys over a basement has a dramatic group of five narrow gables receding from the centre to the massive staircase towers on either side. It is an accomplished design". Chastleton House is now owned by The National Trust.

The Rollright Stones - about two miles north of Chippy. This quote is on the Rough Guide Travel website and if you believe this you'll believe anything!!... Legend says that no one can accurately count these stones - apparently they go for a drink down at the stream at night! It is said to be a highly magnetic field and I had quite a strange experience while I was there. I took my video camera into the circle to video and found that the tape actually stopped running, my batteries all went dead. When I arrived home in Australia and tried to play the tape - it had been completely erased. Another lady who was there had terrible trouble with her hearing aid. Also, when holding divining type rods they became quite active....Peter & Yvonne Kerr, Australia (Aug 98)

More info at: www.rollrightstones.co.uk