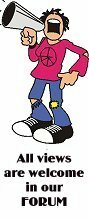 GO TO

TOWN COUNCILLORS
names and addresses

TOWN COUNCIL
WEBSITE
(archive)



LOCAL
CHIPPY NEWS
IS NOW HERE




All phone numbers on this site are code unless shown otherwise.

OTHER CHIPPY WEB SITES

Comments, Ideas,
Criticisms, Articles


Finding us
A "secret" road
Description
Map of Chippy
Stay in Chippy
Stay nearby
Holiday Cottages
Things to see
Chippy's Pubs
Pubs Nearby
Restaurants
Some History

LOCAL
NEWS PAGE



LOCAL WEATHER
STATION


TOWN INFO
Census Info

BUS & RAIL

CLUBS & SOCIETIES


BUSINESS DIRECTORY

OUR MP


LOCATIONS
DRINKING/EATING

Visit the
Theatre Website


CATCH UP WITH
PREVIOUS
ARTICLES
New Low Cost Homes for Sale

If your income wont stretch to a mortgage large enough to get you on the property ladder, Discount Market Housing could offer the solution you have been looking for. It allows you to pay 60% of the market value of the property but you still own 100% of it and get to enjoy all of the benefits of a modern, stylish home in fabulous surroundings. The scheme is open to singles, couples and families of all ages. But to qualify you must be eligible for a mortgage, be unable to afford a home of your own on the open market and have a local connection with the West Oxfordshire District. For further information, come and talk to our Sales Executive at Blissfield Gardens, Chipping Norton (open 11am 5pm seven days a week) or call us now on .Alternatively contact the Housing Services on .

The first phase of a new Affordable Housing Scheme in Chipping Norton is nearing completion on the former Parker Knoll site where some of the homes are available for sale on a Shared Ownership (Part Rent/Part Buy) and Discount Market Housing basis.

Shared Ownership (Part Rent/Part Buy)
There are just two homes for sale on a Shared Ownership (Part Rent/Part Buy) basis on this development. These are 2x2 bedroomed coach houses which have been valued at 180,000. Applicants will need to be able to purchase at least 40% of the value of the property which is 72,000. A rent of 270.01 per month will then be paid on the remainder.

Discount Market Housing
In addition there are just two homes for sale on a Discount Market Housing Basis. These are 2x2 Bedroomed Flats. Under this scheme it is possible to purchase the dwelling at 60% of the open market value. The 60% discounted sale price of the flats are 95,100 and 99,000.You become the freeholder, but the dwelling is only ever worth that percentage of the market value. It must be sold to a nominated purchaser at that percentage in the future.

Further information is given in the download Discount Market Housing in Chipping Norton.To apply you need to be registered on the Waiting List or if you are a tenant of a Housing Association in the District on the Transfer list. Preference may be given to people who have a local connection with West Oxfordshire. Existing housing association tenants can apply as well as new applicants. If you are interested please contact Housing Services.