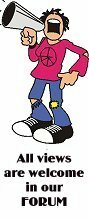 GO TO

TOWN COUNCILLORS
names and addresses

TOWN COUNCIL
WEBSITE
(archive)



LOCAL
CHIPPY NEWS
IS NOW HERE




All phone numbers on this site are code unless shown otherwise.

OTHER CHIPPY WEB SITES

Comments, Ideas,
Criticisms, Articles


Finding us
A "secret" road
Description
Map of Chippy
Stay in Chippy
Stay nearby
Holiday Cottages
Things to see
Chippy's Pubs
Pubs Nearby
Restaurants
Some History

LOCAL
NEWS PAGE



LOCAL WEATHER
STATION


TOWN INFO
Census Info

BUS & RAIL

CLUBS & SOCIETIES


BUSINESS DIRECTORY

OUR MP


LOCATIONS
DRINKING/EATING

Visit the
Theatre Website


CATCH UP WITH
PREVIOUS
ARTICLES

BLUE PLAQUE FOR WILLIAM STONE
OCT 1st UNVEILING THE BLUE PLAQUE
The Reverend Edward Stone who earned the nickname "The Aspirin Man" was born in 1702, and while living in Chipping Norton discovered from local willow bark the properties of salicylic acid. A Blue Plaque commemorating him was unveiled on Oct 1st by The Lord Lieutenant of Oxford, Hugo Brunner . The event and the plaque were arranged by the Chipping Norton Society. The Society asked local historian The Revd Ralph Mann to speak briefly about Stones work. The guests attended a reception after the ceremony in the Town Hall




















From Frank Dickens Diary
So here we are, crowding the rustic pavement (some of us even spilling out into the road) while the blue plaque to the Reverend Stone is unveiled. The Reverend Stone, who unleashed Aspirin on the world all those years ago, is finally recognised by the grateful inhabitants of Chipping Norton.

And afterwards to the Town Hall to take wine and biscuits with the VIP's from Oxford (Chains of Office and medals a-plenty here!)

Funny though, the Chipping Norton young, who are most nights to be found sitting on the steps of the building, conspicuous by their absence. Maybe we should have more unveilings and drive the kids indoors.