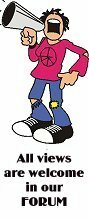 GO TO

TOWN COUNCILLORS
names and addresses

TOWN COUNCIL
WEBSITE
(archive)



LOCAL
CHIPPY NEWS
IS NOW HERE




All phone numbers on this site are code unless shown otherwise.

OTHER CHIPPY WEB SITES

Comments, Ideas,
Criticisms, Articles


Finding us
A "secret" road
Description
Map of Chippy
Stay in Chippy
Stay nearby
Holiday Cottages
Things to see
Chippy's Pubs
Pubs Nearby
Restaurants
Some History

LOCAL
NEWS PAGE



LOCAL WEATHER
STATION


TOWN INFO
Census Info

BUS & RAIL

CLUBS & SOCIETIES


BUSINESS DIRECTORY

OUR MP


LOCATIONS
DRINKING/EATING

Visit the
Theatre Website


CATCH UP WITH
PREVIOUS
ARTICLES
A real piece of our heritage

More than 3,000 people thronged to Chipping Norton town centre to show their support for Heythrop Hunt. The hunt, with more than 170 years of history behind it, attracted 150 riders for the traditional meeting, which started from The Fox pub and hotel

"There was a tremendous turnout in the town and no protesters that I saw," said hunt joint master Richard Sumner. "It is a great Boxing Day tradition for us, and has been for time immemorial, although now we hunt using specially-laid trails instead of live quarry." For new Fox licensees Jane and Tony Parnell, who arrived from London to take over the pub in September, the hunt proved a real eye-opener. "I was walking alongside horses for the first time in 20 years," said Jane. "It was unbelievable, a real piece of our heritage. We went around handing out port to the riders and the crowd. My kids were in awe really.

It just gave such a vision of what it's like here in the Cotswolds. As it was our first Christmas at the pub, I formally invited the hunt for the meeting."
LABOUR MAYOR SNUBS THE HUNT






Everyone agreed this was the biggest turnout in twenty years. Over a hundred Heythrop huntsmen and a crowd of wellwishers and supporters of at least a couple of thousand assembled outside the Fox on Boxing Day. One notable absentee was Gina Burrows who broke with an ages-old tradition of the Mayor welcoming the Heythrop Hunt on behalf of the townspeople and sharing a drink with the Master. She had some prior engagement apparently. Hmm. Pull the other one. It may have been just as well though because a rousing speech on horseback by Mr Langdale - greeted with tumultuous applause from the crowds - included the promise that hunting would get back to normal once "we have got rid of this appalling government". More like a political rally. The Heythrop were perhaps pushing their luck a bit. Gina might have found all that a bit hard to take. As far as we know David Cameron wasn't there in person but his spirit must have cheered at the sentiment. But do we know what Mr Cameron thinks about hunting Is that a policy he has told us about yet or not Its very confusing since most of us thought all this stuff had actually been banned already. The Police clearly thought that discretion was in order. With complete traffic chaos and motorist's tempers flaring there wasn't a single policeman in sight - even of the community support officer variety. Perhaps they were all out in the country waiting to arrest hunt saboteurs.
The hunt has raised 528 for the Penhurst School National Children's Home at Chipping Norton from a collection among spectators at its Boxing Day meet, which gathered in the town.
Boxing Day 2008 - Biggest crowds ever!


(Thanks to Christopher Richards for the pic)