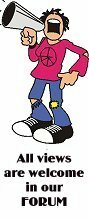 GO TO

TOWN COUNCILLORS
names and addresses

TOWN COUNCIL
WEBSITE
(archive)



LOCAL
CHIPPY NEWS
IS NOW HERE




All phone numbers on this site are code unless shown otherwise.

OTHER CHIPPY WEB SITES

Comments, Ideas,
Criticisms, Articles


Finding us
A "secret" road
Description
Map of Chippy
Stay in Chippy
Stay nearby
Holiday Cottages
Things to see
Chippy's Pubs
Pubs Nearby
Restaurants
Some History

LOCAL
NEWS PAGE



LOCAL WEATHER
STATION


TOWN INFO
Census Info

BUS & RAIL

CLUBS & SOCIETIES


BUSINESS DIRECTORY

OUR MP


LOCATIONS
DRINKING/EATING

Visit the
Theatre Website


CATCH UP WITH
PREVIOUS
ARTICLES
BRUCE AND SHEILA PARKER
OUR NEW HONORARY CITIZENS

Bruce and Sheila Parker were installed as Honorary Citizens of the town at a ceremony in the Town Hall on May19th. They are seen here in the Council Chamber sporting their Honorary Citizen medals. Thanks to John Grantham for the wonderful picture. Congratulations and every best wish for a happy future to the Parkers with grateful thanks from us all for everything you have done for the town.
Bruce and Sheila came to work as a young married couple at the White House Surgery in 1958 - exactly fifty years ago. They had met in Birmingham where they both attended medical school and where Bruce was a houseman and Sheila had risen to the lofty heights of a registrar anaesthetist. The Parkers then devoted a lifetime of service to the people of this town - fighting for the highest healthcare standards and committing themselves to their own special kind of personal patient-doctor relationship. Sheila writes in her recent book..."When one lives amongst and shops with everyone else its a community. What people want from a doctor is to know they are interested and reasonably skilful and that they can get help from hospital colleagues if necessary No-one can know everything but they can find out. The elderly want somebody they know, respect and trust who can find time or make time to sit and talk the problem through". Apart from their work as GPs in a successful and expanding practice, Sheila found time to have a family and Bruce served as doctor to Kingham Hill School. He was also deputy coroner and chief architect of local maternity services - building a successful working relationship with the famous Flying Squad from the Radcliffe. The Parkers finally retired in 1989. They have always been and remain a hands-on couple. They got Highlands day centre up and running and are still involved with preparing Christmas Dinner there. Sheila graces the tea counter at many Town Hall functions and Bruce scuttles around the town delivering useful things to people that need them. Tim Busby says "

For many years whilst doing house clearances we

have

come across walking frames,

w

alking sticks, wheelchairs, etc etc. We always take them down to Bruce and Sheila who distribute them around the town to peo

pl

e in need of such items.

They are an incredible couple!" Bruce and Sheila are committed members of the congregation at St Mary's and have become involved in the administration of many town organisations like the Legion, Rotary and Probus. Bruce is a m

ember of Chipping Norton War Memorial Hospital League of Friends. For many years he exploited his gardening talents by growing and selling plants and flowers for funds at the Annual Fete.

More recently, Bruce has been actively involved in the Hospital Action Group during the struggles of the last five years. When the PCT abandoned overnight accident cover at Chippy hospital - blaming lack of qualified staff - Bruce winged off a scorching letter to them offering to do the night shift there himself. He wasn't kidding about it either. He carries on objecting when standards are lowered. The policy that all mothers get kicked out of maternity within 24 hours of having their baby is one that he mocks - expressing total bewilderment that rules can have become so inflexible. His challenging attitude has been a great help in the campaign to retain services and standards in the new hospital. The young PCT bureaucrats are forced to respect Bruce's experience and can't mistake his passion. He remains a champion of the highest professional standards. We are lucky to have had Bruce and Sheila working and living among us for the last fifty years. Their work has already been recognised with an MBE. We hope they will also cherish the decision of the town to appoint them honorary citizens as a mark of the esteem and affection in which they are held by everyone.