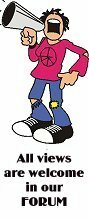 GO TO

TOWN COUNCILLORS
names and addresses

TOWN COUNCIL
WEBSITE
(archive)



LOCAL
CHIPPY NEWS
IS NOW HERE




All phone numbers on this site are code unless shown otherwise.

OTHER CHIPPY WEB SITES

Comments, Ideas,
Criticisms, Articles


Finding us
A "secret" road
Description
Map of Chippy
Stay in Chippy
Stay nearby
Holiday Cottages
Things to see
Chippy's Pubs
Pubs Nearby
Restaurants
Some History

LOCAL
NEWS PAGE



LOCAL WEATHER
STATION


TOWN INFO
Census Info

BUS & RAIL

CLUBS & SOCIETIES


BUSINESS DIRECTORY

OUR MP


LOCATIONS
DRINKING/EATING

Visit the
Theatre Website


CATCH UP WITH
PREVIOUS
ARTICLES
Witney has 20 CCTV cameras and pays 10,000 a year Chippy is offered two or three cameras and is asked for 15,000. How does that work

A scheme has been drawn up for a network of CCTV cameras to keep a close eye on crime and disorder in two west Oxfordshire towns. Both Carterton and Chipping Norton would be linked in to the existing control room at Witney police station, which already monitors more than 20 cameras around Witney town centre. But it comes at a price, with both Carterton and Chipping Norton town councils being asked to stump up 15,000 each in annual running costs. In Carterton, town councillors agreed in principle to the scheme at a meeting last week, but asked for talks over the cost to residents through their local council taxes.

Witney is the only town in the district with fixed cameras. Police said since 2001 it has resulted in the arrest of more than 1,300 people for a variety of offences. It is managed 24 hours a day by staff at Witney police station and has annual running costs of 192,100, shared between the district council (89,900), Thames Valley Police (84,200), Witney Town Council (10,000), and local retailers (8,000). Extending the scheme to the district's two other main towns would involve three to four fixed cameras in each town.

The capital costs of about 130,000 can be found, but both towns would have to put in 15,000 each for running costs, said Bill Oddy, the district council's head of community services. Mr Oddy added that recent surveys showed CCTV had popular support. He said: "The scheme has significant support, 93 per cent of the public support CCTV in Witney, and 69 per cent feel safer as a result of its introduction."

In Chipping Norton, town councillors considered the new initiative at a meeting last week. Vanessa Oliveri, town clerk, said: "Nothing has been set in concrete. It is very expensive, but it does a job. We will be having further discussions about the costs."
CCTV - would it actually help
Commenting on recent thefts of lead in the town the June Police Update says:

CCTV would have been very helpful in these incidents as it provides evidence and deters criminals. It can also be used in cases of anti-social behaviour and criminal damage. The area commander, Ch Insp Dennis Evernden, is eagerly awaiting what he hopes will be a positive decision by Chipping Norton Town Council to take the opportunity currently on offer for CCTV to be deployed in the town centre. This would only help our effort and deter offending

"

.

This is straight political lobbying and is not appropriate in "official" newsletters! The trouble with this sort of propaganda is that you only get one side of the story. Some of us are deeply worried about the way that small towns like ours are being covered in CCTV cameras. This kind of "big brother" snooping can only be justified by an outstanding success record. I asked at the meeting when this proposal was put forward if anyone had ever been successfully identified and charged in this area as a result of CCTV evidence and I got no reply. Thai Shire had CCTV pictures of the youths who were smashing their windows but apparently they couldn't be identified. Off-licence CCTV cameras get good close-ups of customers. Often the stores know who has been knicking stuff but the thieves are savvy enough not to be caught on camera actually stealing so nothing can be proved. Its obvious when you think about it. How are you ever going to get a close-up mug shot of somebody actually committing a crime. You can either see their face or you can see what they are doing. Nor does it actually deter anybody. The thieves know where the cameras are and stay out of shot. There are two wide-angle cameras outside the Kings Arms which apparently cover the street. But they didn't pick up the thieves making off from the Manor House Gallery opposite with a wheelie bin full of lead. How is this possible The policeman said "All the cameras picked up were our nightime police patrols"!! And how did CCTV cameras help catch the villains in the Great Co-Op robbery These cameras are apparently not good enough to pick up number plates.

The reason the Town Council actually hesitated about agreeing to the installation of CCTV in the town centre was that we were being asked to pay a quite disproportionate and unfair amount of money compared with what Witney is paying. Has this been sorted out We don't know. With a control room in Witney what are the chances of something being spotted on a Chippy camera and a patrol car being despatched in time to do anything. Given normal response times, the thieves would be long gone. But many of us have a much deeper concern. We are worried that CCTV will simply be an excuse for the police to cut down even further on the night patrols which are essential in this town. Beware. CCTV is just another New Labour fad which is making millions for the manufacturers of cameras and security systems. They may be helpful in busy cities where you can justify 24-hr monitoring but have no relevance to small market towns where very little happens most of the time. What we need (for the umpteenth time of asking) is foot patrols in the town centre between 11pm and 3am on Friday and Saturday nights. They are the only deterrent which will actually work. If the police are not going to provide this service then perhaps the time has come for the Town Council to get together with town centre traders and see if we can raise the funds to hire a private security firm - before we all get cleaned out completely!
Our poll closed on 21st June. It ran for 5 days. 200 people voted. Would you believe that 100 thought CCTV was a good idea. 100 thought it was a waste of money. Clear enough result then
CCTV or not CCTV that is the question

There was a long discussion about CCTV at the Town Council on Monday evening. The Council still could not agree it was a good idea and asked for more information. Councillor Glyn Watkins reflects on some of the issues involved.
The question of CCTV in the town has not gone away, with both WODCs Bill Oddy and the police's Chief Inspector Denis Everdine waiting impatiently for the council to make up its mind if we want to pay 15 thousand quid a year for someone in Witney to watch our every move.
Needless to say there were quite a few views for and against. One of the major concerns is whether this is part of the growing surveillance culture being propagated by the government and the police force. The fact that the Chief Constable is actively perusing this when normally the public and local councils would be demanding it, is very worrying. The question is why We have been told the crime rate in the town is very low, then why do we need CCTV Cynically the low police presence at night may have added to lead thefts so this would justify CCTV We have got to ask ourselves would an operator in Witney at 2 oclock in the morning send a policeman to deal with a yob breaking a car wing mirror off Or smashing a window No! We had a police inspector state quite categorically that incidents are dealt with in order of importance, so smashing windows, effin & blinding and kicking over dustbins are not going to get a police car with its blues an' twos roaring to Chippy at 2 in the morning. Similarly how is someone watching the CCTV in Witney going to help your kid when he or she gets smacked by some drunken yob We need police on the beat to discourage it happening. When someone is full of booze and fired up the last thing they will be worried about is someone in Witney watching them.
Unfortunately one of the worrying aspects is that people believe the propaganda that we will be safe with CCTV. What is more worrying is what is done with all this information. One question put to the District Councillor at the Town Council meeting was whether WODC would also be able to use the CCTV for surveillance His answer was that though he didnt know, he expect they probably would use it if they wanted to. Now bearing in mind thatr just recently another council elsewhere in the country used a new law quietly introduced by this government to combat terrorism to spy on residents, we have to ask - is this the thin end of the wedge What next Head cams for the refuse collectors to see whats in your bins Be afraid - be very afraid!
Now the serious bit, they want 15,000 a year for someone in Witney to watch us. Bearing in mind that if the police and WODC wanted to do so they would install CCTV anyway whether you want it or not. What they are really up to is they want is for us to pay for them to use it.
Mind how you go.
CCTV is coming to Chippy

Witney is to get more anti-crime spy cameras, and Carterton and Chipping Norton are both in line to have their own CCTV systems.
Nine fixed cameras are to be installed in Witney's 50m Marriotts Close redevelopment, due to open in autumn next year. They will monitor public areas of the shopping and entertainment complex as well as the multi-storey car park. The addition will bring the total of CCTV cameras in Witney to 33, joining up with the 24 which have already been put round the town centre over the last decade. They are linked to the 24-hour monitoring centre at the town's police station in Welch Way.
And a deal is close to being struck to include the district's two other main towns, Carterton and Chipping Norton. Both towns have been keen to have CCTV for some years, but the issue has always been over who pays for it. Bill Oddy, the district council's head of community services, said he expected that the extension of the Witney scheme to include Marriotts Close would be largely financed through businesses moving in there. Private sponsorship is also expected to make up part of the schemes in the other two towns.
The capital costs are in the region of 130,000 which will have to come mainly out of West Oxfordshire District Council funds because Home Office grants have dried up. Thames Valley Police is keen on the scheme and has set aside 20,000. The running costs are about 15,000 a year each for Carterton and Chipping Norton, mainly to pay for the rental of fibre optic cables linked to the control system at Witney police station.
Apart from town council contributions, the net has been spread to include local businesses. Carterton and Chipping Norton will at first only have four fixed cameras each. Mr Oddy said: "We are very close to securing the finances." Negotiations were coming to a close and he expected a deal to be signed in the next month.