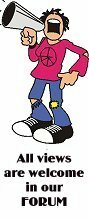 GO TO

TOWN COUNCILLORS
names and addresses

TOWN COUNCIL
WEBSITE
(archive)



LOCAL
CHIPPY NEWS
IS NOW HERE




All phone numbers on this site are code unless shown otherwise.

OTHER CHIPPY WEB SITES

Comments, Ideas,
Criticisms, Articles


Finding us
A "secret" road
Description
Map of Chippy
Stay in Chippy
Stay nearby
Holiday Cottages
Things to see
Chippy's Pubs
Pubs Nearby
Restaurants
Some History

LOCAL
NEWS PAGE



LOCAL WEATHER
STATION


TOWN INFO
Census Info

BUS & RAIL

CLUBS & SOCIETIES


BUSINESS DIRECTORY

OUR MP


LOCATIONS
DRINKING/EATING

Visit the
Theatre Website


CATCH UP WITH
PREVIOUS
ARTICLES

A

supermarket worker has spoken of the moment he thought he was going to be killed by a gang of gunmen who tied him and 12 other colleagues up during a robbery. Steven Brennan, 49, of Hailey Road, Chipping Norton, was one of 13 members of staff held hostage in the dawn raid by four robbers at the Co-op supermarket in Chipping Norton, on Monday. The gang struck just after 5am, when they surp

r

ised two female cleaners. The store manager for the day and two other female cleaners who had entered the store through the main entrance a few minutes earlier, were then accosted by the raiders. All five were manhandled to the staff canteen in the basement, told to sit on the floor and had their hands tightly bound with grey tape.

Mr Brennan, who has worked at the supermarket for nine years, was confronted by a robber wearing a black balaclava as he entered the delivery bay door at 5.30am, but fought back. He said: "We grappled with each other. Then he punched me in the mouth and I punched him back. "I was trying to get away, but he threw me through the doors at the top of the stairs leading to the cash office and at that point he called for help." Mr Brennan shouted to the store manager for help, but another man approached carrying a sawn-off shotgun, hit Mr Brennan with the handle of a shopping trolley and punched his nose. With blood pouring from his nose and his head pounding from the blow with the metal bar, Mr Brennan was bundled into the canteen with the other hostages where his hands and feet were bound together. The hostages were forced to wait until the keyholder -- a woman of 46 -- turned up at 6.25am. The men grabbed Mr Brennan and flung him across the cash office floor. He said: "When one of them pointed at me and shouted 'It's him we want' they meant it was me they wanted to shoot.

"I'm positive they would have shot me if they weren't able to get the money. "I thought 'maybe I'll be seeing you soon mum', because she died a year ago on Saturday." Fortunately for Mr Brennan, the men were able to get into the safe and made off on motorbikes with 30,000. The hostages were discovered about five minutes later by fellow worker Linda Coleman and the alarm was raised. Mr Brennan, who needed hospital treatment for mild concussion, intends to go back to work tomorrow (January 26). The only sign of the attack is the teeth marks on his hand where he punched the attacker in the mouth. He added: "Thinking about it, fighting back was a silly thing to do, but the policeman who came to speak to me said I was defending myself, which is natural."

Call Crimestoppers on 0800 or Banbury CID on with information.
Bike clues in hunt for robbers

D

etectives are concentrating on sightings of two speeding motorcycles in their hunt for the Chipping Norton Co-op robbers. Police said they had received calls from the public and were now certain the motorbikes, each carrying two people, were the robbers making their getaway. Thames Valley Police spokesman Tim Wiseman said: "We have heard from witnesses both in Chipping Norton and outside the town. There are two areas that have been brought to our attention that have given us a good idea where they travelled to and from. We are not going to be releasing those details. We would appeal for anyone else who saw two motorcycles with four passengers in total on Monday to contact us. People have said they were seen travelling at speed."

Det Insp Phil Murphy, of Banbury CID, added: "It's possible that these men had been to view the layout and entrances to the store before the raid. It's also possible these two bikes have been dumped, maybe some distance away, If anyone believes they have seen or found a motorbike then they should get in touch." Anyone with information should call police on or Crimestoppers on 0800 .
DID YOU SEE ANYONE SUSPICIOUS IN THE DAYS BEFORE THE ROBBERY

Robbers who held 13 people hostage during

the Co-Op

r

obbery

may have been seen studying its layout in the days beforehand, police believe Detectives have renewed their appeal for information after the robbery at the Co-op supermarket in Chipping Norton, Oxfordshire, on Monday. They have now taken full statements from the workers, who are being offered counselling by the company. Police have described the incident as a "terrifying ordeal" for those held.

Det Insp Phil Murphy, of Thames Valley Police, said: "These men are obviously willing to use the threat of violence and it is important we track them down. "It is possible that these men had been to view the layout and entrances to the store before the raid and therefore I would urge anyone from Chipping Norton to think if they saw any suspicious people or vehicles, particularly motorbikes, in the area."
Hostage hell for Co-op staff
M

asked robbers armed with a sawn-off shotgun lay in wait for staff to turn up for work before subjecting them to an hour of terror. The four balaclava-clad men seized one after another of the nine women and three men as they arrived at the Co-op store in High Street, Chipping Norton, early yesterday morning. For an hour they held them hostage, tying their hands with tape, until the key holder of the shop safe arrived and was ordered to open it. The men are believed to have made off with about 30,000 -- takings from Friday, Saturday and Sunday -- as they sped away on two high-speed motorbikes. A 40-year-old male worker was taken to Banbury's Horton Hospital after suffering a graze to the head during the two-hour ordeal after being hit, possibly by the gun or a baseball bat. The injured man was last night back at his home in Chipping Norton, being interviewed by police. People in the town have spoken about their shock and outrage over the raid, which started at around 5.10am. The bound staff were not released until shortly after 6.30am when other members of staff arrived and freed the hostages before contacting police. Traders in Chipping Norton's High Street told the
Oxford Mail
yesterday (Monday) that they were horrified to hear of the raid. Mo Routledge, who works in Top Marks clothes shop, said: "It is dreadful. I can't believe it." Frances Grey, manager of Sue Ryder Care, said: "We are shocked and horrified. It is quite upsetting. The police came around asking if we had any CCTV cameras which might have evidence on, but we don't." Adrian Barradell, a spokesman for Mid Counties Co-op, said staff would be offered counselling after enduring an "extremely unpleasant" experience. He said: "Our personnel team are on hand to meet them as soon as they have given their statements to the police. "This incident was obviously very serious and distressing, as a number of our staff were tied up and held as part of this robbery."
Police forensic teams were called in to search for clues and the supermarket was closed for the day. Police area commander Chief Insp Dennis Evernden said the robbers were waiting for the key holder to arrive. He said: "Unfortunately for everybody, as staff turned up, one by one they were taken hostage. "They are all very traumatised. For this sort of thing to happen is a shock, and it will take a while to get over. He said Chipping Norton had a very low crime rate, adding: An incident like this has a huge impact on the community."
Ch Insp said he did not know if the shotgun, which was not fired, was used to hit the 40-year-old man. The robbers fled at high speed on the A361 road out of the town in the Banbury direction. Police are appealing for witnesses who saw the two motorbikes, each with two riders. Anyone witnesses are asked to contact police on or Crimestoppers on 0800 .
Its absolutely clear that this incident
will revive the discussion about the need for closed circuit TV in the town centre. The police have been urging this on the town for several years. Cost has been the issue up to now. But that excuse doesn't wash anymore. You can't put a price on the experience which a dozen of our fellow citizens have just been subjected to. Lets just get on and do it. It seems fairly clear that the fact that Chippy has no CCTV system now makes it vulnerable. When a JCB was driven into a bank at Bampton recently there was widespread comment that thieves had moved out of Witney because they just couldn't operate there anymore. They seem to be moving further north!
Masked raiders strike again in county

M

asked robbers stole thousands of pounds from an Oxford newsagents on Saturday morning -- the third raid in the area this year. Two men in balaclavas forced a female shop worker to open the safe at Balfour News in Cherwell Drive, Marston, before making off on foot with several thousand pounds in cash. The woman had been opening the shop at around 5.30am when the robbers approached her. Police investigating the raid said she was uninjured but the ordeal had left her badly shaken. The men were both described as 5ft 7ins tall. One wore a dark blue T-shirt and black jacket with dark blue jeans. The other wore a dark blue hooded top. Both wore balaclavas, but one man could have been black. In February thieves stole a substantial amount of cigarettes from the Co-op Swiftshop in Old Marston Road. In January, thieves fled empty handed after the Range Rover they used to ramraid Salford Stores in Salford Road, New Marston, became stuck in rubble. The Marston raids are just three of a spate of robberies and break-ins that have taken place at shops across the county in recent months. On the same day as the Co-op Swiftshop was hit Martin's Newsagents in Summertown was also targeted. Masked raiders tied up staff at the Tesco petrol station in Eynsham in February before making off with thousands of pounds and armed robbers stole 30,000 from the Co-op in Chipping Norton in January. Anyone with information is requested to call Det Insp Kath Lowe on or Crimestoppers anonymously on 0800

!3th March
All sounds horribly familiar...

Masked robbers lay in wait for staff to open a petrol station store before tying them up and making off with thousands of pounds. Four balaclava-wearing robbers hijacked the Tesco Express and Esso garage store, near Eynsham, as staff prepared to open on Saturday. The men forced their way into the store between 5.30am and 6am, and pushed four members of staff into a back room. The robbers tied them up and demanded information about the shop's safe. One male member of staff was kicked in the head and had to be taken to Oxford's John Radcliffe Hospital. Police spokesman Adam Fisher said his injuries were not thought to be serious. The robbers managed to get access to the safe and while police were unable to disclose the exact amount of money taken, they said it was "several thousands of pounds".

The robbery happened almost a month after four balaclava-clad men subjected workers at a Co-op store in Chipping Norton to a similar ordeal. No-one has been arrested over that incident and Mr Fisher said detectives were "keeping an open mind" about whether there was a link.

After Saturday's raid, the robbers made off through a fire exit at the rear of the store, in the direction of Wastie's Garage, which is based in a yard on land behind the Esso garage forecourt. Officers cordoned off the forecourt and the store remained closed until about 11am as forensics experts scoured the scene. Mr Fisher said tracks were discovered on land surrounding the garage forecourt and store, indicating that the robbers might have made off on motorbikes. However, he said it was possible they used a car to get away from the store, which is on the eastbound side of the A40 Oxford Road on the outskirts of Eynsham. He said: "All the suspects wore balaclavas, all were males and they were all wearing dark clothing. "Three had rucksacks which were very distinctive -- massive hiking-style bags. We're very keen to speak to anyone who was in this area between 5am and 6.15am." A Tesco spokesman said: "We are working closely with police. The staff involved were quite shaken, but thankfully no-one was seriously hurt."

On January 23, four balaclava-clad robbers with a sawn-off shotgun seized 12 shop workers as they arrived at the Co-op store in High Street, Chipping Norton, before tying them up and keeping them hostage for an hour until the store's safe key holder arrived. The men, who police believe may have made off on motorbikes, got away with 30,000 shortly after 6.30am. A staff member suffered a graze to his head after being hit by the gun or a baseball bat.

Raid warning to rural traders
Police have warned rural shopkeepers in Oxfordshire to be on their guard against violent robbers. The warning comes after police said masked raiders who hijacked an Eynsham petrol station on Saturday could be the same criminals who targeted a store in Buckingham 24 hours earlier.
And detectives have not ruled out the possibility both recent robberies could be linked to one on January 23 in Chipping Norton. Det Sgt Steve Duffy, who is leading the investigation into the Eynsham robbery, said: "Anyone working for a business in an isolated or rural location should take precautions early in the morning. If you have set patterns of activity, change them. "Do everything you can to frustrate these criminals, who are obviously determined and resourceful and prepared to use violence."

10,000 Reward offered for Co-Op robbery
A 10,000 reward is being offered for information that leads to the arrest of the offenders responsible for an armed robbery in Chipping Norton last Monday (23/01).

The reward is being put up by the Midcounties Co-operative. Bob Burlton, Chief Executive of the Midcounties Co-operative, said: "This was a terrifying ordeal for our staff and it is important that the robbers are caught and successfully convicted to help prevent this happening again to other shop workers."