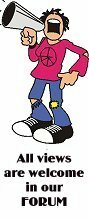 GO TO

TOWN COUNCILLORS
names and addresses

TOWN COUNCIL
WEBSITE
(archive)



LOCAL
CHIPPY NEWS
IS NOW HERE




All phone numbers on this site are code unless shown otherwise.

OTHER CHIPPY WEB SITES

Comments, Ideas,
Criticisms, Articles


Finding us
A "secret" road
Description
Map of Chippy
Stay in Chippy
Stay nearby
Holiday Cottages
Things to see
Chippy's Pubs
Pubs Nearby
Restaurants
Some History

LOCAL
NEWS PAGE



LOCAL WEATHER
STATION


TOWN INFO
Census Info

BUS & RAIL

CLUBS & SOCIETIES


BUSINESS DIRECTORY

OUR MP


LOCATIONS
DRINKING/EATING

Visit the
Theatre Website


CATCH UP WITH
PREVIOUS
ARTICLES

OPEN DAY AT THE POLICE STATION

SEPT 27th OPEN DAY AT THE COP SHOP




It must have been a good day for parking in town on Saturday because our Parking Warden was helping to host an Open Day at the Police station. She was Guide to the Victorian Cells which were fascinating - dark, cramped and off- putting, although the modern pastel green lightens the feel a lot! The cells housed a collection of old charge sheets and other documents as well as a grisly selection of Victorian tools of the trade including handcuffs and leg irons. (Surely these cells could be opened on a regular basis Visitors would love them!) The main rooms contained really well-presented exhibits explaining current Police practice and policies - as well as a special section devoted to Police and Wildlife. There was a steady stream of visitors throughout the day. Our thanks to Nick Deacon and his officers for organising and manning all this. We appreciate their obvious determination to deepen understanding between the Police and local residents. The Open Day is to be followed by a Public Forum in October when everyone will have a further chance to ask questions and raise any issues of concern.


PC Sue Burns son Andrew (9)
in his flak jacket at the POLICE OPEN DAY.