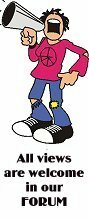 GO TO

TOWN COUNCILLORS
names and addresses

TOWN COUNCIL
WEBSITE
(archive)



LOCAL
CHIPPY NEWS
IS NOW HERE




All phone numbers on this site are code unless shown otherwise.

OTHER CHIPPY WEB SITES

Comments, Ideas,
Criticisms, Articles


Finding us
A "secret" road
Description
Map of Chippy
Stay in Chippy
Stay nearby
Holiday Cottages
Things to see
Chippy's Pubs
Pubs Nearby
Restaurants
Some History

LOCAL
NEWS PAGE



LOCAL WEATHER
STATION


TOWN INFO
Census Info

BUS & RAIL

CLUBS & SOCIETIES


BUSINESS DIRECTORY

OUR MP


LOCATIONS
DRINKING/EATING

Visit the
Theatre Website


CATCH UP WITH
PREVIOUS
ARTICLES
NEW MAYOR TAKES UP THE REINS OF POWER

Martin Jarrett was installed in all his finery as the new Town Mayor last Monday evening.

T

he chestnut trees along the London Road and the oaks in the William Fowler wood were among those cheering loudest.

Martin has been an Independent member of the Town Council for the last nine years. He moved to Churchill with his wife June and two sons in I978, where he was on the Parish Council. In I985 he came to live in Chipping Norton. Apart from the Town Council, he has been a governor of Penhurst School, Treasurer of the Nortonians Amateur Dramatic Society and a member of the Rotary Club. Martin was responsible for planning and organising the planting of the William Fowler Memorial Wood when the knowledge and experience gained from his position as Estate and Woodland Manager at Bruern was crucial. Martin's hope is that this woodland will be enjoyed by generations to come. He believes that trees in and around Chipping Norton need to he managed and replaced where necessary. When approaching the town its avenues of trees are a welcoming sight. As Chairman of the Cemetery Committee over recent years, Martin has done a fantastic job in leading a dedicated group of councillors, who have been concerned to maintain and improve the cemetery environment in a way we all wholeheartedly support.
There was some good news, some bad news and some promising news at the Town Council this week. Which do you want to hear first
Start with the bad news. The start to building the new Care Home and Hospital has been put back yet again. Originally promised for last September, then November, then January - we were told on Monday that the latest plan is for the diggers to move in during March. No convincing reason has been given for the delay and you can't help thinking back to meetings several years ago when we were told that decisions had to be made immediately because the project was so urgent and that Castleview had to be closed quickly because it was no longer of an acceptable standard. I thought I had read that public works projects were being brought forward to help fight the recession. Not our hospital it seems. Just what is happening Can we believe anyone any more
The good news is that after some very crunchy accounting and cost saving the Finance Committee has succeeded in keeping next year's budgeted expenditure very close to this year's - while still maintaining the plan for vital maintenance work on the Town Hall. The Town Council decided to absorb any extra budget required from reserves so that no increase in the precept would be requested. This means that the share of Council Tax attributable to the Town Council will NOT be increased next year - something which local taxpayers will surely be grateful for. Lets hope the District, the County and the Police are able to achieve a similar outcome! The Town Council deserves some thanks for trying to keep residents' costs down in these difficult times.
The promising news came in a report back from a meeting last week (chaired by Hilary Biles) with representatives of the Oxfordshire County Council to discuss the provision of a new Youth Centre in Chippy. The atmosphere was extremely positive and the town's representatives came away convinced that things were now really moving forward. Deputy Mayor Greenwell said that he felt things had progressed at that meeting more than they had done in the previous ten years. Problems had previously centered around finding a site for a new Youth Centre. The Town Council had reviewed every possible option in the Town. They spent ages exploring the feasibility of the old Hospital site before agreeing that it just wasn't practical. Then a possible site down on the Common was rejected by the Field Reeves who thought such a development would be inappropriate there. Eager to push things forward, the Town then offered to contribute its own property at Greystones House as the best available site. Although there might be planning issues involved, the offer was welcomed by the County who said that - in the event that the land and bulding was contributed by the Town - the cost of refurbishment and ongoing maintenance would be covered by them. They wanted to keep an alternative under review so they would also pursue the Old Tennis Courts next to the Leisure Centre (on County Council land) as a possible location. There was confidence that funding would be available - including money from a new government funding stream. The next stage would be a feasibilty study of both sites by County officers and the preparation of a draft planning application. (The County also undertook to do a final check on the plans for a number of other sites in its ownership like Chestnuts, the Ambulance Station and the old Council Depot to see if any of them had a role) There would be a follow-up meeting in early February when further consultation could begin on the basis of a better understanding of practicalities and costs. Everyone was grateful to Hilary Biles for having arranged the meeting, and to Louise Chapman (Cabinet Member for Young People) and Melinda Tilley (Cabinet member for Place) for their enthusiastic involvement and commitment to progressing the project. It really does look as if things are on the way now.
Tensions boil over at the Town Council

TENSIONS boiled over at Chipping Norton Town Council as a furious row broke out over the election of the new mayor. At Monday's meeting, a divide appeared to form between the Chippy First party and other councillors as they argued over suggestions for the new mayor. Members of the Chippy First party, led by Cllr Gerry Alcock, felt discussions should be put on hold until the April meeting so the three newly elected councillors could have some input
However numerous councillors felt this would be breaking routine. Referring to current Mayor Martin Jarratt, who had been proposed as the mayor elect, Cllr Alcock said: "I don't want to have a battle now between Martin and someone else, I just want it to be postponed to the next meeting. It is unfair for people to come onto this council and find it has all been arranged." Cllr Alcock's suggestion to delay proposing the new mayor was met with annoyance by other councillors, including Cllr Sarah Wilkes who accused
Mr Alcock of "blowing a lot of hot air".

Cllr Hilary Williams said: "As a new councillor when you come onto the town council and vote for a mayor for the first time it is a very daunting thing. I can see both sides of it in that we could wait for the councillors who are coming on and will be a part of the council for the coming year. But equally, we are the councillors who have seen the work which has gone on during the past year and people's strengths and weaknesses. So do those people who are coming on have a better knowledge or understanding about who we should carry forward"

Members of the mayoral select committee had proposed Mr Jarratt to return as mayor for a second term, being officially inaugurated at the mayor making ceremony in May. However it emerged Cllr Glyn Watkins, a fellow Chippy First councillor, had abstained from passing a vote of support, and said he could not give Mr Jarratt his "full support". Mr Jarratt sharply replied: "Thank you very much. I now know whose support I have got. "It leaves me cold the way this council has been brought into disrepute." Trying to calm the situation, Chippy First councillor Kristel Withers said to Mr Jarratt: "We all have an opinion and I don't think you should feel slighted. No-one meant to cause you any offence."
So its goodnight from him....
Mayor decides that a year is long enough after all.
Patience dear reader. This latest instalment of our new soap "Life and Times of His Worship the Mayor of Chippy" may just push you over the edge.

The story so far: Remember last month that the members of Chippy First attempted to get the election of a new Mayor delayed until after the election - following a council decision in 2007 to adopt this procedure in future - allowing newly-elected councillors to participate in the election of their Leader. The idea of postponement was loudly resisted by all the usual suspects on the basis that any delay would not allow time for invitations to be sent out for the Mayor Making ceremony in mid-May. Two months necessary to sort out 150 invites!! Pull the other one. A blind man on a galloping horse (as my old mum used to say) could see that the real reason for objecting to a delay was that there was a possibility that Chippy First might win more seats in the forthcoming election and such a result would seriously change the arithmetic of electing a Mayor. Best get the whole thing out of the way while the going was good. An enormous row ensued because contrary to allegations, Chippy First really do feel strongly about encouraging new members to feel involved. One Tory lady went so far as to say that new members wouldn't know enough to express a view about who should be Mayor anyway (and by the way let them eat cake). Unfortunately in all the confusion the question of electing a Deputy Mayor was overlooked so the whole matter had to come up again at this month's Town Council Meeting after all.
Last night (20th April) : With sighs of relief we staggered last night to the last item on the agenda. Election of Deputy Mayor. This should be quick. The pub was beckoning. But wait....shock horror. Before we could even say "I propose Councillor Greenwell" the Mayor announced that despite all the fuss and brouhaha and acrimony which had been provoked at the last meeting he had decided after all that he didn't want to be Mayor for a second term. People fell off their chairs around the table. So a month later what had changed The Mayor didn't really explain. Perhaps he had been hoping that Chippy First would be annihilated in the election so life would get a bit easier. But in fact, Chippy First had won two more seats and were now the largest group on the Council so things would probably get more stressful. Perhaps he had just had enough. Perhaps - like with all of us - he was feeling his advancing years! Councillor Burrows made her usual speech about how everyone should be ashamed for having kept the Mayor awake at night worrying about his decision and Councillor Butterworth confidently placed the responsibility for the Mayor's decision where it belonged...which was in the same place as it belonged when Councillor Grantham resigned. Where was that then Councillor Butterworth never elaborated. It has looked for some time as if Councillor Butterworth is preparing his own bid for power which is the only explanation why such a true blue Tory is building such a cosy coalition by snuggling up so closely across the party divide with influential ex-Mayors Rob and Gina. The fact that Councillor Butterworth is completely unknown in the town outside of High Tory committee circles doesn't seem to worry him. Seems a bit of a blocker to me. My advice is that he needs to get out a bit more to check how his ex-Public School Housemaster style goes down with a wider range of Chippy's social groups before biting off more than he can chew. Councillor Coles said she was very sad because the Mayor had never blown his own trumpet. In fact just about everyone was very sad. However, some of us were left wondering why on earth people volunteered for these jobs if they couldn't take a bit of heat now and again. As our County Councillor memorably commented to me the morning after..."For goodness sake. We're talking about the Chipping Norton Town Council here not the General Assembly of the European Union" And so its back to finding a Mayor - with even less time now to make the sausage rolls for the Mayor Making ceremony than we had in 2007. All hands to the rolling pins will be necessary. One of the Hilarys will surely be able to organise things. An Extraordinary Meeting of the Council has been scheduled for next Monday 27th by which time the political cabals all round town will have tried to come up with a Unity candidate. Somebody who can bind together the wounds of the last six months, build bridges across the political divide and take us back to the harmony that existed before the Headmaster and the New Street Gang circulated that defamatory letter about Chippy First councillors to the local Press. Somebody who can lead the Council forward into the sunlit uplands of a prosperous future and not blow their own trumpet while doing it. Hmmm. Good luck with all that. Me I reckon there's only one person for the job and that's the one who wants it most.
Town Council choose Mike Dixon as the new Mayor and Chris Butterworth as his Deputy (Chris who)


Monday night and another lively session at the Town Council. The Council decided to ignore the tradition of the Deputy Mayor succeeding to the Mayor's job and to nominate Mike Dixon as Mayor. During the discussion there were a number of vicious personal tirades against the present Deputy Keith Greenwell - particularly from Eve Coles. Keith understandably decided in the face of all this antagonism that he wasn't interested in carrying on as Deputy Mayor so he withdrew. The only other person who had expressed any interest in being Deputy Mayor was Mr Butterworth so he was elected.
READ TW0 REPORTS OF THE MEETING
Mayor-elect Dixon confirmed today that he has quickly made his choice for Mayoress. Cantering to Mike's side as his consort is everyone's favourite councillor One of the world's natural diplomats - the lady who told your webmaster he was talking a load of hot air at a recent council meeting. The prominent Conservative who dared to flaunt strict party rules by nominating an Independent in the recent elections and lived to tell the tale. Step forward Mayoress-elect Sarah Wilkes. At least the Town Officials won't be boycotting the Boxing Day Meet of the Heythrop Hunt this Christmas.
Mayor Dixon is installed

At the inauguration of the new mayor last night (Monday

18th May

), Cllr Martin Jarratt stepped down to make way for Mike Dixon. Praising their new mayor, Cllr Jo Graves said on behalf of the council: "Mike is a local boy; Chippy born and bred and so he shows a real heart for the town and what it stands for. He stands for the town's traditions, feelings of community spirit and its independence. Mike isn't a gentleman to speak volumes but his ability to listen to all sides of an argument an then form his own opinion has enabled him to bring about a solution on more than one occasion."

Accepting his robes and mace, Mr Dixon named the Lawrence Home Nursing Team as his charity of the year and added: "I would like to thank my fellow councillors for the honour to represent our town as mayor.

I

hope to encourage unity on the council which in turn will benefit the town and we can look forward to the future."

Cllr Sarah Wilkes was chosen as the mayoress. Mrs Wilkes said: "I would like to thank Mike for asking me to be his mayoress. I will give him my full backing and I hope I don't let him down. I intended to serve Chipping Norton as well as anyone else has done and do all I can for the town."



F

ormer town mayor and councillor John Grantham, who resigned this year, was presented with a special gift in appreciation

of

his long service. The council also marked the passing of Graham "Misker" Birks who died earlier this yea

r