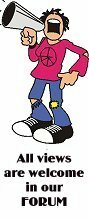 GO TO

TOWN COUNCILLORS
names and addresses

TOWN COUNCIL
WEBSITE
(archive)



LOCAL
CHIPPY NEWS
IS NOW HERE




All phone numbers on this site are code unless shown otherwise.

OTHER CHIPPY WEB SITES

Comments, Ideas,
Criticisms, Articles


Finding us
A "secret" road
Description
Map of Chippy
Stay in Chippy
Stay nearby
Holiday Cottages
Things to see
Chippy's Pubs
Pubs Nearby
Restaurants
Some History

LOCAL
NEWS PAGE



LOCAL WEATHER
STATION


TOWN INFO
Census Info

BUS & RAIL

CLUBS & SOCIETIES


BUSINESS DIRECTORY

OUR MP


LOCATIONS
DRINKING/EATING

Visit the
Theatre Website


CATCH UP WITH
PREVIOUS
ARTICLES
THE DAVE HAIGH AWARDS 2008

Another star-studded fun night at the Town Hall for the fifth annual Dave Haigh awards for young people who have made an outstanding contribution to the community in the last year. The awards are in honour of Dave Haigh - an immensely popular youth worker in the town who died in 2002 at a tragically young age. The evening was stylishly kicked off by the School Jazz band and a Dance Demonstration by the Over Norton Youth Club. Noisy audience participation was led by Chippy Sparx a group of Chippy's own Cheerleaders who had us all performing and shouting like American drum majorettes.




The awards ceremony was expertly compered by Don Davidson. There were short speeches from one of last years winners - Claire Brown - and Chair Mandy Withers.

Six young people received a certificate from the Mayor. The runner-up Paul Biggs received a cheque for 75 and the winner Hayden Essery a cheque for 125. Hayden is the young guy who stayed with a teenager who had tried to commit suicide in Back Alley a few months ago. He found immediate help, provided support and arranged for the emergency services to be called. As Don put it "Without Hayden the young man would certainly have died". Someone we can all be proud of and a great example to all the other young people in town.






Committee members in their glad rags - Mandy Withers, Kristel Withers and Ruth Hulme - are relieved its all over. But hey you guys you did a terrific job and the whole evening was a huge success. Congratulations. Guests of honour were Dave Haigh's wife Ros Haigh (on the right) and his sister Mari Rose (on the left in pink) They were thrilled to be present.
(Thanks to Glyn Watkins for additional photographs)


A TEENAGER who saved a man's life after finding him bleeding in an alley way has been honoured at an awards evening. Hayden Essery, 16, was named the winner of Chipping Norton's annual Dave Haigh Awards which celebrate the outstanding achievements by young people to the community. Hayden was recognised for his quick-thinking actions after finding a 23-year-old man with self inflicted wounds in Back Alley off the town's Hailey Road in January. After finding the man Hayden alerted the emergency services and tried to stem the bleeding and applied first aid until they arrived. He said: "I walked straight past and saw the man so I ran over to him. I did first aid and called an ambulance and the paramedics said they thought what I had done had saved him. "I didn't expect to win the Dave Haigh award because I thought anyone would have done the same if it had happened to them. But I was quite overwhelmed."

The Dave Haigh fund
Celebrating Youth
The Sixth Annual Award Presentation Evening


Friday 15th of May
1st Prize Joe "Mush" Shepherd - CN Youth centre
2nd Prize Katie Hickman - CN School

Other nominations Yasmin Simms CN Youth Centre
Jamie Biles CN School Alistair Falconer-Hall CN School
Jack Davison CN School Rosi Callery CN School
Ryan Souch CN Youth Musical Theatre

Performance by St Marys year 6 dance group
Thanks to Glyn Watkins for the pictures