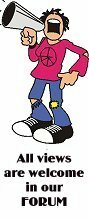 GO TO

TOWN COUNCILLORS
names and addresses

TOWN COUNCIL
WEBSITE
(archive)



LOCAL
CHIPPY NEWS
IS NOW HERE




All phone numbers on this site are code unless shown otherwise.

OTHER CHIPPY WEB SITES

Comments, Ideas,
Criticisms, Articles


Finding us
A "secret" road
Description
Map of Chippy
Stay in Chippy
Stay nearby
Holiday Cottages
Things to see
Chippy's Pubs
Pubs Nearby
Restaurants
Some History

LOCAL
NEWS PAGE



LOCAL WEATHER
STATION


TOWN INFO
Census Info

BUS & RAIL

CLUBS & SOCIETIES


BUSINESS DIRECTORY

OUR MP


LOCATIONS
DRINKING/EATING

Visit the
Theatre Website


CATCH UP WITH
PREVIOUS
ARTICLES

Dave meets the Lido Staff


David Cameron, popped in for a cup of tea and a chat last Friday at The Lido. Patron and long-time supporter of the open-air pool Dave visited to see for himself the recently installed solar-powered heating system in operation. The installation marks the completion of a two-year project to replace all the plant and equipment, some of which was 40 years old.
The people here have done a great job in raising the money to put in the investment and now that there are ground source heat pumps, thats going to reduce the cost of heating this pool massively, he said. It shows that going green can actually save you money, as well as helping save the planet. He also met Lido staff and trustees, chatted with swimmers and complimented the organisation on meeting the needs of local people, saying, Theres a social aspect to this enterprise which is about helping the elderly by making sure they can go on swimming, getting children swimming, training lifeguards and generally having a good, useful social purpose. He praised everyone who had been involved in saving the pool. Ive always thought this is a great local facility and I remember the threat of its closure and how bad that would have been for Chipping Norton. I think that the people who have taken it on and run it have done a fantastic job.
Dave delivers fast on a big promise to Chippy
Well blow me....Dave has already delivered on a big promise he made to the Town before the election. We were told that when Dave became Prime MInister he would ensure that it would be possible for the nurses at Chippy Hospital to stay employed by the NHS - for at least three years. This was a solemn promise made in 2007 by the Oxfordshire PCT. That promise was overruled by the Labour Health Minister last year and provoked strong protests from the local Action Groups.

Hilary Biles has kindly sent us a copy of a letter from the new Heath Secretary Andrew Lansley to the Prime Minister dated last week........Crucial extracts are as follows.....

.....in 2007, after a local campaign, Oxfordshire PCT agreed that Retention of Employment (RoE) could be used to allow the staff to continue being employed by the PCT for a period of three years without transferring their employment to the Order of St John...........in 2009, following concerns about the widespread use of RoE, the last Government passed regulations that made any subsequent use of RoE subject to Secretary of State approval. An application was made to use RoE in this instance but was turned down by the then minister..........it is clear to me that commitments were made by the PCT to staff and campaigners concerning Chipping Norton Hospital. With colleagues, I will therefore be discussing how we can give effect to the commitments made on an exceptional basis.

Fantastic news. Really fast work. 6000 very grateful Chippy residents. Three cheers for Dave!