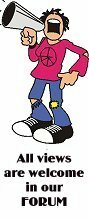 GO TO

TOWN COUNCILLORS
names and addresses

TOWN COUNCIL
WEBSITE
(archive)



LOCAL
CHIPPY NEWS
IS NOW HERE




All phone numbers on this site are code unless shown otherwise.

OTHER CHIPPY WEB SITES

Comments, Ideas,
Criticisms, Articles


Finding us
A "secret" road
Description
Map of Chippy
Stay in Chippy
Stay nearby
Holiday Cottages
Things to see
Chippy's Pubs
Pubs Nearby
Restaurants
Some History

LOCAL
NEWS PAGE



LOCAL WEATHER
STATION


TOWN INFO
Census Info

BUS & RAIL

CLUBS & SOCIETIES


BUSINESS DIRECTORY

OUR MP


LOCATIONS
DRINKING/EATING

Visit the
Theatre Website


CATCH UP WITH
PREVIOUS
ARTICLES

DEAN'S SECOND CAREER TAKES OFF


Best known around town and by his mates as a painter and decorator, 36 year old Chippy lad Dean Burman has been slowly developing his skills for the last eight years in what he hopes may soon become his full-time job. Dean is now an accomplished underwater film-maker and has just won Gold Awards in two prestigious Film Festivals for a 17 minute documentary he has made about the wreck of the ship Um-el-Faroud in Malta. (The film is called "Um-el-Faroud - From Tragedy to Tourism" and you can catch up with it FREE at 2.30pm on Oct 1st at The Chipping Norton Theatre as part of the Short Film Festival). The ship was a Libyan oil tanker which exploded in Malta on 1995 while it was being re-fitted killing 9 people. The Maltese government decided - rather imaginatively - to sink the wreck 240 metres off shore as a centre for diver tourism. Dean happened to be staying in Malta at that time and became interested. Over the following years Dean visited

the wreck many times and saw for himself the phenomenal increase in the fish population as the wreck became a habitat for species like silver fish and amberjacks (pictured left). He loved the idea of an oil tanker which - instead of being all about pollution - was actually doing the environment "a bit of good". Eight visits and seven hours of film later Dean set about an enormous editing job. He wrote and played the music track himself as well as writing and speaking the narrative commentary. The film was finished in February of this year and won its first prize at the Cotswold Film Festival in July together with the Sponsor's Gold Trophy - a Special Award for photography from the Photographic Society of America. This was followed by a gold award at the Guernsey Festival. This are huge milestones along a path that began back in 1997 when Dean first took up scuba diving and became fascinated with wrecks when he made a trip to Truk Lagoon in the Pacific- home of a hundred Japanese wrecked ships. Casualties of Operation Hellcat and 100 metres down on the sea bed - teeming with sharks. When Dean began filming he was seriously encouraged when the experts told him that he had a "natural eye for composition". In 2003 he went on a Wildlife Film Course. A guest wxpert was Nick Gordon - a well-known cameraman who had done a lot of work for Anglia's "Survival" programme and was reckoned a world specialist in filming the Amazon Jungle. The pair really clicked. Nick became an inspiration for Dean. He told him that his filming "really had something" and whatever else happened "Dean should stick with it". Which is why Dean's film is dedicated to him. Sadly Nick died last year in his early fifties but talking to Dean you can tell that the inspiration lives on. He is being invited to submit his film to other festivals around the world - Toronto is the latest. Hopefully his achievements so far will be a platform for wider recognition and further films. Dean has recently been spreading his wings. For example he has just produced a film about local singer and songwriter Stuart Mutch. It will be fascinating watching how Dean Burman's career develops over the coming years. We wish him every possible success.
Its been a fantastic year for Dean
ChippyPainter & Decorator Dean Burman (pictured left at work)is thinking of hanging up his brushes as his filming career grows from strength to strength. After our last report on his award winning film set in Malta he has gone on to win another 3 international awards, two for his original film and one for his latestendeavour entitled'Lair of the Water Wolf' a natural history film about the private life of the elusive Pike. This latest production saw Dean win the amateur category in the prestigious British Underwater Image Festival held at the Birmingham NEC. Dean says "It was a real honour as the festival was exclusively for underwater filmmakers, but what really made it special was that one of the judges was

BBC cameraman and filmmaker Peter Scoones who was one of the principal shooters on 'Blue Planet' and 'Planet Earth' and he apparently loved my film". Deans conquest of the BBC does not stop there as he recently worked on a forth coming BBC series Nature of Britain with presenter Alan Titchmarsh. (right Dean on a shoot with Alan) I was a Scientific consultant to the 'freshwater'part of the programmethrough my knowledge of the pike. I had to advise Alan and supervise andlocatethe best areas for filming the sequences on the voracious fish". The series is planned for theautumn and will feature some ofDean's footage. Dean is also heading abroad with the intention of making a mini series of ten minute programmes about wildlife in popular holiday destinations. He says "It stemmed from a proposal I sent to the BBC that received some positivefeedback from the series producer of 'wild' based in Bristol". If that's not enough the BBC are also going to be filming a short programme based on Passionate People in Wildlife and have chosen Dean as a subject. "This means them filming meat my 'Real' job with some interviews then swapping to my Dream job to show what I get up to" Says Dean. "Its been a fantastic year and things are taking off for me, so who knows what's next"... As well as filming Dean is also turning his creative talents to writing, including a piece for a diving magazine and for BBC Wildlife magazine. Dean is going to be promoting his film 'Lair of the Water Wolf' (still from the film below) at international film festivals throughout the year including the USA, France, Japan, and Russia to name a few


.