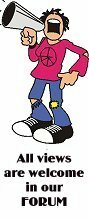 GO TO

TOWN COUNCILLORS
names and addresses

TOWN COUNCIL
WEBSITE
(archive)



LOCAL
CHIPPY NEWS
IS NOW HERE




All phone numbers on this site are code unless shown otherwise.

OTHER CHIPPY WEB SITES

Comments, Ideas,
Criticisms, Articles


Finding us
A "secret" road
Description
Map of Chippy
Stay in Chippy
Stay nearby
Holiday Cottages
Things to see
Chippy's Pubs
Pubs Nearby
Restaurants
Some History

LOCAL
NEWS PAGE



LOCAL WEATHER
STATION


TOWN INFO
Census Info

BUS & RAIL

CLUBS & SOCIETIES


BUSINESS DIRECTORY

OUR MP


LOCATIONS
DRINKING/EATING

Visit the
Theatre Website


CATCH UP WITH
PREVIOUS
ARTICLES
FUSS OVER DISABLED PARKING
The County Council Cabinet Member for Transport was asked last week to approve applications for four

new Disabled Persons Parking Places

in

Church Street, Cornish Road, Hailey Avenue,

and

Hailey Road,

and to approve

the formalisation of

an

existing advisory Disabled Persons Parking Place

in

Distons Lane

.

The proposals for the spaces in Hailey Avenue and Church Street have provoked some strong reactions. In Hailey Avenue there is a petition signed by twelve residents objecting to the proposal. "In the evenings after 5pm it is difficult to park near our houses We fail to recognise any individual living along Hailey Avenue with such a serious disability that they warrant a disabled parking space". They are assured by the OCC officer there is a person who is eligible. Another resident who will have the space outside his house thinks it would affect his property's value. He may claim against OCC for compensation. The property was bought because parking was available outside. He suggests the space is located on land adjacent to 14 Hailey Avenue. This resident gets short shrift "As parking is congested, it would be difficult to park outside any particular house, and that is not a right residents possess under highway legislation. Therefore any claim for loss of parking would fail".



In Church Street things get even more heated. The applicant there lives in the Almshouses, Nine residents wrote letters - six from Church Street and three from Whitehouse Lane. One resident says "a certain lady" doesnt use her car as much as her son. Another reports that "the applicant walks in her garden & to the town centre". One believes that "Almshouses are for people who do not have cars and are not suitable for a disabled driver. Almshouses were not designed for disabled access and it would be better for the disabled resident to relocate." Another resident believes that the Almshouses provide subsidised accommodation for needy people without vehicles, near to shops. Two Almshouse residents now have cars and they should be re-located to another part of town and replaced by other more needy people without cars". Everyone says the area is very congested and one says "further restrictions would cause drivers to park on double yellow lines causing more access problems to the emergency services". Absolutely everybody seems to be pleading for some kind of resident's parking scheme.
Pressure on parking seems to have turned us into a very mean-minded community. Surely its time for some well-thought out scheme to ensure that residents get priority when it comes to street parking. A Town Council working party four years ago noted "Suggestions about residents parking permits were favoured by some and even the district officers put forward a plan for it but this was turned down by the District Councillors because it went against their existing policy of no parking fees and they felt it would be expensive and difficult to enforce". Nothing more has happened. Lets start putting some pressure on the Transport Advisory Committee and the Highways Department to get their thinking caps on.