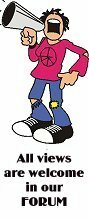 GO TO

TOWN COUNCILLORS
names and addresses

TOWN COUNCIL
WEBSITE
(archive)



LOCAL
CHIPPY NEWS
IS NOW HERE




All phone numbers on this site are code unless shown otherwise.

OTHER CHIPPY WEB SITES

Comments, Ideas,
Criticisms, Articles


Finding us
A "secret" road
Description
Map of Chippy
Stay in Chippy
Stay nearby
Holiday Cottages
Things to see
Chippy's Pubs
Pubs Nearby
Restaurants
Some History

LOCAL
NEWS PAGE



LOCAL WEATHER
STATION


TOWN INFO
Census Info

BUS & RAIL

CLUBS & SOCIETIES


BUSINESS DIRECTORY

OUR MP


LOCATIONS
DRINKING/EATING

Visit the
Theatre Website


CATCH UP WITH
PREVIOUS
ARTICLES
HILARY SWEEPS IN!
Tory share of vote up from 40% to 67% WOW!

Labour and LibDems collapse
COUNTY COUNCIL ELECTION
Chipping Norton Electoral Division
Results in 2005
Hilary Biles
Conservative
1666
Derek Brown
Liberal Democrat
643
Rob Evans
Labour
1428
Brian Lune

y

Green
233

Results on 4TH JUNE 2009
Hilary Biles
Conservative

1518

Rob Evans
Labour

548

Brian Lune

y

Green

243

Chris Tatton

Liberal Democrat

235
Thats another vote for Hilary then......
Some very classy Tory birds were gracing the Town Hall steps today - counting up the votes cast so far for Hilary Biles. And guess what On the right is Hilary's very own daughter - the lovely Anna. Helping Anna with the arithmetic is Natasha Alden (left) a worker from David C's constituency office who normally spends three days a week in Witney and two in London. Chippy's luck is in this week! They were both totally confident about the outcome of the election but your reporter has to say that there were very few voters around.