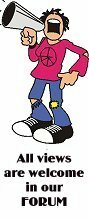 GO TO

TOWN COUNCILLORS
names and addresses

TOWN COUNCIL
WEBSITE
(archive)



LOCAL
CHIPPY NEWS
IS NOW HERE




All phone numbers on this site are code unless shown otherwise.

OTHER CHIPPY WEB SITES

Comments, Ideas,
Criticisms, Articles


Finding us
A "secret" road
Description
Map of Chippy
Stay in Chippy
Stay nearby
Holiday Cottages
Things to see
Chippy's Pubs
Pubs Nearby
Restaurants
Some History

LOCAL
NEWS PAGE



LOCAL WEATHER
STATION


TOWN INFO
Census Info

BUS & RAIL

CLUBS & SOCIETIES


BUSINESS DIRECTORY

OUR MP


LOCATIONS
DRINKING/EATING

Visit the
Theatre Website


CATCH UP WITH
PREVIOUS
ARTICLES
EMMA'S DAY 2010
Gary Creese writes: Its difficult to believe, but this was the sixth Emmas Day. For some of us the sheer hard work of staging an event on this scale takes our minds off why Emmas Trust exists in the first place. But all our efforts were rewarded by blue skies and hundreds, if not thousands of happy folk, young and old really enjoying themselves. The brilliant technical team transformed the Lido and adjoining school field into a colourful tented village to rival any of the summer festivals.
There was bouncing, whirling, climbing, dancing, painting and stalls to browse. Delicious food was on offer along with local ales and cider. In the main marquee a real eclectic mix of music was performed all afternoon. Kicking off with the exuberant talents of Elm & Reaper from The Witchwood* School of Rock, other talented young bands included Thy Little Reds, Curfew, Only Human and Varsity 3. Alongside the youngsters more mature acts such as Holy Smoke, Silverthorne and from Londons West End, Jodie Read kept the crowds entertained. At dusk coloured beams lit the trees and the whole site took on a fairytale air. The night was rounded off with an emotional finale from The CNS Jazz Allstars, many of the current line-up soon to be leaving for pastures new.
A wonderful profit of about 3,000 will help Emmas Trust continue its funding to young people struggling to finance sport or performing arts activities and our support to Asthma UK. The Trustees of Emmas Trust would like to thank everyone who came, but were especially grateful to those who donated their time or resources, you know who you are and well be calling you next year!
















Photographs by Gary Creese and Ken Norman to whom many thanks
CHIPPY ALL STARS GET MIKE'S JAZZ DAY
OFF TO A STOMPING START IN THE MARKET SQUARE







AN AMAZING DAY.....BRILLIANT



Thanks to Deputy Mayor Chris Butterworth for the pics
Brilliant was the overwhelming vote of townspeople about Sunday's Festival. Let's make it an annual affair was the consensus. A stage featuring performing groups and bands was in operation all day. Among a string of great performances the local favourites Make Make Fire played an awesome set. The Chippy All Stars from Top School were fantastic as always and the Retros produced a barnstorming finale which had everyone on their feet. Everyone had their own favourite. The Market Square was humming all day. Most people reckon there were at least a thousand people in the square at the end of the afternoon. There was a funfair, community stalls and a car show along Market Street. The Town Council passed a vote of thanks on Monday evening to the organisers and thanked them for a fantastic day. Flossie wrote in the Forum...."I must say thank you to all involved in the town festival today it was absolutely brilliant and lovely to see the community work together. The groups were all excellent - such good talent for a lovely town. I have lived here all my life and I feel very very proud to live in Chippy. Thank you once again and my family will look forward to next years festival" Miss Chippy wrote ...."Oh my god yesterday was fantastic. I really hope it now becomes an annual event...although why stop there it would be great do this kind of thing a few times each summer!! Business was booming for those trading yesterday and the town never had a better atmosphere!" So say all of us.