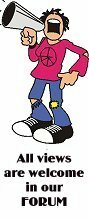 GO TO

TOWN COUNCILLORS
names and addresses

TOWN COUNCIL
WEBSITE
(archive)



LOCAL
CHIPPY NEWS
IS NOW HERE




All phone numbers on this site are code unless shown otherwise.

OTHER CHIPPY WEB SITES

Comments, Ideas,
Criticisms, Articles


Finding us
A "secret" road
Description
Map of Chippy
Stay in Chippy
Stay nearby
Holiday Cottages
Things to see
Chippy's Pubs
Pubs Nearby
Restaurants
Some History

LOCAL
NEWS PAGE



LOCAL WEATHER
STATION


TOWN INFO
Census Info

BUS & RAIL

CLUBS & SOCIETIES


BUSINESS DIRECTORY

OUR MP


LOCATIONS
DRINKING/EATING

Visit the
Theatre Website


CATCH UP WITH
PREVIOUS
ARTICLES
Joy and sorrow as Emma's fund gets flying start

SHOWERS of fireworks, family fun and live music ensured that Emma's Trust, set up in memory of a Chipping Norton teenager who died this summer, was a resounding success. The event, held at the town's Lido last Sunday, has raised between 8,000 and 10,000 for the trust launched to offer bursaries to young people wishing to study sport and the performing arts - subjects in which Emma Curtis-Smith excelled. The family fun day was organised by Emma's cousin Ian Nolan. He found the event helped the family come to terms with the death of the 18-year-old who died from a collapsed lung leading to a heart attack as she watched her boyfriend's first Trooping the Colour at the Royal Military Academy, Sandhurst.. He felt it was a way of keeping her memory alive. On the day Chipping Norton School Jazz band performed as did the Broke Musical Youth Theatre and Chipping Norton School of Dance. Musical acts included swing band King Pleasure and the Biscuit Boys. Emma's stepfather Gary Creese hoped they would hold something similar next year. He said: "It was a truly spectacular day and if Emma had been here she certainly would have been in the thick of things as this was the sort of event she revelled in. "I don't think Chipping Norton was prepared for such a big event and I've had many people come up to me on the street since saying what a marvellous day they had. It really was quite overwhelming with two very conflicting emotions. On the one hand the whole family felt a sense of joy and pride and yet there was also an underlying sense of sadness when we remembered the reason why we were there."
EMMA'S TRUST FUND TEES OFF WITH A MAGNIFICENT 5,500 RAISED AT GOLF OPEN DAY


A Stableford competition organised by Chunky Townley provided a wonderful day's golf and got Emma's Trust Fund off to a flying start. 20 teams of 4 took part. Entry fees, a raffle and a lively auction raised a magnificent total of 5,500. The winning team was (from left to right above) Rhys Williams, Dave Quick, Martin Overbury, and Anthony Pugh whose team score was 94. The individual winner was Danny Phillips a junior member of the club who scored 42 points. Danny is pictured above with Margaret Creese, Emma's mum, who presented the prizes. The Trust is very grateful to Chipping Norton Golf Club for their support and generosity in allowing courtesy use of the course. Chunky says that he hoped to make this Golf Day an annual fund raising event.