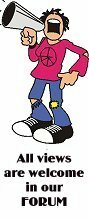 GO TO

TOWN COUNCILLORS
names and addresses

TOWN COUNCIL
WEBSITE
(archive)



LOCAL
CHIPPY NEWS
IS NOW HERE




All phone numbers on this site are code unless shown otherwise.

OTHER CHIPPY WEB SITES

Comments, Ideas,
Criticisms, Articles


Finding us
A "secret" road
Description
Map of Chippy
Stay in Chippy
Stay nearby
Holiday Cottages
Things to see
Chippy's Pubs
Pubs Nearby
Restaurants
Some History

LOCAL
NEWS PAGE



LOCAL WEATHER
STATION


TOWN INFO
Census Info

BUS & RAIL

CLUBS & SOCIETIES


BUSINESS DIRECTORY

OUR MP


LOCATIONS
DRINKING/EATING

Visit the
Theatre Website


CATCH UP WITH
PREVIOUS
ARTICLES
Really Great Atmosphere at Emmas Trust Golf Day
(Thanks to Gary Creese for the report and the pictures)



The Winning team scored 93 points, from the left:
Tracey Hunt, Steve Hunt, Mathew Batchelor and Gordon Clarkson.






Lady winner Tracey Hunt who scored 37 points, playing off a 10 handicap and the Mens winner, Mathew Batchelor scored 44 points off a handicap of 22. They are receiving their prizes from Emma's mum Margaret Creese.




Chunky Townley who organised the day and the scene in the Club House.
Many of the 120 players who took part yesterday will have known Emma, through the family and friends or at the golf club as she had helped out as a waitress in the club house on a few occasions. All who took part, though thoroughly enjoyed themselves despite the varying standards of golf the atmosphere in the packed club house afterwards was proof of that. A raffle and auction added to the wonderful total raised, a fantastic 4,160. The biggest thanks have to go to Chunky Townley for organising the whole event and to the generous co-operation of Neil Clayton and Chipping Norton Golf Club (all the course fees were waived). And to so many people who gave up a Monday to come and play, it was nice to see so many ladies this year. Even the waitresses donated half of their wages for the trust! Emmas Trust Chair, Gary Creese (Emmas step father) reported developments with the Trust and the forthcoming Festival. Official Charity status had now been granted and already this year the trustees have agreed over 6,000 of awards to young people in the area. Emmas Trust was helping buy musical instruments, costumes, sports equipment, fund extra curricular dancing and music lessons, karate and rugby, in fact a whole range of activities within the Trusts sporting and performance arts remit. 1,000 had also been donated to Asthma UK, the charity which Emmas Trust plans to support each year. Final preparations for the spectacular two day festival on 1st and 2nd of September were well in hand. The line-up of musical talent from around the country, playing on two separate stages will be extraordinary, every musical taste will be catered for! The Saturday afternoon follows last years successful Emmas Day held at The Lido, it will be free entry for the whole family with rides, art and crafts, a grog & grub marquee and even a

cinema tent! It would be nice to think The Emmas Trust Golf Day could be an annual event. Many of the players were looking forward to the next Emmas Trust Golf Day and their chance to take home the coveted trophy!