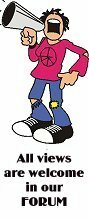 GO TO

TOWN COUNCILLORS
names and addresses

TOWN COUNCIL
WEBSITE
(archive)



LOCAL
CHIPPY NEWS
IS NOW HERE




All phone numbers on this site are code unless shown otherwise.

OTHER CHIPPY WEB SITES

Comments, Ideas,
Criticisms, Articles


Finding us
A "secret" road
Description
Map of Chippy
Stay in Chippy
Stay nearby
Holiday Cottages
Things to see
Chippy's Pubs
Pubs Nearby
Restaurants
Some History

LOCAL
NEWS PAGE



LOCAL WEATHER
STATION


TOWN INFO
Census Info

BUS & RAIL

CLUBS & SOCIETIES


BUSINESS DIRECTORY

OUR MP


LOCATIONS
DRINKING/EATING

Visit the
Theatre Website


CATCH UP WITH
PREVIOUS
ARTICLES

THE SKATERBOYS
EVE COLES HANGS OUT WITH THE SKATERBOYS




On a Saturday a few weeks ago a mobile skateboard facility visited Woodstock. It was proving very popular. Quite a few kids made it there from Chippy. WODC (hopefully) plan to buy one of these and take it round the villages. They were collecting the views of all the visitors to Marlborough School. District Councillor Eve Coles has been campaigning for a Chippy skateboard park for several years. "It was fantastic watching all these skilful young people having such a great time" she said afterwards. Eve thinks a mobile park will be a good opportunity for us to try out a site in Chippy and make sure we are buying the right equipment. The sooner it happens the better. She spent a lot of time talking to the kids - including one group of three teenagers who wanted any new skateboard park to have ramps which would be exciting and really challenging. "This one's OK" they said - taking off to the new session just beginning.

Skateboarding but for one day only!
Thanks and full marks to WODC who brought the mobile Skateboard Park to Chippy on August 28th. It was lively, fun and noisy and went down a treat. The morning was for beginners. About 30 kids attended. The afternoon was open to everyone. About 20 were there of all ages.






District Councillor Eve Coles is in the front row, checking out the skills of our local kids at the afternoon session. The overall winner of the competition was Steve Hunt from Chadlington -
seen here doing a couple of tricks and clutching his first prize. A bright red rather flash new skateboard.






Other contestants in the competition which was broken down into four categories- Skateboarding and rollerblading. Under 14 and over 14.





Mikey - on the left - was runner-up. He works as a chef at the Crown and Cushion (a very good one - according to Mikey) and feels very strongly that Chippy should have its own permanent skateboard facility. Mikey's tricks looked pretty polished to your Editor who is seen looking very pompous alongside the relaxed Tony Walker (WODC Cabinet Member responsible for Leisure). John and Rosie from the Youth Club were there to cast an eye over the arrangements. John has just been appointed as a volunteer First Responder with the Ambulance Service in Chippy and is excited about starting.

SKATEBOARDING - LATEST!
WODC have managed to cobble together a funding package of 200,000 (say that again slowly!!) to pay for a mobile skate park. "The basis of the project is that a mobile skate park and climbing wall will be purchased, a vehicle will be leased to tow the equipment and a project worker will be employed in order to co-ordinate all activity with support from trained seasonal staff. The project will visit rural locations and small market towns which do not have access to such facilities. Already one Town Council has formally indicated it is interested in using the facility (Chipping Norton Town Council)" Well that looks like the end of Chippy having its own skate park. Instead we shall share a facility which will come to the town for (presumably) a few weeks each year. Every bit of research from the Appraisal on has said that the kids of this town wanted their own skate park. But there has been squabbling over using a piece of land next to the school which has dragged on for the last few years. Nobody has been prepared to lead the fight and the young people in town will now surely feel let down. Even smaller towns like Bampton and Charlbury have managed to get their own schemes off the ground.

The reality these days is that what people actually want is not the most important thing. District Councils now start by looking at what funding is available from different agencies. There is a huge European gravy train called Leader Plus which is only available to 25 Districts in England. West Oxfordshire is one. The LEADER+ programme is developed and managed by the West Oxfordshire Network (a local partnership of public, private and voluntary organisations). They oversee funds of 1.4 million (European and Government funds), as well as 500,000 allocated by SEEDA (The Regional Development Agency). (Compare that with the 700,000 for 19 Market Towns in Oxfordshire recently announced by SEEDA) This money is made available to support local projects that help to improve quality of life in rural West Oxfordshire through the pursuit of new ideas. The trouble is that Leader Plus only applies to RURAL areas - which does not include Chippy. West Oxfordshire seem to have had trouble spending this money over recent years. For example, here's a recent project. The Lower Windrush Footpath Mosaic Project. To provide 10 mosaic information points along the public footpath between Standlake and Newbridge - the project will educate all those involved about Wildlife and the Nature Reserve and will use recycled materials. TOTAL PROJECT COSTS 12,870 or 50,000 grant for the Establishment of Blacksmithing as a permanent fixture of Bridewell Organic Gardens. There are others similar.
The total cost of the Skate Park project over the initial three years is approximately 200,000. Funding has been secured in principle from Leader+ and SEEDA for 69,500 across the three years of the project. An application is to be made to Sport England for 65,000, the shortfall in funding is to be made up from; management costs in-kind. In addition the project is forecast to generate income to supplement the running costs.
So the reality is that if you are out in the villages there is funding to spare (like 40,000 for The Tews Sports Facility). 200,000 for a Mobile Skate Park to visit the villages - EASY! 20,000 for an outdoor pool in Chippy - PROBLEM! Its a crazy world todays politicians are constructing. Chippy Theatre seem to have found a crafty way of tapping into this. They are asking for 26,701.88 to run a "mobile" cinema which they take to (rural) Shipton and Filkins. Why don't the Pool run buses from the villages into Chippy and get that funded by Leader Plus. Could be some useful extra revenue! Some new ideas and a bit of creativity are clearly called for.