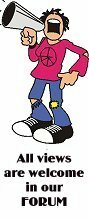 GO TO

TOWN COUNCILLORS
names and addresses

TOWN COUNCIL
WEBSITE
(archive)



LOCAL
CHIPPY NEWS
IS NOW HERE




All phone numbers on this site are code unless shown otherwise.

OTHER CHIPPY WEB SITES

Comments, Ideas,
Criticisms, Articles


Finding us
A "secret" road
Description
Map of Chippy
Stay in Chippy
Stay nearby
Holiday Cottages
Things to see
Chippy's Pubs
Pubs Nearby
Restaurants
Some History

LOCAL
NEWS PAGE



LOCAL WEATHER
STATION


TOWN INFO
Census Info

BUS & RAIL

CLUBS & SOCIETIES


BUSINESS DIRECTORY

OUR MP


LOCATIONS
DRINKING/EATING

Visit the
Theatre Website


CATCH UP WITH
PREVIOUS
ARTICLES

Chippy'S FEW MINUTES OF FAME....
Chippy's few minutes of fame duly arrived. KOPO was chosen earlier this year as the subject of a special edition of "Everything must Go", which takes the form of a massive sale and, in the case of The Lido, an auction as well. Adrienne Lawler was joined by Duncan Goodhew for two days of filming in the town in late July. The programme was a romp. Great fun. Good publicity. Adrienne really did us proud.




A general view of the auction. Duncan talks to Madeleine on her way to the pool. Claire Jarvis explains to Duncan why the pool is so important to the town.




Ken Norman contemplates a bid in the auction. Jane Riley tells Adrienne about a Minton plate donated by Ronnie Barker. Trevor Perkins shows the prints he is contributing to the sale.





Keith Riley is persuaded to increase his bid for the Minton plate. Councillor Caroline Wills-Wright of Chippings gets some great publicity for her gift shop and expresses effusive support and admiration for the KOPO campaign along the way.

BIG DAY! THE TOWN GETS ITS POOL BACK
KOPO TAKES OVER THE MANAGEMENT

KOPO issued the following statement on Friday evening

KOPO has announced that The Lido's chances of long-term survival have been significantly improved by a two-year pledge of support from Chipping Norton Town Council. At the same time KOPO has declared its intention to take on the management of the pool following indications from West Oxfordshire District Council that the one-year reprieve it had granted for 2004 would not be extended.

The resolution, which was proposed by Councillor Gerry Alcock and passed on
Monday evening, stated that the Town Council would "make provision to give
financial backing over the next two years to allow the examination of other
funding sources so that this crucial amenity doesn't close."

Ken Norman, chairman of KOPO, commented, "With the support of the Town
Council, KOPO is now in a position to bring the The Lido back into the hands
of local people. We owe them a huge debt of gratitude and appreciate their
commitment to saving a much-loved facility which has just had its most
successful season yet. We also very much hope that WODC will continue to
remain involved through its grants scheme and other forms of support which
we are currently discussing."

At its first annual meeting this evening KOPO first hosted a screening of
the Everything Must Go! programme which had been broadcast earlier in the
day on ITV1. The campaign group then presented its first Annual Report and
outlined recent developments as well as plans for the immediate future. It
called on supporters to join KOPO as members and also made an appeal for
further help and expertise, in particular in the fields of law, employment
and grant funding.

Anyone wishing to offer additional support is asked to contact Ken Norman on
or to email him at For more information on The Lido, visit www.Chippylido.co.uk