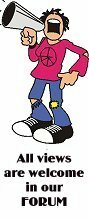 GO TO

TOWN COUNCILLORS
names and addresses

TOWN COUNCIL
WEBSITE
(archive)



LOCAL
CHIPPY NEWS
IS NOW HERE




All phone numbers on this site are code unless shown otherwise.

OTHER CHIPPY WEB SITES

Comments, Ideas,
Criticisms, Articles


Finding us
A "secret" road
Description
Map of Chippy
Stay in Chippy
Stay nearby
Holiday Cottages
Things to see
Chippy's Pubs
Pubs Nearby
Restaurants
Some History

LOCAL
NEWS PAGE



LOCAL WEATHER
STATION


TOWN INFO
Census Info

BUS & RAIL

CLUBS & SOCIETIES


BUSINESS DIRECTORY

OUR MP


LOCATIONS
DRINKING/EATING

Visit the
Theatre Website


CATCH UP WITH
PREVIOUS
ARTICLES










lots more pics at http://www.cnrufc.co.uk:80/
Tim Busby writes: On the 21st April the last game was played on the main Greystones rugby pitch before major works in the summer to level it to county standard and

(

subject to planning

) to

have county standard floodlight installed. All at a cost of around 150,000. A large slice of the overall cost is being met by the Rugby Union at Twickenham, This is mainly because the county have not got a suitable full sized pitch in the north of the county with flood lights suitable for county matches at all levels, The club beat off stiff opposition from other clubs to get the grant from RFU and are very honoured to be selected. This shows how much the club has progressed over the years and is will shortly be one of the top clubs with facilities to match in the county.


Paddy Gregan (Chairman) describes the day:
It could not have been a warmer send off for the Greystone pitch than to have 200 minutes of rugby played over it by all of the old and young, men and women, the fit and the 'early starters for pre-season training'. A festival of fun and great enjoyment, with a marvellous crowd of supporters cheering on the participants.

Not only did the event mark the end of an era, but it is a prelude to the work and fundraising that the Club will enter into to herald the construction this summer of a new main pitch and erection of match floodlights (the new floodlights are still subject to planning).Funding the project to secure great facilities for the future is being financed by the Club in conjunction with the support of a significant RFU grant and other financial donations and support. Chairman Paddy Gregan commented: At the end of the season it is fantastic to see so many past and present players, members, supporters and families coming up to support the Club like this. The weather helps but the Barbeque, Bar and great club and community spirit made the day. I would like to express my thanks on behalf of the Club to everyone for coming and making it such an enjoyable day and a fitting send off for 'the Slope'. I hope we can look forward to many more days when we can all gather in front of the Clubhouse watching our teams take to the new field.' It was reported that in player registrations/donation alone the sum of 1000 was raised, with about 150 players taking part. A great effort and thank you!!



Raging Bull suppliers of sporting and leisure wear also supported the day and the Club was very grateful for their kind donation of a rugby shirt signed by England captain and London Wasps player, Phil Vickery. The shirt was auctioned and raised extra funds for the day. Martin Walsh, the successful bidder then kindly donated the shirt to the Club for display in the lounge; a very kind gesture.