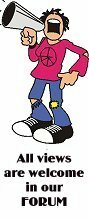 GO TO

TOWN COUNCILLORS
names and addresses

TOWN COUNCIL
WEBSITE
(archive)



LOCAL
CHIPPY NEWS
IS NOW HERE




All phone numbers on this site are code unless shown otherwise.

OTHER CHIPPY WEB SITES

Comments, Ideas,
Criticisms, Articles


Finding us
A "secret" road
Description
Map of Chippy
Stay in Chippy
Stay nearby
Holiday Cottages
Things to see
Chippy's Pubs
Pubs Nearby
Restaurants
Some History

LOCAL
NEWS PAGE



LOCAL WEATHER
STATION


TOWN INFO
Census Info

BUS & RAIL

CLUBS & SOCIETIES


BUSINESS DIRECTORY

OUR MP


LOCATIONS
DRINKING/EATING

Visit the
Theatre Website


CATCH UP WITH
PREVIOUS
ARTICLES
FLOODING ON WEST ST
(Pictures by Jim Crease who will soon have pneumonia)
FROM PARISH PUMP JULY 29th...
.... "We narrowly escaped a flood in West Street last week.
(The County Council have been receiving complaints about the street drains for
a couple of years now - to absolutely zero effect) As the skies opened the manhole covers outside the Kings Arms lifted and water spouted up into the air a good couple of feet. Nasty stuff it was too. Apparently the same was happening along in Horsefair. All we need is a real torrential storm and the Town Centre will become a river. You heard it here first. If you're in the danger zone copy this paragraph for your files. It might help with your insurance claim"
...... THE STORM ARRIVED ON AUG 17th







See some Movies of the flood
(Psst...These are huge files. Only try them if you're in the office!!)

MOVIE 1 MOVIE2 MOVIE3 MOVIE4

BRENDA MORRIS from the Museum reminds us that there is
nothing new about floods in Chippy. This was Horsefair in August 1938

BACK IN THE OLD DAYS
Many thanks to Pauline Watkins at the Museum who found this old picture of West Street from years ago. Probably seventy years or more. Is that the famous Mr Packer sweeping the water away from his shop door What is that guy doing peering in the window Looking for people trapped by the floodwater Is the man unblocking the drains from the Council And what is that strange square frame standing on the pavement


Pauline has been doing some more research. "The wooden structure was for tying the shop awning/canopy to. The man who is trying to stop water from entering the cellar is apparently Mr G FMace and the cellar belonged to the Misses Edwards".
OH NO.........NOT AGAIN

TORRENTIAL rain brought flash floods to parts of Oxfordshire yesterday

.

Just a few weeks after the last storm the town was flooded in places again on 29th September. West Street is pictured on the left around 11am on Friday morning. Apparently Station Road was under two feet of water. Jewsons were closed and Central Tyres on Horsefair was flooded. After the last flood the Area Engineer came to town and said it was about cleaning out the drains. Well as everybody could see on Friday that hasn't happened or hasn't worked. The drains simply didn't function. The infrastructure of this town is crumbling and the local councils just go on overloading it with new developments. Taking the extra tax revenue and making no investment in increasing capacity of things like drains and sewers. How long can this go on for goodness sake
The Highways engineer writes to the Town Clerk...

Thank you for your email about flooding problems in Chipping Norton. I confirm we have started our investigation of the storm drains in this area to determine if there are any blockages in the existing system that contribute towards this persistent flooding. When I have completed my investigation I will let your Town Council know what we find and explain what action we propose to take to reduce the risk of further flooding. I can confirm that on Friday we completed the first stage of our investigation and as a result we have cleaned out any the gullies that appeared to be blocked and found several that may well have broken outlet pipes.We hope to repair these during September.
I also confirm that the responsibility for the storm water drainage system in Chipping Norton does not rest with one single authority. Although the gullies and their connections are the highway authoritys responsibility the larger pipes under the road may be the responsibility of Thames Water or possibly the adjacent land owners. However we will liaise with Thames Water during our investigations to establish what is causing the flooding and who is responsible for putting it right. We will liaise with Thames water regarding foul sewer overflowing and mixing with storm water but I cannot give an undertaking to survey the foul drainage system.
THAMES WATER PAY 40 COMPENSATION FOR THAT DAY WHEN THE WATER PACKED UP LAST OCTOBER

Remember that day in early October. The water was cut off late in the evening and came back on around 1pm the next afternoon. We were told it was a pump that had failed. Thames Water even delivered some free cases of bottled water to the Market Square. One local resident - having read the small print in his service agreement - has been doggedly pursuing Thames Water ever since for some kind of compensation for the interruption to his water supply. He has just received a letter which ends....."

I have arranged for a 40.00 credit to be made to your water services account. This credit is made up of 20.00, because you were without your supply for more than 12 hours and a further 20.00 because we failed to make this payment within 20 working days of this incident."

I would start writing folks. If you don't ask, you don't get!!