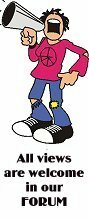 GO TO

TOWN COUNCILLORS
names and addresses

TOWN COUNCIL
WEBSITE
(archive)



LOCAL
CHIPPY NEWS
IS NOW HERE




All phone numbers on this site are code unless shown otherwise.

OTHER CHIPPY WEB SITES

Comments, Ideas,
Criticisms, Articles


Finding us
A "secret" road
Description
Map of Chippy
Stay in Chippy
Stay nearby
Holiday Cottages
Things to see
Chippy's Pubs
Pubs Nearby
Restaurants
Some History

LOCAL
NEWS PAGE



LOCAL WEATHER
STATION


TOWN INFO
Census Info

BUS & RAIL

CLUBS & SOCIETIES


BUSINESS DIRECTORY

OUR MP


LOCATIONS
DRINKING/EATING

Visit the
Theatre Website


CATCH UP WITH
PREVIOUS
ARTICLES

BLUE PLAQUE FOR CHIPPY'S OWN WAR HERO

A

Chippy

war hero who served in both world wars is remembered with a blue plaque

.

Chipping Norton Town Council agreed for a plaque in tribute to General Sir Montagu Stopford to be placed at the town's war memorial. Gen Sir Montagu Stopford is a former Deputy Lieutenant of Oxfordshire who fought in World War I and commanded the 17th Infantry Division of the British Expeditionary Force in Burma during World War II.

The General - one of Chippy's most distinguished residents - lived for many years at Rockhill House. The plaque was unveiled by General the Lord Ramsbotham at 7pm on Tuesday 8th July - in the presence of the Lord Lieutenant Sir Hugo Brunner. Distinguished guests included officers and men of the Rifle Brigade. members of the British legion and the Burma Star Society, the Chairman of OCC, and the Chairman of WODC.

















Hands up if (like me) you've never heard of General Sir Montagu Stopford. Here's a quick briefing for you!

General Sir Montagu George North Stopford GCB, KBE, DSO, MC (16 November 1892-10 March 1971), was a British lieutenant general during World War II and Commander-in-Charge of the Southeast Asia Command from 1946 to 1947. Stopford was the son of Colonel Sir Lionel Arthur Montagu Stopford, and the great-grandson of James Stopford, 3rd Earl of Courtown. His mother was Mabel Georgina Emily, daughter of George Alexander Mackenzie. He was educated at Wellington College and at the Royal Military College, Sandhurst, and fought in the First World War, where he was mentioned in despatches and awarded the Military Cross. During the Second World War he commanded the 17th Infantry Division of the British Expeditionary Force from 1939 to 1940, the 56th (London) Division from 1940 to 1941, XII Corps from 1942 to 1943 and XXXIII Indian Corps in Burma from 1943 to 1945.After the war Stopford served as commander of the 12th Army and Burma Command from 1945 to 1946, as Commander-in-Chief of the Allied Land Forces in Netherlands East Indies in 1946 and of the South East Asia Command from 1946 to 1947 and as General Officer Commanding-in-Chief of the Northern Command from 1947 to 1949. The latter year he retired from the Army, with the rank of General in the Rifle Brigade. Stopford was awarded the DSO in 1940 and made a CB in 1942, KBE in 1944, a KCB in 1947 and a GCB in 1948. In 1962 he held the honorary post of Deputy Lieutenant of Oxfordshire. Stopford married Dorothy, daughter of Lieutenant-Colonel Henry Foulkes Deare, in 1921. They had no children. He died in March 1971, aged 78. His wife died in 1982