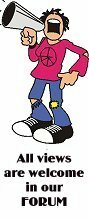 GO TO

TOWN COUNCILLORS
names and addresses

TOWN COUNCIL
WEBSITE
(archive)



LOCAL
CHIPPY NEWS
IS NOW HERE




All phone numbers on this site are code unless shown otherwise.

OTHER CHIPPY WEB SITES

Comments, Ideas,
Criticisms, Articles


Finding us
A "secret" road
Description
Map of Chippy
Stay in Chippy
Stay nearby
Holiday Cottages
Things to see
Chippy's Pubs
Pubs Nearby
Restaurants
Some History

LOCAL
NEWS PAGE



LOCAL WEATHER
STATION


TOWN INFO
Census Info

BUS & RAIL

CLUBS & SOCIETIES


BUSINESS DIRECTORY

OUR MP


LOCATIONS
DRINKING/EATING

Visit the
Theatre Website


CATCH UP WITH
PREVIOUS
ARTICLES
NEW GATES ON GLYME WALK INAUGURATED
TODAY BY THE HEALTHY WALKING GROUP



7th May: The Healthy Walking Group had a very nice surprise this morning. The stiles on Glyme Walk - often a bit of a challenge for elderly walkers - have been replaced by smart new gates. Much much easier to negotiate. This terrific improvement is thanks to some sterling work by Councillor John Grantham
John explained the background. The replacement of the stiles was carried out under a scheme to improve countryside access.

The scheme is run by The Trust for Oxfordshires Environment (TOE) and Oxfordshire County Council's Countryside services, in association with Grundon Waste Management, Viridor Credits and Waste Management Group, to improve countryside access.

John submitted an application which was successful,

In this case the final costs were made up of :- Project Award 3780

TOE Admin Costs 8% ENTRUST fee 2%

-adding up to a total cost of

4164 of which the County Council provided 416 ie 10% as a third party funder, which fell well within the 5000 grant available.



John said "

I was impressed with Fiona Danks from TOE who dealt with my application, and Paul Harris from OCC's Environment & Countryside Services who helped me in finding contractors to submit quotes to do the work. Speaking to Lindon Cornwallis

recently

he was full of praise for the
contractor, Jamie Mc Naught from Buckingham, on the standard of work done, and there has been a big increase in the usage of the footpath.
However as always there is a problem which Lindon

and I

never for

e

saw, large numbers of walkers are letting their dogs off the lead and causing havoc with the sheep and wildlife. I have mailed Paul Harris to see if signs can be put up to tell people to keep dogs on a lead!!!!

We must highlight the fact that

this scheme has been done to help the public

.

I

rresponsible behaviour by some dog owners is causing problems and

we

appeal to them to respect this wonderful new initiative

"

.



Lindon Corwallis was on hand to welcome the walkers as they arrived. He stressed a few simple rules for dog owners.

OBEY the Country Code
Keep to the line of the path.
Keeps dogs under CLOSE control (emphasis on CLOSE) so that they don't disturb wildlife.
Don't leave sticks around. They can damage farm machinery.

Lindon is fanatical about birds. He has taken advantage of the various government incentives to plant trees and leave field borders unploughed. This has all been hugely successful. The skylarks are back in force. He is worried though that birds which are continually disturbed by noise and marauding dogs will simply leave. This is surely something which demands the co-operation of everyone. We are so lucky to have access to this beautiful farmland - right next to the town. Farmers, walkers, birdlovers, and dog owners can surely find a way of respecting each others concerns so that we can all happily share the pleasures of the Glyme Valley Walk. Its really worth exploring. For newcomers - Just head along the track between the school and the allotments and keep walking! God's Little Acre awaits!