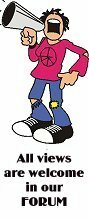 GO TO

TOWN COUNCILLORS
names and addresses

TOWN COUNCIL
WEBSITE
(archive)



LOCAL
CHIPPY NEWS
IS NOW HERE




All phone numbers on this site are code unless shown otherwise.

OTHER CHIPPY WEB SITES

Comments, Ideas,
Criticisms, Articles


Finding us
A "secret" road
Description
Map of Chippy
Stay in Chippy
Stay nearby
Holiday Cottages
Things to see
Chippy's Pubs
Pubs Nearby
Restaurants
Some History

LOCAL
NEWS PAGE



LOCAL WEATHER
STATION


TOWN INFO
Census Info

BUS & RAIL

CLUBS & SOCIETIES


BUSINESS DIRECTORY

OUR MP


LOCATIONS
DRINKING/EATING

Visit the
Theatre Website


CATCH UP WITH
PREVIOUS
ARTICLES
Ever heard of a Green Gym
Ever heard of a Green Gym Well you better catch up because a Green Gym is being set up in Chipping Norton. Its a great wheeze from the do-gooders. They get you to keep fit (and cut down NHS bills) while at the same time cleaning up and repairing the countryside (so saving the council money). Neat or what They are asking the District Council to give them a grant and have submitted a fascinating report. READ REPORT "Chipping Norton and the surrounding area has been selected as the site for the project based primarily on health and social need. The Index of Multiple Deprivation 2004 identified Chipping Norton as the most deprived area in West Oxfordshire overall and second most deprived (after Witney Central) in relation to Health Deprivation". So being poor and unhealthy does have some compensations......we're getting a Green Gym to make up.
You will all be pleased to know that a Green Gym supports not one but three of the District Council's strategies!! The Sport & Leisure Development Strategy, The Strategy for Social Inclusion in West Oxfordshire and also the Rural Strategy. "The project will allow participants the opportunity to carry out various conservation activities within the community, including dry stone walling, clearing footpaths and woodland management. These will take place on a fortnightly basis. Project sessions will be open to all and will be flexible in terms of catering for the ability, fitness and wishes of the project group members. It is envisaged that a core membership will develop of regular participants (no prizes for guessing who they will be), with other locals joining in on a more ad hoc basis".
The benefits of the project will include; a wide cross section of the community will participate in community projects; the physical and mental health of the members will be improved; the local environment will be improved and it will generate community engagement and social inclusion. (Where do they get this tripe)

Here's the Sales Pitch coming through your letter box soon! (Full version at BTCV - Green Gym )

Going to gyms and sports centres doesn't appeal to everyone. The Green Gym is a great alternative. It helps people of all ages to be physically active by providing:

A regular programme of outdoor sessions of Green Gym activities
Training and development of new skills
Partnerships with local health services

Increasing physical activity and being outside in green space also has proven benefits for mental health, helping to reduce stress and overcome depression.

So what happens at a Green Gym session

Green Gym groups meet in their local area at least once a week. A Green Gym session lasts for up to three hours. During this time you will be doing environmental conservation or gardening activities with a trained leader. You could plant a new hedge, cut back an overgrown path, or help build a community garden. These activities are taken at your own pace, but there is always something to get your heart and muscles working.
You will be led through some basic warm up exercises and cool down activities to make the most of the work you do. You need no previous experience or equipment, just some old clothes to wear for outdoor work. All sessions are free. You will be trained to use the tools safely. You will learn about the conservation work or gardening that you do.
And the cost of all this This where you have to stay very calm and forget that the Town Council have had to cut their recreation ground maintenance budget to zero this year so if a swing goes wrong it will simply have to be closed down. And forget too that after a great financial struggle the Town only manages to chip in 6,000 a year towards the Lido costs. And forget how some of us have been pleading for a subsidy so that kids can actually afford to use the Leisure Centre.

Next year the Green Gym will cost 34,023. The following year 26,646. Just to get it going in Chippy. Most of this is going in staff salaries (including pensions)! La La Land is alive and well!