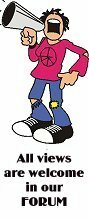 GO TO

TOWN COUNCILLORS
names and addresses

TOWN COUNCIL
WEBSITE
(archive)



LOCAL
CHIPPY NEWS
IS NOW HERE




All phone numbers on this site are code unless shown otherwise.

OTHER CHIPPY WEB SITES

Comments, Ideas,
Criticisms, Articles


Finding us
A "secret" road
Description
Map of Chippy
Stay in Chippy
Stay nearby
Holiday Cottages
Things to see
Chippy's Pubs
Pubs Nearby
Restaurants
Some History

LOCAL
NEWS PAGE



LOCAL WEATHER
STATION


TOWN INFO
Census Info

BUS & RAIL

CLUBS & SOCIETIES


BUSINESS DIRECTORY

OUR MP


LOCATIONS
DRINKING/EATING

Visit the
Theatre Website


CATCH UP WITH
PREVIOUS
ARTICLES
Deputy Chairman
of Chippy Tories Quits
THURSDAY, APRIL 5

David Cameron's local Tory party has come under fire from a councillor who claims it has censored him and does not look after the

best interests of people in the town. Chipping Norton town councillor Keith Greenwell (left) has resigned as deputy chairman of the Chipping Norton and District branch of the West Oxfordshire Conservative Association, the Tory leader's constituency group. Mr Greenwell is quitting the party and will stand as an independent candidate in the May elections for the town and district councils. He alleges his integrity had been compromised after he was fed misleading or false information from the party which he later relayed to voters. The branch has denied his claims. Mr Greenwell said: "Local Conservative councillors tried to insist they should be allowed to censor my page on a website before posting it. I am no longer prepared to accept this interference and restriction on free speech."



One of the key local interests Mr Greenwell believes is not being addressed by the local party is the future of Chipping Norton Hospital. He said the party was originally committed to keeping a hospital staffed by NHS nurses but was now happy to accept it being run by the charity Order of St John. He claims that when he called for an emergency town council meeting to discuss the issue he was put under pressure by Mr Cameron (right) to withdraw this request and was repeatedly told by party members it was better to have what was on offer than nothing at all.

In the weeks leading up to his election as leader of the Conservatives in 2005, Mr Cameron promised he would prioritise the needs of his constituency. He assured the Banbury Guardian this week that this was still the case. Mr Cameron declined to comment on Mr Greenwell's resignation but said he had worked tirelessly to secure the future of a hospital in Chipping Norton. He said: "I have fought extremely hard to get the hospital issue sorted out to make sure we have got a good hospital in Chipping Norton and I won't have anyone say otherwise. I recently arranged a meeting to get everyone involved together, including the Strategic Health Authority, Customs and Exercise and the Primary Care Trust to resolve the issues and I have worked very hard on this issue."



Consultant agent to the West Oxfordshire Conservative Association Barry Norton (left) said: "These are wildly false accusations. When he (Keith Greenwell] was elected as a Conservative local councillor he wanted to put his views forward but these were not always the views of the party and when I told him that he was obviously unhappy. If he can't agree to take the views of the party, whether national or local policy, than it is probably better we go our separate ways."
GREENWELL EXPELLED
FROM TORY PARTY
Welcome to Cameron Country!
Keith Greenwell said in a statement on 5th April..."I am resigning as Deputy Chairman of Chipping Norton Branch of West Oxfordshire Conservative Association but not from the Conservative Party. I am a Conservative and will always remain so. I support David Cameron and the work he is doing to modernise the Conservative Party and make us an inclusive party. I will do everything I can to get him and the Conservative Party elected at the next General Election!" Keith was resigning in protest about some of the bully boy tactics in the local branch but he has been a lifelong member of the Conservative party and planned to stay that way. Well forget it Keith! He has now just been officially informed by the National Party that he has been expelled and has just 28 days to appeal against the decision. What a spiteful lot the Tories can be. Echoes of last Thursday in the Town Hall when the 26-year old Tory candidate for the Town Council Hilary Williams demanded that chippingnorton.net should be closed down - because she (and her Conservative colleagues) didn't like what it said. David Cameron talks a new caring Conservatism, but down at the grass roots they are the same old crowd. Who was it that "snitched" at breakneck speed to Central Office and put the boot in for Mr Greenwell A little bird told me.......

The Chairman of West Oxfordshire Conservative Association has written to chippingnorton.net:


Dear Sir,
I have read with interest your item concerning Keith Greenwell's expulsion from the Conservative Party. I would be grateful if you would give this explanatory message the same prominence. On 2 April I sent the following email to Keith, to which I have had no response:


Dear Keith,
I have been told that you are planning to stand for election to the District Council as an Independent and intend, however, to remain a member of the Conservative Party. In the hope of discussing this, I left messages on your landline and mobile on Friday 20 March and today, seeking an urgent conversation in which I could warn you that your plan as described to me may prove difficult to achieve. Schedule 6, Clause 13 of the Constitution of the Party states:
"Standing in an election against an official Party Candidate shall be considered a ground for expulsion of a Party Member from the Constituency Association of which he is a member and from the Party".
I am reminding you of this, not as a threat, but simply out of a desire that you be fully aware of the possible consequences. Natural justice demands it. If I have been misinformed as to your intentions, I apologise. Barrie
By maintaining his candidacy, Keith in effect created the circumstances that resulted in his expulsion from the Party.

Yours faithfully, Barrie Noble, Chairman,
West Oxfordshire Conservative Association
I've been asking the following question in the Forum but have failed to get an answer. Perhaps Barrie can oblige. Does this also mean that a Party Member is not allowed to stand in a Town Council election against an official Party candidate