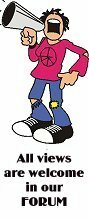 GO TO

TOWN COUNCILLORS
names and addresses

TOWN COUNCIL
WEBSITE
(archive)



LOCAL
CHIPPY NEWS
IS NOW HERE




All phone numbers on this site are code unless shown otherwise.

OTHER CHIPPY WEB SITES

Comments, Ideas,
Criticisms, Articles


Finding us
A "secret" road
Description
Map of Chippy
Stay in Chippy
Stay nearby
Holiday Cottages
Things to see
Chippy's Pubs
Pubs Nearby
Restaurants
Some History

LOCAL
NEWS PAGE



LOCAL WEATHER
STATION


TOWN INFO
Census Info

BUS & RAIL

CLUBS & SOCIETIES


BUSINESS DIRECTORY

OUR MP


LOCATIONS
DRINKING/EATING

Visit the
Theatre Website


CATCH UP WITH
PREVIOUS
ARTICLES
Restored to its former glory
The re-furbished Guildhall has been "officially" re-opened - but chippingnorton.net wasn't invited so WODC must now reap what they have sown. Having spent over 100,000 of public money on the place - in particular restoring a wonderful vaulted roof which was uncovered during building works - WODC now propose to let the upper floor on a commercial basis. That historic building belongs to the people of this town and should not be used as an office or showroom. Its the best possible site for our Museum. Once it has a secure home the Museum can be registered and start applying for serious funding to allow its collection to be shown in the best possible way.
But the WODC "spin" machine is now in full swing. They sound just like an Estate Agent!......We are told the Chairman of WODC said at the opening.....

The refurbishments provide a much pleasanter environment for all those using the Guildhall. It also enables us to provide a fuller service to everyone. It is good news too that this wonderful old building has been fully restored to its former glory.

The PR department has also sent us some pictures of the occasion and we have taken the liberty of making one or two additions.....