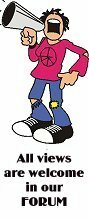 GO TO

TOWN COUNCILLORS
names and addresses

TOWN COUNCIL
WEBSITE
(archive)



LOCAL
CHIPPY NEWS
IS NOW HERE




All phone numbers on this site are code unless shown otherwise.

OTHER CHIPPY WEB SITES

Comments, Ideas,
Criticisms, Articles


Finding us
A "secret" road
Description
Map of Chippy
Stay in Chippy
Stay nearby
Holiday Cottages
Things to see
Chippy's Pubs
Pubs Nearby
Restaurants
Some History

LOCAL
NEWS PAGE



LOCAL WEATHER
STATION


TOWN INFO
Census Info

BUS & RAIL

CLUBS & SOCIETIES


BUSINESS DIRECTORY

OUR MP


LOCATIONS
DRINKING/EATING

Visit the
Theatre Website


CATCH UP WITH
PREVIOUS
ARTICLES
HAILCORNS PLAYGROUND OFFICIALLY OPENED
The new Playground at Cornish Road was opened on June 27th. Its taken five years of dedicated fund raising to bring this marvellous project to a successful conclusion. Keith Clandfield and his team of loyal helpers are shown below trying out the new swings! Gerald Forse missed the opening ceremony. He's in hospital and has everyone's best wishes for a speedy return to good health. We all have so much to thank Keith and Gerald for.
O
n the swings we have Mrs N Perry .& Mrs A Clandfield.
I
n the
c
entre
w
e have Mrs B Hicks. Back row is Mr T Perry. Mrs A Coombs. Ms S Tyack, Mrs S Watson. &
Keith
.
Mayor Martin Jarrett cuts the ribbon assisted by Eve Coles who is
Chair of the Recreation Committee which will now take
over responsibility for the playground.


Everyone returned to the Council Chamber for some more speeches,
votes of thanks and liquid refreshments. The kids got to try out the Mayor's seat for size!








(Thanks to Glyn Watkins for the Council Chamber pics)