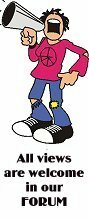 GO TO

TOWN COUNCILLORS
names and addresses

TOWN COUNCIL
WEBSITE
(archive)



LOCAL
CHIPPY NEWS
IS NOW HERE




All phone numbers on this site are code unless shown otherwise.

OTHER CHIPPY WEB SITES

Comments, Ideas,
Criticisms, Articles


Finding us
A "secret" road
Description
Map of Chippy
Stay in Chippy
Stay nearby
Holiday Cottages
Things to see
Chippy's Pubs
Pubs Nearby
Restaurants
Some History

LOCAL
NEWS PAGE



LOCAL WEATHER
STATION


TOWN INFO
Census Info

BUS & RAIL

CLUBS & SOCIETIES


BUSINESS DIRECTORY

OUR MP


LOCATIONS
DRINKING/EATING

Visit the
Theatre Website


CATCH UP WITH
PREVIOUS
ARTICLES
PASS THE PARCEL WITH HGVs -
YOU WILL NEVER BELIEVE THIS!






After years of wrangling Oxfordshire and Gloucestershire settled an advisory Lorry Route Plan. The idea was to try and reduce the numbers of HGVs going through Chippy and Moreton. Heavy Traffic between Oxford and Evesham would be "directed" from Oxford along the A40 to Northleach. Then up the A429 to Stow and along the A424 back on to the A44. Gloucestershire put up all the signs some time ago - with a measured reduction in traffic through Moreton and Chippy. Oxfordshire County Council initially claimed to have no money to put up signs from Oxford along the A40 but now seem to have been shamed into action. They say they will do it soon. Perhaps because this advisory route forms part of the long-awaited County Transport Plan and the OCC don't have anything else to offer to reduce the levels of congestion and pollution in Chippy Town Centre. A map for lorry drivers has been published (see a copy towards the bottom of this page). The A44A Lobbying Group was over the moon (Our own Town Councillors Jo Graves and Eve Coles are active members on this group representing Chippy). At last things seemed to be moving in the right direction.

But not so fast.....over the border in Warwickshire another county lorry map was in preparation. And the parishes of Shipston on Stour and Long Compton were also lobbying hard - about all the HGVs heading south from Coventry and Warwick towards Oxford along the A3400 (the main road which by-passes Chippy through Southcombe and Enstone). And so Warwickshire had the great idea of diverting HGVs at the roundabout north of Shipston down through Moreton in Marsh and then on to the A44 through Chippy back on to the A3400. They are trying to send traffic which up to now has been happily speeding along the ridge a mile to the east of Chippy right through our town centre. Absolute madness! This is the route (see inset on the left) which has now been published by Warwickshire in their new advisory Lorry Map - apparently with no consultation with some local parishes close to the new route who are up in arms (like Little Compton). So as fast as Oxfordshire and Gloucestershire try and remove HGVs from Chippy and Moreton our neighbours in Warwickshire are diverting completely new HGV traffic in our direction to ensure that Chippy Town Centre stays as clogged up, dirty and dangerous as it has been for several years now.
It is just beyond belief that these lorry route plans are being produced without any serious co-ordination between neighbouring counties. Given the numbers of people involved now in local government and the money they all cost. it is inexcusable that this kind of nonsense can happen. Save us from the bureaucrats!
OFFICIAL NEW LORRY MAP OF OXFORDSHIRE
Chippy designated "unsuitable for through heavy traffic"

This is part of a new map which will be distributed to HGV drivers. Its been produced by the Oxfordshire Freight Quality Partnership. Whether the lorry drivers use it is another matter! But at least things are moving in the right direction. The map is now said to represent "official" OCC policy and was launched by David Robertson earlier in November. It is a major success for the Woodstock-based A44 group who have been lobbying for years for the Northleach route to be signposted from the Oxford Ring Road. The movers and shakers in that group are Mike Gibbard from Yarnton, and Phillip Redpath and Emma Jay from Woodstock. Eve Coles and Jo Graves are Chippy's representatives. A few questions - Will this route be programmed on to the satellite navigation systems which most of the lorries use these days Will the OCC now get on and sign this route - they promised to do it years ago Is the route supported by WODC who have recently expressed grave concerns about the existing congestion on the A40 between Witney and Oxford - let alone any additional traffic this map could generate Perhaps we could have some copies of the map for us to hand out to lorry drivers as they pass through our town centre!