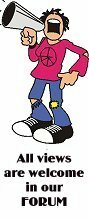 GO TO

TOWN COUNCILLORS
names and addresses

TOWN COUNCIL
WEBSITE
(archive)



LOCAL
CHIPPY NEWS
IS NOW HERE




All phone numbers on this site are code unless shown otherwise.

OTHER CHIPPY WEB SITES

Comments, Ideas,
Criticisms, Articles


Finding us
A "secret" road
Description
Map of Chippy
Stay in Chippy
Stay nearby
Holiday Cottages
Things to see
Chippy's Pubs
Pubs Nearby
Restaurants
Some History

LOCAL
NEWS PAGE



LOCAL WEATHER
STATION


TOWN INFO
Census Info

BUS & RAIL

CLUBS & SOCIETIES


BUSINESS DIRECTORY

OUR MP


LOCATIONS
DRINKING/EATING

Visit the
Theatre Website


CATCH UP WITH
PREVIOUS
ARTICLES
County council backs enterprising Chipping Norton youngsters in their bid for better facilities



Hailey Robertson (Deputy Chair), Hilary Biles (County Councillor-Chipping Norton),
Poppy Tomalin (Marketing Director) Daryl Soper and Chris Mason (Chair)
Our County Councillor Hilary Biles is pictured here with four young people from the Off the Street group at the Youth Centre. Last week Hilary fixed for them to meet up with Louise Chapman - the County Council Cabinet Supremo for Youth Services. Chris Mason (Chair of the Group) said it was the first time in his own experience that young people had been asked to actually say for themselves what facilities for young people were most urgently needed in the town. The group had what the polticians call "a full and frank discussion" with Louise and told her that the first thing they wanted was to have the existing Youth Centre open for a second evening each week. That would cost about 6,000 a year. After that they hoped eventually for a dedicated Youth Centre. The present building was fine - but was shared with so many other activities and organisations and the school made no secret of wanting it back! As a result of their enthusiastic advocacy at the meeting Oxfordshire County Council has agreed to support the Chipping Norton Youth Centre for 13-19 year olds for one extra evening a week and will match fund any contributions from other organisations. That means the county will come up with 3,000 if the other 3,000 can be raised from the Town and District Councils. So the next stop will be a sales pitch to the next Town Council meeting to persuade them to come up with 1500. After that the begging bowl will be taken to Witney. Chipping Norton County Councillor Hilary Biles has promised that she will accompany the youngsters in any presentation they make to public bodies looking for funding. Its a bit difficult to see how the Town Council can possibly turn them down. Pretty well every councillor has been saying for the last five years that better facilities for the Youth of the town is an absolute priority. Well here's a start. The young people have done a fantastic job in presenting their case and Hilary has set up a terrific deal. Lets go for it. But just in case - if you meet a Town Councillor in the next couple of weeks let them know how you feel!!
Hilary said later: It was a pleasure to meet young people who were mindful of leaving a legacy for the future of youth provision and facilities in Chipping Norton. What a refreshing attitude to have. They were eager, enthusiastic and extremely articulate and deserve every success. We will do our best to help. Councillor Louise Chapman, the county councils Cabinet Member for Children, Young People and Families, added: When we heard about this we were only to pleased to offer our help. A lot of endeavour is being put in by these youngsters and they deserve all of the support in the world.
HILARY PUSHES EVEN HARDER ON YOUTH ISSUE

Years and years ago there was an Appraisal - which established that better youth facilities was absolutely one of the top priorities for the town. Nothing has happened. Now Hilary Biles - the new County Councillor has really got the bit between her teeth. She started by talking with the Youth Leaders and young people. Their first demand is for the Youth Centre to be open more often. The Youth Centre is an excellent set up. One very large room - a couple of smaller rooms, a kitchen, office. Absolutely "fit for purpose". But would you believe that this very attractive (and expensive) building next to the School is only open one evening a week for the over 13's. There is no funding for the Youth Worker for more than that. Crazy! But the other aspect is more complex. The Youth Centre feel that are not wanted on the site. They say the school make no secret of the fact that they would like to take over the building. More and more Adult Learning Classes are being scheduled in the Centre. The Young people think they are being squeezed out. Just what is going on I find it extremely odd that this issue has never been mentioned before in discussions at the Town Council. Perhaps the school governors on the council have been too busy putting the school's case!! Whatever. Tomorrow afternoon Friday 16th June sees an important meeting to try and get to the bottom of the matter. Hilary has managed to get round one table - the Headmaster, the County Cabinet member in charge of Youth (Louise Chapman), the County Cabinet member in charge of Schools (Michael Waine), Officers from the Youth Service and the Adult Education Service. They should be able to thrash things out. There needs to be a clear understanding about the status of the Youth Centre - and if its not wanted where it is then there must be a commitment to some new premises. Meanwhile a proposal for extra funding for the Youth Centre (see story below) is being put to the Town Council. Keep pushing Hilary - because nobody else is! She has promised to keep us posted.
Youth Team persuade Town Council
to hand over the loot!
At the Town Council last Monday four young people came along to ask for a contribution of 1500 from the Town Council to help fund another evening for seniors at the Youth Club., which would cost a total of 6,000. With help and encouragement from Hilary Biles - our County Councillor - they had already made a presentation to Louise Chapman - Cabinet Member for Youth (OCC) and persuaded her to allocate 3,000 from the OCC Chill Out Fund. They had met with David Cameron and told him about what they were trying to do and persuaded the
Community Safety Partnership (WODC, OCC, PCT, Police)

to come up with

1500

. The young people -
Jack Godden, Daryl Soper, Poppy Tomalin,

and

Rhiannon Winchester
n made a brilliant presentation. They made a really strong case. Why they needed the money and what they were going to do with it. In the face of such enthusiasm and commitment there was no way the Town Council were not going to come up with the remaining 1500 required. They scoured the coffers and found some money which had been given several years ago by the County Council for a youth project but had not yet been spent. It was duly voted. Sincere congratulations to the Youth Group. Matt Smith can be proud of them! The extra evening should begin in September.