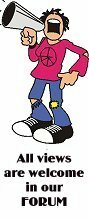 GO TO

TOWN COUNCILLORS
names and addresses

TOWN COUNCIL
WEBSITE
(archive)



LOCAL
CHIPPY NEWS
IS NOW HERE




All phone numbers on this site are code unless shown otherwise.

OTHER CHIPPY WEB SITES

Comments, Ideas,
Criticisms, Articles


Finding us
A "secret" road
Description
Map of Chippy
Stay in Chippy
Stay nearby
Holiday Cottages
Things to see
Chippy's Pubs
Pubs Nearby
Restaurants
Some History

LOCAL
NEWS PAGE



LOCAL WEATHER
STATION


TOWN INFO
Census Info

BUS & RAIL

CLUBS & SOCIETIES


BUSINESS DIRECTORY

OUR MP


LOCATIONS
DRINKING/EATING

Visit the
Theatre Website


CATCH UP WITH
PREVIOUS
ARTICLES
Thursday 12th January - Town Council Election.


MIKE DIXON
(Independent) 358

MARK WALKER
(Labour) 135

GLYN WATKINS
(Independent) 117
TOWN COUNCIL VACANCY
You have just one vote on Jan 12th!


No Polling Cards will be distributed this time (we're saving money!) So just turn up at the Town Hall and to be on the safe side best bring along something with your address on - like an electricity bill.

______________________________


MIKE DIXON
INDEPENDENT

I have lived in Chipping Norton for 60 Years. I am now Semi-Retired and in a position to stand as a

n

Independent candidate for

the

Town Council. Over the past years we have lost our Industry, our Ambulance Service, and now we are to lose our Hospital. What Next our Fire Service Chipping Norton is going to stagnate, unless we act now. We must make Chipping Norton a vibrant Town and encourage business people to start a small business in our vacant premises in Cromwell Park, and the old Parker Knoll Site. How can we do this

W

e can offer anyone interested a 50% discount on the first years rates, and 25% on the second year

.

W

e must also promote our vacant premises to them. We must also encourage tourists into the Town, and we need a Coach Park in or near the Town Centre. The old Ambulance Station would make a good Coach Park, if the buildings to the right were demolished to ground level

. T

he crew rest area could have all the information concerning the Town i.e. Places to eat, a Street Map showing places of interest and any other information from the business community. I attended a Council Meeting recently where The Town Partnership gave a report on their progress

.

I

n the last nine months they held eight Meetings and have agreed on a constitution, and are asking the Council for not less than 5,000 and no more than 10,000, and a second Member of the Council to join the Partnership. Also at the Meeting a presentation by Boilerhouse Communications to Brand Chipping Norton. This could be achieved in two months. This was far better than a Town Partnership, as we may have to wait another nine months for the Partnership to come up with a way to promote Chipping Norton. We Can Not Wait This Long. If this money is available then the Council should use it now, talk to the business community to find the best way forward for Chipping Norton. We must not lose another Year. I can only make one Promise

-

to try and find the best way forward for Chipping Norton. I hope I will have your support in the forthcoming Election.
________________________________




MARK WALKER
LABOUR

It would be a great privilege to represent you on the Town Council and, if elected, I will work to maintain Chipping Norton as a thriving Cotswold town. I am keen to look at how we make better provision for young people and how we create the right environment to bring new jobs into town.

Young people deserve a better say in the town and I will work to:

Deliver the youth forum
Develop better provision of recreational facilities
Establish a community space for young people to meet regularly

Jobs and housing go hand in hand and my priorities will be:

Help deliver a marketing strategy for the town to attract new jobs
Ensure the proposed enterprise centre gets off the ground to support new and existing businesses
Maintain pressure on the District and County Councils to ensure affordable housing is given priority

__________________________________


GLYN WATKINS
INDEPENDENT



Again I am prepared to serve as a Town Councillor. I feel confident I have something to offer for the benefit of you and the town. I have, during the last few years, attended the monthly council meetings open to the public. Viewing these meetings I can see that there will be a great deal of change and opportunity in the near future for Chipping Norton and so wish to play a part in the decision making.
Working in the town - as I have done for most of my life - makes me more accessible and gives me the opportunity to stay in touch with the day-to-day changes as they happen.