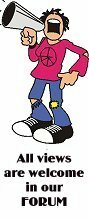 GO TO

TOWN COUNCILLORS
names and addresses

TOWN COUNCIL
WEBSITE
(archive)



LOCAL
CHIPPY NEWS
IS NOW HERE




All phone numbers on this site are code unless shown otherwise.

OTHER CHIPPY WEB SITES

Comments, Ideas,
Criticisms, Articles


Finding us
A "secret" road
Description
Map of Chippy
Stay in Chippy
Stay nearby
Holiday Cottages
Things to see
Chippy's Pubs
Pubs Nearby
Restaurants
Some History

LOCAL
NEWS PAGE



LOCAL WEATHER
STATION


TOWN INFO
Census Info

BUS & RAIL

CLUBS & SOCIETIES


BUSINESS DIRECTORY

OUR MP


LOCATIONS
DRINKING/EATING

Visit the
Theatre Website


CATCH UP WITH
PREVIOUS
ARTICLES
"I am really honoured and humbled to be awarded this title. It's wonderful."

FORMER Coldstream Guardsman and last mayor of the then Chipping Norton Borough Council, John Hannis, has become the first person to be awarded the title of Honorary Citizen of the town. The award, made by the town council, will be presented at a special ceremony at the town hall on Sunday, February 18. Mr Hannis, aged 82, was born in Chipping Norton and has served the town all his life in civic, voluntary and charitable roles. He was a member of the borough, district and county councils for 44 years, serving as an independent, but has also done considerable work for the Royal British Legion as local chairman and president, and parade marshal and organiser of the annual Poppy Appeal. He is also a church warden at St Mary's and used to play in Chipping Norton Silver Band. "I joined the band after the war playing the tuba - I was the only one big enough to carry it," remembered Mr Hannis. "Although my years on the councils were very important to me, I have enjoyed all my work with the Royal British Legion and Poppy Appeal. "I am really honoured and humbled to be awarded this title. It's wonderful."

John (on the left) pictured at the launch of the Hospital campaign three years ago with his fellow District Councillors Mike Howes and Eve Coles

John Hannis is our first
Honorary Citizen


At its January meeting Chipping Norton Town Council considered the nominations for the role of Honorary Citizen. It was agreed to make only one award on this occasion and that it should be for John Hannis, in respect of his lifetime of service to the community of Chipping Norton and the many ways he has enriched the town through his example of commitment, concern for others and good citizenship. This award will be made to John at a special ceremony in the Town Hall. It will involve the repeating and signing of an oath and the presentation of a specially produced medal. John will be presented with a scroll designed by Jan Cliffe. In addition, he will be granted a stint in the Regulated Pastures for his lifetime and all the official legal paperwork that accompanies this privilege. The council holds 58 of the town's historic 85 stints
David Eddershaw wrote this appreciation of John Hannis several years ago in the Chipping Norton News
If you had to think of someone who personifies old Chippy John Hannis might well come to mind. Born 80 years ago in the room over the archway into Distons Lane, he has lived his whole life in the town except for four years in the army during the war. His father and grandfather before him were well-known Chipping Norton people, his father a tailor with a shop on Topside. Both were members of the Borough Council and both served as mayors, so that John has the distinction of being the third generation of his family to fill that office. (And there is a street named after them for that reason.)
That was in 1973-4 when after 12 years on the council, during which he always topped the poll at elections (and still holds the record at 1030 votes - 10 out of every 13 cast that year), he became the last mayor of the old Borough. The next year WODC took over and Chipping Norton, relegated to the status of a parish, lost control of most aspects of its local government. John immediately resigned and makes no secret of his dismay at this loss of power to run our own town, nor of his disdain for the recent changes to a cabinet system of government at Witney and the payment of district councillors even when they dont attend meetings. In spite of this he has became a district councillor himself and worked hard to lobby officers on behalf of Chipping Norton people. He also served as a county councillor for 14 years.
Although local government has filled so much of his life he still looks back with a nostalgic light in his eye to his first job on leaving school when he worked on Mr Webbs Elmsfield Farm. I loved those big horses he says, and remembers haymaking all day in the fields (where the smart new houses of Wilcox Road now stand) and leading the horses back to the farm at 10 oclock on a summer night, or once driving fifteen cattle all the way from Kitebrook to Chippy along the then quiet A44 road. Having learnt to drive lorries delivering animal feed all over the area for Walter Craft, John then became a bus driver, a job he kept for the rest of his working life. He enjoyed meeting people and got to know all the regular passengers on his country routes. He still meets people, parents and grandparents now, who remember him lifting them onto the school bus years ago. One particular person he met on his bus was Peggy, the young Irish conductress whom he married. Getting to know people is not only a pleasure, it has been the key to his political success. John Hannis has never felt the need to hold political surgeries for his constituents; everyone knows him and they have only to stop him on the corner of the street, in the pub, at the Legion or coming out of church and they know hell always stop and listen.

OUR FIRST HONORARY CITIZEN
On Sunday afternoon surrounded by his family, friends and representatives of the Town Council the Mayor installed John Hannis as our First Honorary Citizen. John swore an Oath of Allegiance and was then presented with a medal and a Certificate. There were affectionate speeches, poems and happy memories from everybody present - with music from the Silver Band. We can be proud that Chippy has produced a man like John whose eighty years of life have been dedicated to serving his country and his town. It is an honour for us all to have known him.
(Thanks for the pics to Councillors John Grantham and Eve Coles)