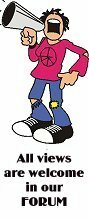 GO TO

TOWN COUNCILLORS
names and addresses

TOWN COUNCIL
WEBSITE
(archive)



LOCAL
CHIPPY NEWS
IS NOW HERE




All phone numbers on this site are code unless shown otherwise.

OTHER CHIPPY WEB SITES

Comments, Ideas,
Criticisms, Articles


Finding us
A "secret" road
Description
Map of Chippy
Stay in Chippy
Stay nearby
Holiday Cottages
Things to see
Chippy's Pubs
Pubs Nearby
Restaurants
Some History

LOCAL
NEWS PAGE



LOCAL WEATHER
STATION


TOWN INFO
Census Info

BUS & RAIL

CLUBS & SOCIETIES


BUSINESS DIRECTORY

OUR MP


LOCATIONS
DRINKING/EATING

Visit the
Theatre Website


CATCH UP WITH
PREVIOUS
ARTICLES
KARATE KIDS!

Meet David Bunyan (1st DAN Black Belt) and Azeem Qadir (3rd KYU Brown Belt) - both from Chipping Norton School - just back from the World Traditional Karate Association Championships in

Viareggio, Italy. Azeem is wearing the three medals (Gold, Silver in Bronze) which he won in three different team events and showing off the magnificent Gold Cup which his England team of three won after fighting their way through four rounds to win the 13-15yo Boys Group. An absolutely superb achievement. The boys trained every day at the Leisure Centre through the summer coached by Ron Francis of Banbury (pictured on the left) Ron is a 6th DAN Black Belt and has been teaching Karate in Chippy for over 20 years. The boys were selected as part of an England Squad of 105. In all there were over a thousand competitors from 46 countries. Ron says this is the first time Chippy has had boys representing England in these Championships. David and Azeem were funded to the tune of 500 each by the School for which they are very grateful. As representatives of England they get free use of the Leisure Centre for their training. Poor old David broke a bone in his hand the week before the championships so he wasn't able to compete in the Team events but Azeem scooped enough medals for the two of them. They both really enjoyed the experience of meeting and swapping experiences with so many young people from different countries. David was choked - to put it mildly - that he missed the chance to fight in the team events this year - He's a black belt at 15 and reckons he can beat Azeem! So he's waiting for 2007 when the event is being held in Birmingham. Bring it on! Its great to meet two young guys who clearly love their sport and have reached such an amazingly high standard. They both say that it gives them confidence and a terrific sense of control and self-discipline. I didn't really understand this at first until they explained that in Karate you score points in a competition by not actually touching a competitor. You stop millimetres from making contact. That must certainly take some self-discipline. But I don't think these rules apply outside the competition hall so I wouldn't advise anybody to chance their luck. Well done you guys. We are all proud of you.
The boy's club is the "Samurai Karate Academy" Anyone interested in joining please contact Ron Francis on .


The main competition hall in Viareggio. Azeem is on the mat.

Azeem is top of the chops


A teenager from Chipping Norton is Oxfordshire's very own karate kid after beating 1,000 international competitors to become the world champion in his age group. Azeem Qadir, 15, a pupil at Chipping Norton School, fought his way through a knockout tournament to win the six-day championships at Pisa in Italy. The tournament, which ended last week, was Azeem's first overseas competition. Earlier this year, he beat 108 hopefuls from all over Britain to become one of three members of the 14-16 age group team. Azeem said: "It makes me proud to represent my country. I hope to keep fighting internationally in future." Although he has to take time off school to compete, Azeem claims his friends are not at all jealous of his world class talents. He said: "They all think it's quite cool." Azeem said the school was very supportive of his achievements, giving him a grant towards equipment and travel, which has helped him to take part in competitions. Chris Davies, head of year 11, said: "Azeem is an example to all students - bright, academic, hardworking. He's a smashing young man."