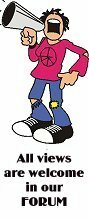 GO TO

TOWN COUNCILLORS
names and addresses

TOWN COUNCIL
WEBSITE
(archive)



LOCAL
CHIPPY NEWS
IS NOW HERE




All phone numbers on this site are code unless shown otherwise.

OTHER CHIPPY WEB SITES

Comments, Ideas,
Criticisms, Articles


Finding us
A "secret" road
Description
Map of Chippy
Stay in Chippy
Stay nearby
Holiday Cottages
Things to see
Chippy's Pubs
Pubs Nearby
Restaurants
Some History

LOCAL
NEWS PAGE



LOCAL WEATHER
STATION


TOWN INFO
Census Info

BUS & RAIL

CLUBS & SOCIETIES


BUSINESS DIRECTORY

OUR MP


LOCATIONS
DRINKING/EATING

Visit the
Theatre Website


CATCH UP WITH
PREVIOUS
ARTICLES
STRIPPED DOWN TO THE WOOD

Lead worth thousands of pounds was stripped off the roof of three Chippy buildings on successive nights. On Saturday the Manor House Gallery was the victim (for the second time in a week). Lead was stripped from the "hips" of the roof (see above) and loaded into a wheelie bin and carted away. On Sunday the Ace Centre was attacked, On Monday the Bookshop. At 1.30 am Polly Jaffe heard some strange noises. She looked out of the window and saw a pile of lead neatly rolled up by the kerbside waiting for collection. It had been stripped from the well behind the shop's name fascia. Patrick phoned the Police who arrived very promptly and together they waited - hoping for the return of the villains. It didn't happen. It transpires that over the last six days in the Banbury area
t

here have been a further nine cases.
Altogether
t

he thieves have hit 3 schools, a nursery, a doctors surgery and several shops and homes across the

Banbury/Chippy

area. 12 in a week. What is making this all so appalling is that people are finding that they are not insured. Policies which cover theft usually require proof of a "forced entry". The Manor House Gallery policy covers malicious damage - but the insurance company say this is not malicious damage - its theft. (The editor thinks this is all a scam and will be fighting his case with the Insurance Ombudsman) The next problem is that it seems that crooks can shin up a roof fairly easily but when it comes to repair work, health and safety regulations kick in and you need scaffolding. Big bucks again! The crooks will get a hundred pounds at most from a scrap merchant for their haul. Cost to the unlucky, uninsured victim - thousands of pounds. For a while it seemed as if the Planners would insist on the lead being replaced again with genuine lead but thankfully they now seem to be being a bit more flexible. That really would have been like handing the thieves a second free gift! I would have thought that this situation was getting pretty serious and deserves some special nightime patrols from the Police around the town. These crooks have the most amazing nerve. They were calmly up on roofs in the town centre- in plain view - under streetlights just a few feet away from sleeping people stripping off lead. They then calmly pushed a wheelie bin full of the lead through the streets past a number of CCTV cameras. Send for Inspector Clouzot I say! Thames Valley Police need help!


The Editor declares an interest in that he is one of the victims and has lost serious money and doesn't understand why nobody from the local police have been round to see him following the second more serious theft over the weekend. Surely there are things to talk about
Since writing this piece this afternoon at least one other incident has been reported along West Street. That's four over the weekend. There are probably others. Let us know.
IT DEFIES BELIEF! BOOKSHOP LEAD
IS STRIPPED AGAIN

Last week Patrick Neale finally finished the job of repairing and replacing the lead which was stolen from his roof and shop fascia a couple of months ago. The church was vandalised around the same time and a teenager from Stonesfield was arrested and jailed. But last Sunday thieves came back to the Bookshop and helped themselves again. Somebody saw the lead being unloaded from a wheelie bin into a car in the New Street Car Park and rang the Police. The Police badly want to talk to that person again to get any details which could help with identification. Would they please get in touch by ringing
If anyone else saw anything their help would be invaluable. We have to show these yobs that Chipping Norton is not simply defenceless at night so that anyone can come into town and just take what they feel like. This concerns us all. We need to press again for police patrols at night and the sooner we sign up for CCTV the better!
Matt Wilkinson tells the story in the Oxford Mail:


Thieves stripped lead from the roof of a listed building just days after the owner had repaired the holes left behind from a previous theft. Patrick Neale, of Jaffe & Neale Bookshop and Cafe, in Chipping Norton, fears thieves are watching buildings in the town on the lookout for easy pickings.

The 43-year-old paid 3,000 for new lead flashing earlier this month after his was stolen in May. But just five days later thieves returned and stripped the roof of the replacement lead. Mr Neale said: "I am not going to put up any more lead any more. I'm not prepared to be laughed at a third time. The cost is irritating, but so is the time it takes to replace the lead because it distracts me from running the business. I should be selling books, not having to repair a perfectly good roof. We are talking to the listed building people, who are very understanding, because one of the conditions on the building is to have lead on the roof. But we can't keep putting lead up again and again for the thieves to steal."
His roof theft was one of three in Chipping Norton over one weekend. Thieves also attempted to steal lead from the roof of the adjacent Bitter & Twisted public house. Two men were spotted unloading lead from a wheelie bin into a car at the New Street car park the next morning. Pc Steve Thompson, of Chipping Norton police, said: "It would be really helpful if anyone with information came forward and got in touch." Lead and metal thefts have soared in the past year as the price of scrap has more than doubled in the past 18 months.
On Monday 15th September the Town Council in their wisdom rejected the offer from WODC to have closed circuit cameras installed in Chippy Town Centre and linked to a monitoring centre in Witney. They were not going to cost anything. But then the Town Council have never cared much about shopkeepers in the Town Centre!
Rogue trader sent to jail

A rogue trader who conned an elderly pensioner out of 1,200 by pretending to fix a leaking roof was last night behind bars. Hughie Fury of Old London Road, Chipping Norton, did work of no value whatsoever to the roof of 86-year-old Olive Cutlers bungalow in Wheatley but charged her 1,200. The 51-year-old was called to Mrs Cutlers home in July 2007 after she reported problems with her roof. Robert Horner, prosecuting at Oxford Crown Court, said Mrs Cutlers son was concerned about the quality of the work and called trading standards officials.
An expert examined the roof and concluded Fury had just repainted it and thrown some gravel on the top. Mr Horner said: He said it was of no value whatsoever. If it had been done properly it would have cost about 700. Fury admitted one charge of fraud on the day his trial was due to begin earlier this month.
The court heard he was convicted of affray and jailed for three years in 2005 after an incident at a wedding reception at the Holiday Inn at Pear Tree, Oxford, in which a 28-year-old man died. Anthony Bell, defending, said: The amounts concerned are comparatively small when one compares them to other offences of this kind.
Jailing Fury for 40 weeks and ordering him to pay 1,200 compensation and 2,000 costs, Mr Recorder Malek said: The whole thing was nothing but a scam on an old and vulnerable person. Speaking outside court, Graham Hill, group manager of Oxfordshire County Council Trading Standards, said: We are satisfied with the result. He targeted an elderly victim. The loss was considerable.
Man held over Churchill Road burglary

A 35-year-old man has been remanded in custody charged with breaking into a house in Chipping Norton.

Matthew Pratley, 35 appeared at Bicester Magistrates Court today, charged with a burglary at Churchill Road on Saturday. He was remanded in custody to enter a plea at Bicester Magistrates Court on May 27.
Death of Chippy man caused by careless driving
The driver

responsible for a horrific car crash that claimed the life of his cousin has been found guilty today (Wednesday) of causing death by careless driving. Oxford Crown Court heard John Biddle had lost control of his Peugeot 306 as he negotiated a bend, placing his car side-on into the path of an oncoming Vauxhall Astra. Biddle's cousin Leonard Parker, 21, of Chipping Norton, one of his passengers, died at the scene of the collision, which took place on the A44 on November 29 last year

Biddle was taken to the John Radcliffe Hospital, Oxford, where he was arrested days later. At the time of the accident, Biddle of Havant in Hampshire was disqualified from driving and the car did not have an MOT, though mechancial defects were not blamed for causing him to lose control of the car.

Biddle had admitted causing death by driving while disqualified but denied the more serious charge of causing death by careless driving, for which he was convicted by a jury at Oxford Crown Court today. He will be sentenced on May 18.
Charges at last in "Footsteps in the Snow" case
Back in February some break-ins occurred along Albion Street. At the time the word was that a trail of footprints in the snow led back from the vet's surgery to a house in Fox Close, which the local sleuths duly followed. It seems as if this story was true.....but why has it taken three months to bring charges

THREE men have been charged in connection with two burglaries in Chipping Norton. In the early hours of February 10 burglaries took place at the Co-op, in High Street and The Chipping Norton Veterinary Hospital. Anthony Burns, 46, of Fox Close, Chipping Norton, has been charged with burglary and handling stolen goods. Richard Weston, 23, of Cornish Road, Chipping Norton has been charged with two counts of burglary. Paul Thomas, 18, of Robins Close, Great Rollright, has been charged with burglary. The men have been bailed to attend Banbury Magistrates' Court on May 19.
Man jailed for cousin's death

A FATHER who was left a "broken man" after killing his cousin in an horrific car accident has been sent to prison. At Oxford Crown Court on Monday, John Biddle, 24, was sentenced to 15 months in jail for death by careless driving, driving while disqualified and causing death by driving while disqualified. The court heard Biddle had been disqualified from driving just days before the accident on November 29 last year, which killed his cousin Leonard Parker of Chipping Norton.Sentencing Biddle, Recorder John Bate-Williams said: "Driving while disqualified is a very serious offence... and this time it had terrible, fatal consequences for Leonard Parker.
"I have to bear in mind this is a case where you were not driving fast or showing off. Your crime is one of a lack of care over what must have been a short period of time with terrible consequences.These consequences included the terrible grief of a family which has lost a young son, grandson and brother." Last month, Biddle was found guilty of causing death by careless driving after losing control of his Peugeot 306 as he negotiated a bend on the A44. The rear of the car - which did not have a valid MOT - span outwards, placing the car side-on into the path of a Vauxhall Astra travelling in the opposite direction.
Biddle and his front seat passenger Simon Parker both had seat belts on and survived the collision. But 21-year-old Leonard - known as Lenny - died at the scene. No evidence was found to show he was wearing a seat belt. James Reilly, defending, said Biddle had a "poor record of driving" but had been hit very hard by the death of his cousin, at one point being placed on suicide watch in prison.
Beware. Card cloners are back!
Blissfield Resident writes in the Forum today (31st May) : I've just been called by my bank who have let me know that someone in

T

anzania has been trying to use my card. They also let me know that they've seen a lot of activity from Chipping Norton specifically in the last day so it looks like someone has been cloning cards in Chippy and trying to draw cash using them...quite a few of them from the sound of it. Mine was declined because they didn't get my PIN correct. They said that the common place that most people had used there cards was one of the Petrol Stations in Chippy...i only use one of them so this casts suspicion on one of them. I can't say 100% it was them so i won't name them, it could easily have been done at one of the cash points also. I'm going to get in touch with the Petrol stations corporate HQ and the banks with Cash points to to let them know. Remember to cover your pin when you type it in, it seems to have paid off for me in this case...

Andew responds: My wife and I have just had the same phone call from each of our banks... Hers was for a payment in Thailand (which she thinks is quite exotic) and I didn't ask where mine was done. Apparently there has been a lot of this happening nationwide this weekend.

Katie writes: Mine apparently was used in Slough and Westminster whilst it was locked up at home and I was on holiday in Crete, I only found out about it when I arrived home at 1.30 in the morning and opened a letter from the bank......... I must say the bank (NatWest) were on the ball as the letter said they had recognised an unusual activity on my card and stopped the card after a couple of days......... a 1 POS payment to a charity called CARE was the first indication of fraud.......apparently the cloners always try a small amount first to see if the card works......I don't drive so have no reason to use a garage and only use my card in the hole in the wall machines in Chippy!!!!!!
Man injured in Blue Boar fight

A MAN needed stitches after being hit around the head with a bottle during a fight in Chipping Norton.
At about 1.30am yesterday
on Sunday morning
Sunday, a fight broke out outside the Blue Boar Inn, Goddards Lane, involving 15 to 20 people.A 28-year-old man required stitches after being hit with a bottle. He also broke his ankle during the disturbance.
PC Jude Miranda, investigating the incident, said: "There were a lot of people outside the pub at the time of the incident and I appeal to anyone who knows who is responsible for these injuries to contact police immediately." Anyone with information should contact Thames Valley Police on or Crimestoppers anonymously on 0800
West Street rampage

When John Podbury came down early this morning (2nd July) to open up the papers at his newsagents shop in West Street he found a hole had been smashed through the glass in the lower half of the shop door (pictured left). And the till was missing. Whoever pulled off this job must have been pretty small and pretty strong. Did the CCTV camera at the Kings Arms opposite see anything It is truly astonishing that local thieves are now so confident that there is no police presence in

this town at night that they can smash a glass door on a main shopping street under street lights and make off with a till. John has now been told that the till has been found and will be returned to him later today. Lets hope there were some fingerprints on it. But the yobs continued on down West Street. They wrecked the hanging baskets outside the Kings Arms and then went further down the road and smashed Gary Morgan's window at the Carpet Emporium. The second time for him in two weeks. (Gary is seen right with the lump of Cotswold stone that did the damage) It seems that somebody heard the noise of breaking glass at around 1.15am. They went out but could see nothing. This afternoon the police seem to be back on the scene in force visiting all three locations. Lets hope they are taking this seriously. Shopkeepers who are just not convinced that there is sufficient police presence in the town at night are beginning to talk about steel shutters. Spare us that. That would make Chippy look like Dodge City! Its pretty obvious that CCTV cameras are no deterrent either. These crimes were committed in full view of the cameras outside the Kings. We need night patrols.
Pair charged over burglaries

3 July 2009
TWO people have been charged in connection with burglaries in Chipping Norton on Wednesday (July 1). Joseph Hammond, 20, of Dunstan Avenue in Chipping Norton, has been charged with two counts of burglary, theft of a motor vehicle and driving otherwise than in accordance with a licence. A 17-year-old boy from Chipping Norton has been charged with two counts of burglary and theft of a motor vehicle. They are both due to attend Banbury Magistrates' Court on July 24.
A member of the public alerted police after a burnt-out Volkswagen van was found off the B4026 in Spelsbury, and two people were seen running away from the vehicle. Applegarth Nurseries was broken into but nothing was stolen. The VW Van, tools and cash was stolen from Norton Leisure Building.
5 cans, 3 bottles and 7 broken bottles. Last nights party at the shelter on the common.
Complaints came thick and fast this morning. (23rd July) Mums with toddlers found the playground in an unusable state. It was completely unsafe. Bits of glass were strewn everywhere. Councillor Eve Coles went down there and spent TWO HOURS cleaning it up. Sincere thanks to her. The mindless yobs involved just don't realise or care that the momentary pleasure in smashing a bottle is likely to ruin the pleasure of lots of youngsters using the playground and cause real hassle for somebody cleaning it up. Probably they're under the influence anyway. There aren't many mugs like Eve. Together with fellow councillors Eve put a huge amount of effort into getting the money to re-furbish the playground and build the MUGA and shelter. This is what the kids have been saying for years they wanted......and now within a couple of months of it opening some of them seem so intent on trashing it so its seems perfectly possible the whole place will have to be closed down. How bloody stupid can things get.
These drinkers are under age. They are getting somebody to sell them beer or persuading an older person to buy it for them. They are then walking though town - probably in a gang - carrying the booze down to the rec. Somebody must see some of this. Probably in this town somebody will know who they are. Once the party has started its too late. Damage will certainly be done. We have to encourage a situation where people warn the Police before the party starts so that something can be done to prevent harm happening. "Grassing people up" is not pleasant but neither is letting a crowd of yobs ruin things for everyone else by covering a kids playground with broken glass. They really do deserve everything thats coming to them. And if nobody is prepared to try and bring any community pressure to bear then there really is no point whatsoever in moaning about the consequences.