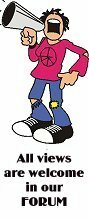 GO TO

TOWN COUNCILLORS
names and addresses

TOWN COUNCIL
WEBSITE
(archive)



LOCAL
CHIPPY NEWS
IS NOW HERE




All phone numbers on this site are code unless shown otherwise.

OTHER CHIPPY WEB SITES

Comments, Ideas,
Criticisms, Articles


Finding us
A "secret" road
Description
Map of Chippy
Stay in Chippy
Stay nearby
Holiday Cottages
Things to see
Chippy's Pubs
Pubs Nearby
Restaurants
Some History

LOCAL
NEWS PAGE



LOCAL WEATHER
STATION


TOWN INFO
Census Info

BUS & RAIL

CLUBS & SOCIETIES


BUSINESS DIRECTORY

OUR MP


LOCATIONS
DRINKING/EATING

Visit the
Theatre Website


CATCH UP WITH
PREVIOUS
ARTICLES

LIDO IN 2008
CHIPPY LIDO SCOOPS GOLD
IN ANNUAL SWIMTASTIC AWARDS
Friday 26th October: Chipping Norton Lido scooped Gold as Community Project Award winner at the Swimtastic Awards 2007 in Stratford-Upon-Avon. In addition, Ken Norman won the silver award in the Fundraiser of the Year category for his achievements in raising funds to keep The Lido open. The awards, part of national awards organised by the Amateur Swimming Association (ASA) and backed by cereal manufacturer Kelloggs, aims to acknowledge and celebrate pool-based projects in the UK that have benefited their communities the most.
Claire Jarvis, Trustee of Chipping Norton Lido, nominated the lido for the award on the strength of its work with young people. She said: Chipping Norton Lido Ltd is one of the countrys few remaining open air pools. It was saved from closure by local campaigners four years ago and, since then has played an increasingly important role in the sporting and recreational life of the community. Projects aimed at young people included Dip n Chill evenings for 11-18 year olds, top-up swimming lessons and mentoring for 10 and 11 year olds, a lunchtime swim club for local school children, and a junior lifeguard training programme. Fellow Trustee Sarah Watson had this to say on winning the award, Obviously we are delighted to receive this level of national recognition in what is only our third season of independent operation. As a charity and a social enterprise, The Lido can truly be described as a pool with a social conscience. We are passionate about ensuring that all areas of the community benefit from a regular swim, and we hope our work with young people demonstrates just that.

Picture shows Sarah Watson with our award together with Commonwealth medallist
Rebecca Cook and British water polo team captain Craig Figes.
Lido launches new lottery

Chipping Norton Lido is reviving the local lottery which ran in the 1960s to raise the original funds to build the pool. The aim some 40 years later is to help generate ongoing income to support the pool now that it is run by the community. The new Lido Lottery is a way for us to raise funds and at the same time to give something back to our supporters, explained Claire Jarvis, trustee of The Lido. Since West Oxfordshire District Council withdrew its financial support in 2004, the only public funding for the pools running costs comes from Chipping Norton Town Council in the form of a 2,000 grant. This leaves a core funding gap of over 20,000 which trustees currently meet through public fundraising. The Lido is inviting the public to subscribe to the lottery for 3 a month with 50% of the takings going straight into the prize fund. This means that if 200 people subscribe, the first prize will be 150, the second prize 90 and the third prize 60. The draw will be made on a monthly basis and the first draw is scheduled for 10 December. For more information and an application form, call in at Jaff & Neale or DOWNLOAD AN APPLICATION FORM HERE
Golf buggy driven into Lido
By

Top Gear presenter Jeremy Clarkson once famously drove a Rolls Royce into his home town swimming pool for a stunt.Now someone has touched bottom gear by driving a golf cart into it. Organisers of The Lido at Chipping Norton are not best pleased because they fear the prank could become a copycat craze of Mr Clarkson's fundraiser.

The buggy was taken from the town's golf club and driven more than a mile - either through the town or across country - and then rammed through a perimeter fence at the open-air pool in Fox Close.Lido director Claire Jarvis said yesterday: "It is incredibly dangerous. The pool is closed this time of year and the water in there is filthy and very cold. A kid could easily drown." It was discovered last Saturday morning and arrangements are being made to remove the buggy from the pool with a crane.

The buggy was taken from the golf club, at Southcombe, late on Friday night or early Saturday morning. Police, who are investigating theft and criminal damage, do not yet know what route it took to the pool.Police are keeping an open mind on whether the incident was an imitation of Mr Clarkson's stunt, televised for Top Gear in June, 2005. The celebrity, who lives in the town and is a chief fundraiser for The Lido, wanted to recreate the actions of Keith Moon, late drummer of rock band The Who, whop drove a car into his swimming pool.

Mr Clarkson was yesterday unavailable for comment. His spokesman Lucinda McFarlane, said, however: "I can't believe anyone has done that. The last thing they want is for it to become a copycat thing. Fortunately, there is no damage to the pool itself, but driving it here was no accidental destination. There is a comic quality about it, but what I am extremely concerned about is that this does not become a thing to do and that others will seek to copy it. Jeremy Clarkson's stunt three years ago was well managed and helped us to raise money with a location fee. This was criminal damage and stupid."

The golf club has confirmed the buggy, one of a fleet hired from Mox Ltd at Banbury, was stolen, but did not want to comment. It is understood the buggies can cost up to 1,000 each. Police spokesman Toby Shergold appealed for anyone who saw the thief driving the buggy to call .He added: "We have sent our forensics team to see if there's anything they can pick up on and we have talked with The Lido about ways to improve their security. We want to hear from anyone who saw the buggy being driven from the golf club, to The Lido or anywhere in between."

The Lido, a registered charity, opens for a new season on April 26.