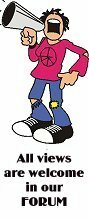 GO TO

TOWN COUNCILLORS
names and addresses

TOWN COUNCIL
WEBSITE
(archive)



LOCAL
CHIPPY NEWS
IS NOW HERE




All phone numbers on this site are code unless shown otherwise.

OTHER CHIPPY WEB SITES

Comments, Ideas,
Criticisms, Articles


Finding us
A "secret" road
Description
Map of Chippy
Stay in Chippy
Stay nearby
Holiday Cottages
Things to see
Chippy's Pubs
Pubs Nearby
Restaurants
Some History

LOCAL
NEWS PAGE



LOCAL WEATHER
STATION


TOWN INFO
Census Info

BUS & RAIL

CLUBS & SOCIETIES


BUSINESS DIRECTORY

OUR MP


LOCATIONS
DRINKING/EATING

Visit the
Theatre Website


CATCH UP WITH
PREVIOUS
ARTICLES
Some sense at last! Local Plan Inspector says..."The District are rightly concerned regarding the balance between jobs and housing in Chipping Norton"...and rejects additional allocations of land to housing. Rejects Turney's appeal to swap houses for jobs.
The Inspector who has been holding an enquiry into the Local Plan has just published his report. (READ THE FULL REPORT) The Local Plan is a crucial piece of the Planning Jigsaw. Most importantly it allocates land for development over the next seven or eight years - deciding exactly where new housing or industry should be sited. The Plan has been through several drafts and had to be re-jigged at the last moment to take account of Parker Knoll. Everybody can object, comment and make suggestions. Housing developers of course do this with an eye to finding new sites. The Inspector was asked to consider by different developers a number of additional possible sites for housing - on top of Parker Knoll and London Road/Cromwell Park.. These were 1.The Quarry at the top of Wards Road, 2. Tank Farm 3. A huge site of 26.5 acres for 300 houses which comprises a large open field stretching from Burford Road to the football ground off Walterbush Road. 4. Paddocks to the north of Church Lane and 5 Land at West End Farm, Churchill Road. He did not approve any of these. The Inspector thinks we have enough housing land allocated in Chippy to meet targets already. However, he spends a long time considering the Tank Farm proposal. He thinks the location is within policy guidelines. He thinks access is manageable through the Parker Knoll site. He doesn't think it will harm the surrounding area. He thinks there will continue to be pressure in the South East to develop exactly this kind of land. His most important conclusion is the following....
The Council describe Chipping Norton as being the most self contained settlement in the District and they are rightly concerned regarding the balance between jobs and housing. The redevelopment of Parker Knoll includes 2ha of industrial land and the Council hope that this and the amendments to the Cromwell Park allocation will go some way to replacing the 460 jobs lost at the factory. Nevertheless, the development of the omission sites (at the Quarry and Tank Farm) would add to the housing stock in Chipping Norton, potentially creating an imbalance between housing and jobs leading to out commuting from this relatively isolated town. The Council admit that balancing jobs and housing is not an exact science but combined with my conclusions regarding the supply of housing land, I consider this provides compelling reasons for not allocating this site at this time.