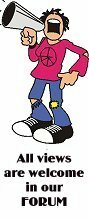 GO TO

TOWN COUNCILLORS
names and addresses

TOWN COUNCIL
WEBSITE
(archive)



LOCAL
CHIPPY NEWS
IS NOW HERE




All phone numbers on this site are code unless shown otherwise.

OTHER CHIPPY WEB SITES

Comments, Ideas,
Criticisms, Articles


Finding us
A "secret" road
Description
Map of Chippy
Stay in Chippy
Stay nearby
Holiday Cottages
Things to see
Chippy's Pubs
Pubs Nearby
Restaurants
Some History

LOCAL
NEWS PAGE



LOCAL WEATHER
STATION


TOWN INFO
Census Info

BUS & RAIL

CLUBS & SOCIETIES


BUSINESS DIRECTORY

OUR MP


LOCATIONS
DRINKING/EATING

Visit the
Theatre Website


CATCH UP WITH
PREVIOUS
ARTICLES
TOWN COUNCIL ELECTION RESULT

"Misker" Birks
Independent

408

Mark Walker
Labour

378
AND THEN THERE WERE FIVE

Following Graham Birks' election, The Chippy First Group are now the biggest single group on the Town Council. They are seen together on Thursday evening (August 7th) outside the Town Hall at 11pm following the declaration of the election result. Left to right: Councillor Glyn Watkins, Councillor Graham Birks, Councillor Kristel Withers, Councillor Gerry Alcock, Deputy Mayor Councillor Keith Greenwell.
New majority party on Chippy Town Council

THERE is a new
majority party
on Chipping Norton Town Council following the results of a by-election. Yesterday (Thursday) voters turned out to vote for Graham Birks (Chippy First) and Mark Walker (Labour) at the lower town hall following the resignation of John Osmond earlier this year.
Mr Birks was elected with 408 votes compared to Mr Walker who polled 378.
Chippy First is now has more members on the town council than any other party but still has just five of the 16 councillors. The party was introduced by local councillors with the promise to put the needs of Chipping Norton first.