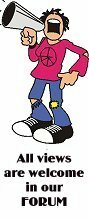 GO TO

TOWN COUNCILLORS
names and addresses

TOWN COUNCIL
WEBSITE
(archive)



LOCAL
CHIPPY NEWS
IS NOW HERE




All phone numbers on this site are code unless shown otherwise.

OTHER CHIPPY WEB SITES

Comments, Ideas,
Criticisms, Articles


Finding us
A "secret" road
Description
Map of Chippy
Stay in Chippy
Stay nearby
Holiday Cottages
Things to see
Chippy's Pubs
Pubs Nearby
Restaurants
Some History

LOCAL
NEWS PAGE



LOCAL WEATHER
STATION


TOWN INFO
Census Info

BUS & RAIL

CLUBS & SOCIETIES


BUSINESS DIRECTORY

OUR MP


LOCATIONS
DRINKING/EATING

Visit the
Theatre Website


CATCH UP WITH
PREVIOUS
ARTICLES
So where exactly are the kids supposed to go


The Westgate Shopping Centre in Chipping Norton is installing a hi-tech sound system to deter youths from hanging around

. It

plans to place the Mosquito sirens

(right)

in the main pedestrian area. The sirens emit an "extremely annoying" high pitched sound which can only be heard by people under 25. Police said there had been several complaints from shop owners about large groups causing trouble at the centre. Pc Simon Towers said: "The system is already widely used by police and local authorities around the UK but this is the first time it will be installed in north Oxfordshire. "It has received great results elsewhere in the fight against anti-social behaviour so we are hopeful it will have the desired effect." Adrian Barradell, a spokesman for the Co-op supermarket at the centre, said he welcomed the installation of the system. He said: "We are aware that young people hanging about the entrance area to the shopping centre have, in the past, been off putting for our customers. "We welcome the installation of the Mosquito unit and hope it will reassure people, especially those visiting the store in the dark winter evenings." Police said the sirens would only be turned on "at specific times to target problem periods"

The Editor says: I believe this is one of the proposals of the Neighbourhood Action Group. Its a really daft idea! We shouldn't forget that this town belongs to the kids as much as anyone else and - to our communal shame - the town has provided absolutely nowhere for them to hang out with their friends. At least you can see where everyone is in the Arcade. All this will do is send them off to make bigger problems elsewhere. Here's a suggestion. WODC, The Town Council, The Co-op, Westgate Centre, Somerfields, The Phone Co-Op etc etc all chip a grand apiece into a pot and we buy two pool tables, a juke box, a DVD player with a big plasma screen, several computers, a huge supply of Coca-Cola or whatever else is in fashion and we put them in the Lower Town Hall which is open free to anyone under 18 every weekday evening from 3.30 to 7 and all day at weekends.