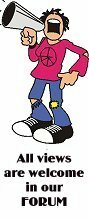 GO TO

TOWN COUNCILLORS
names and addresses

TOWN COUNCIL
WEBSITE
(archive)



LOCAL
CHIPPY NEWS
IS NOW HERE




All phone numbers on this site are code unless shown otherwise.

OTHER CHIPPY WEB SITES

Comments, Ideas,
Criticisms, Articles


Finding us
A "secret" road
Description
Map of Chippy
Stay in Chippy
Stay nearby
Holiday Cottages
Things to see
Chippy's Pubs
Pubs Nearby
Restaurants
Some History

LOCAL
NEWS PAGE



LOCAL WEATHER
STATION


TOWN INFO
Census Info

BUS & RAIL

CLUBS & SOCIETIES


BUSINESS DIRECTORY

OUR MP


LOCATIONS
DRINKING/EATING

Visit the
Theatre Website


CATCH UP WITH
PREVIOUS
ARTICLES
Another fine mess.....!
An absolutely amazing session of the WODC Cabinet last week discussing whether the District Council should make a contribution to the Chipping Norton Partnership of 7,000 so they could hire a Programme Manager . His job would be to apply for the funds from SEEDA and the County Council which was what
everybody thought
the Partnership was already doing. But hey - this a quango and the first thing quangos always do is recruit staff. Having read the report and recommendation (READ IT HERE) your Editor wanted to raise a few questions so he booked a five minute Public Participation slot. In particular he wanted to know why the Partnership project list did not include any ideas for short-term jobs following the Parker Knoll closure - but seemed to be concentrating on things like audits, feasibility studies and websites. The Town thought that short-term jobs was why the Partnership had been formed in the first place. The feasibility study for an Enterprise Centre had been promised by last December. Where was it Was it happening or not The report said the Town Council had already "pledged" 3,000 - which wasn't quite true! The Guild of Commerce was raising a substantial contribution from its members - which isn't true either. Your editor is a member and nobody has asked him for anything! And by the way - were Oxfordshire County Council still supporting all this since the report did not mention any contribution from them. When the agenda item arrived anybody who knew anything about the Partnership had to leave the room (Mary Neale, Mike Howes, Will Barton were all turfed out. Hilary Biles was away sick or she would have been kicked out too). Ian Hudspeth protested and asked whether they couldn't at least ask questions of the excluded councillors. A stern-faced Chief Executive forbad any such thing. This left a group of cabinet members who literally knew NOTHING about the subject. They clearly felt they had to put on some sort of show so they talked in a general sort of way about how desirable Partnerships are. Among other things Verena Hunt said she was well-qualified to talk about Chipping Norton since she heard the presentation of the Appraisal results five years ago!! She strongly criticised the idea that you try and match jobs to available skills. "Research proves that this kind of Social Engineering doesn't work. You supply the jobs and then they just go and work somewhere else!" Verena gets more like Marie Antoinette every day. Not sure she is quite the caring sort of Tory David Cameron keeps talking about! Then Tony Walker said we mustn't be impatient. It had taken 17 years to get the Leisure Centre. Getting over the closure of Parker Knoll would take as long. Not good news for Chipping Norton if this represents official policy. Julian Cooper (non-Cabinet Liberal Democrat from Woodstock) then said "Mr Alcock has asked a number of questions. Is he going to get any answers" The Chairman and Leader Barry Norton summoned up all his authority and said "It is not the job of the Cabinet to respond to specific questions from members of the Public. The answers may come out in the debate" (But then they will never come out in any debate if the people who have the answers are all outside in the corridor). Julian also asked why the District had to pay anything for a Programme Manager. Why couldn't this be covered by a 106 agreement with one of the many developers hovering around the town. Let them pay. What a good question. Some of us had suggested exactly this before Parker Knoll received their Planning permission. But the planners were so concerned to avoid an appeal that they never pressed the issue. It is absolutely astonishing that Parker Knoll made millions from the sale of their land, pushed off and left local ratepayers to pick up the job replacement tab. They never even paid for a Skills Audit. Absolutely astonishing. Barry went on to hint at all sorts of grand employment schemes that are being hatched with the county council involving the county-owned land along London Road. But these will only come to fruition some way in the future and they are very sensitive commercially! Without any further serious debate the recommendation to hand over the money to the partnership was unanimously approved. Not even a request for a job description for the new Programme manager. So now we know what happens when the Council itself is in a Partnership. One of the Council officers prepares a report. This never goes to a committee but straight to the Cabinet. It doesn't seem to be questioned at all by anybody. When it goes to the cabinet anyone who knows anything has to leave. Questions raised by the public are simply not answered. The expenditure goes through on the nod. If this is Public Accountability then I'm a Dutchman. Add to this the fact that the Partnership itself is a self-elected body whose meetings are closed and which does not issue minutes. What have we come to Most worrying of all is that if the District's ridiculously strict interpretation of declarations of interest is correct then the Town Council have been acting very questionably in this last year since councillors who are also members of the Partnership have not been declaring prejudicial interests and withdrawing from all discussions about its activities and its funding. This is all a farce. The Council needs to make some strong representations about it to the Standards Board. Some mechanism needs to be developed which allows the people in the know to be required to answer questions and take part in discussions. In the absence of such an arrangement the electors are going to get very cynical about all this. Some sort of Select Committee with different rules of engagement might be an answer. Your Editor - having wasted an afternoon - stormed off home - ranting at Councillor Howes as he left. Mike Howes - who was none too pleased himself at having been thrown out - responded memorably - "If its any consolation, Mary Neale is even more upset than you are!" Well, there's a thing. Your Editor and Mary on the same side of an argument.
PS Another District Councillor when they heard about all of this said....Well I am very surprised to hear you were allowed to address the Council. You are a member of one of the bodies in the Partnership who are asking for the money. You should have left the room as well!
IN THE PARISH PUMP ONE YEAR AGO.....The Partnership is supposed to be about employment and job creation. The Town Council is currently represented on it by the Deputy Mayor (Labour) - a keen educationalist but not an employer or business person. The Partnership decided it would like a second representative from the Town Council. You might think that a second representative ought to be someone with a rather different profile from the first. Without any declaration of interest (personal, prejudicial or anything else) the Deputy Mayor proposed a fellow Labour Party councillor (a second out of the four on the council) who is a teacher and also a non-business person ......and co-incidentally the Deputy Mayor's bestest friend. Sounds a bit like jobs for the boys
NOW JUST TO BE FAIR - READ THE OFFICIAL MINUTES