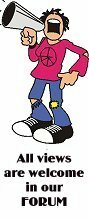 GO TO

TOWN COUNCILLORS
names and addresses

TOWN COUNCIL
WEBSITE
(archive)



LOCAL
CHIPPY NEWS
IS NOW HERE




All phone numbers on this site are code unless shown otherwise.

OTHER CHIPPY WEB SITES

Comments, Ideas,
Criticisms, Articles


Finding us
A "secret" road
Description
Map of Chippy
Stay in Chippy
Stay nearby
Holiday Cottages
Things to see
Chippy's Pubs
Pubs Nearby
Restaurants
Some History

LOCAL
NEWS PAGE



LOCAL WEATHER
STATION


TOWN INFO
Census Info

BUS & RAIL

CLUBS & SOCIETIES


BUSINESS DIRECTORY

OUR MP


LOCATIONS
DRINKING/EATING

Visit the
Theatre Website


CATCH UP WITH
PREVIOUS
ARTICLES

".......we hope the Partnership web site will become the site of first choice for residents, businesses, job-seekers and visitors......"
Launch press release issued by the District Council

Since the launch on December 4th amidst a fanfare of publicity the Partnership website has received 736 visitors - as at close of business on Friday 15th December. In exactly the same period chippingnorton.net has received 13,628 visitors. The local taxpayer is contributing 5,000 to the cost of the Partnership website and absolutely zilch to the cost of chippingnorton.net.
NEW TOWN WEBSITE LAUNCHED
BUT STRUGGLING FOR LIFT OFF


Well at last the new partnership website was launched on Monday December 4th to coincide with big publicity in the Chippy News. Press releases and articles followed in quick succession. Had there ever been such a multi-media event in Chipping Norton before By Tuesday the Editor-in-Chief was e-mailing out to his army of editors: "Hi Editors all! We are just approaching our 200th visitor. Ive just joined a thread on the Allcock sites forum to draw more attention". On Wednesday the District Council used its Press Office - funded by you and me - to issue a statement which seemed to throw the gauntlet down in a direct challenge to the unsubsidised chippingnorton.net

"(The Partnership website) promotes Chipping Norton as a 'Working Cotswold Town and we hope it will become the site of first choice for residents, businesses, job-seekers and visitors."

Ambitious talk. Remember that the County Council handed over 5000 of our money to get this new site going. Money enough to recruit some experts you would have thought. And the Town Council paid a hefty sum towards the cost of Catherine Chater who seems to have spent all of her expensive time so far on uploading content to the site. Although its difficult at the moment to see quite where any money has been spent. The layout is a truly dreadful free template and the content all looks "free" as well. Lets hope they didn't pay for the ghastly logo. So how has this first high-impact week gone (and remember that there will never be so much publicity again).

By late Friday evening the counter on the Partnership website reads 458 visits. Wow! In the same period chippingnorton.net (the Allcock site as Roger Backhaus sneeringly calls it) had 5,802 visits.

Getting to be "the site of first choice" looks as if it could be a long haul. They don't stand an earthly. This looks like yet more money down the drain. (Par for the course for our Town Partnership. Expenditure so far : 10,000 for a feasibility study they have never published - then a grant to carry out a Youth Survey which has never been analysed. Now this website. Who's kidding who about all this It was set up to get jobs)
WARNING: The next bit is only for the sad nerds who think getting ranked on Google is an important matter. Others should get on and finish doing their Christmas cards.

Miskersation suggested in our Forum that perhaps the Partnership site should try and get into Google. "Give us a chance!" Roger Backhaus responded. Leave aside the fact that any serious website has its Google strategy securely in place well before launch, our friendly mole has been keeping us in touch with the chaotic goings-on behind the scenes. E-mails have been flying around.
Roger (to all his editors) : input/check/correct KEYWORDS. SUBMIT PAGE TO GOOGLE
Dave Wallace: Could you please tell me if anybody (You Catherine) submitted the page to Google yet.
Catherine: No I havent submitted to Google although I have been entering key words when working on pages
Dave Wallace: As I mentioned Roger its not clear how much benefit this submit to Google exercise. Ive spoken to those who should know about search engine optimization (SEO) and opinions vary Some say Googles spiders will find the text on the page anyway, and over prompting annoys Google and may reduce the frequency with which the spiders visit. Others say it can take 3-4 months for Googles spiders to find a new site, so some direct prompting is good.I suggest we take a middle course and enter A FEW key words and phrases in the page settings, and then submit to Google, but that we dont try to swamp it. This does reinforce Rogers message that we need to know whos doing what for each section and not duplicate efforts.
Sounds a bit like the Keystone Cops of Cyberspace! Fortunately for Roger, the chippingnorton.net editor (Allcock) is an expert on Google and can tell him how to do this. No charge!. (I already told him months ago - but he must have forgotten)
HERE'S HOW TO DO IT

Absolutely DO NOT SUBMIT individual pages to GOOGLE. They will treat this as spamming. You just have to help the GOOGLE spider find the site. But make sure the site is OK first.

Forget about KEYWORD meta tags. They don't matter. What matters is the text on the page. But if you do use KEYWORD meta tags absolutely do not stuff them with words which are not on the page. This will get you penalised. And not just you - but possibly sites linking to you. Making sure your keywords are in the page text (but not too often) is the absolutely key issue. Good description meta tags CAN help - but not much. Get all this sorted out BEFORE trying to get your site spidered.

Put your "site map" on the Home Page as "spider food". It doesn't matter what it looks like just do it. When you are sure GOOGLE has spidered your site you can move it. GOOGLE will not find pages via your Javascript menu. Whoever advised you to do that should be sacked.

ONLY AFTER YOU HAVE DONE ALL THE ABOVE.......... then get two high-quality links. (ie Sites with a high Google Rank) That's all you need. The GOOGLE spider will find you and spider your pages from them and the "site map". GOOGLE really does like finding sites and pages on its own! These two links should be non-reciprocal until GOOGLE has spidered you (ie they link to you but you mustn't link to them). Don't ask - just do it! Persuade these two sites to let you use some link wording of your choice - which will obviously consist of your absolutely top KEYWORDS. The Theatre and WODC will do nicely as the only two sites you need. BBC OXFORD would be even better.

Once GOOGLE has spidered, you go on probation. Read all about the SANDBOX. Don't panic. You will spend a year without much of a rating but there's not much you can do. Getting high-quality links is the strategy (BBC, This is Oxfordshire etc). But don't go for low-quality quantity. That will get you penalised - because GOOGLE will know what you are up to.

There is just one thing that would really help you during the first few months. That is to get a link from the site which GOOGLE has decided is the authoritative reference site for the keyword phrase CHIPPING NORTON. Guess who that is. Its the site you are planning to replace as the "site of first choice". That awful "Allcock site". Not much chance there then. You're on your own now Rog - but we will be watching you. Its our money you're spending.
You can see the visitor statistics for chippingnorton.net at any time

View Site Stats
If asked for password type chippy in both boxes
.
Hopefully the same information will soon be available to local taxpayers for the Partnership website. But I bet what actually happens is that next week they withdraw even the simple visitor counter and say its not accurate. In the usual WODC fashion - bad news is suppressed. I feel a Freedom of Information request coming on!
NEW ON THE PARTNERSHIP WEBSITE!!
Spotted and reported in our Forum by Miskersation on Sunday morning
Corrected by the Partnership webmaster on Sunday afternoon.