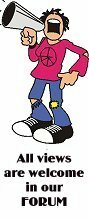 GO TO

TOWN COUNCILLORS
names and addresses

TOWN COUNCIL
WEBSITE
(archive)



LOCAL
CHIPPY NEWS
IS NOW HERE




All phone numbers on this site are code unless shown otherwise.

OTHER CHIPPY WEB SITES

Comments, Ideas,
Criticisms, Articles


Finding us
A "secret" road
Description
Map of Chippy
Stay in Chippy
Stay nearby
Holiday Cottages
Things to see
Chippy's Pubs
Pubs Nearby
Restaurants
Some History

LOCAL
NEWS PAGE



LOCAL WEATHER
STATION


TOWN INFO
Census Info

BUS & RAIL

CLUBS & SOCIETIES


BUSINESS DIRECTORY

OUR MP


LOCATIONS
DRINKING/EATING

Visit the
Theatre Website


CATCH UP WITH
PREVIOUS
ARTICLES
Playbus celebrates surprise Lottery windfall

AN UNEXPECTED windfall means hundreds of disabled children and adults will soon benefit from a new 140,000 sensory bus just a month after their dreams were dashed. Four weeks ago bosses of the Oxfordshire Playbus thought hopes of a new vehicle had crashed when they lost a public vote for 50,000 after being featured on ITVs Peoples Millions show.
'It came completely out of the blue when they phoned us to say it was their 15th birthday and we were one of 15 projects to get money' Playbus manager Tym Soper

But their plans are back on track after the Big Lottery Fund stepped in to give them the final 50,000 they needed, as part of the National Lotterys 15th anniversary celebrations. The Playbus projects 30-year-old single-decker sensory bus broke down more than a year ago and is beyond repair, leaving dozens of severely disabled children unable to benefit. The project can now buy a new lorry and convert it into a sensory space with fibre-optic and UV lights. It should be on the road by April. Playbus manager Tym Soper of Chipping Norton (seen celebrating on the left) said: We were devastated after the vote, and full of doom and gloom about the possibility of getting a new bus. It came completely out of the blue when they phoned us to say it was their 15th birthday and we were one of 15 projects to get money. Four hundred disabled children and adults in Oxfordshire every year enjoyed using our old sensory bus. This award has enabled us to give birth to a new era of sensory support in the county.
Playbus bosses decided to buy a lorry instead of a coach so that if the vehicle suffers expensive mechanical failures in future, the sensory equipment can just be hooked up to another cab. Mr Soper said they would now investigate the latest technology in sensory vehicles to ensure the lorry was equipped with the best gadgets their money could buy. It will continue to feature old favourites such as a dark room, bubble tube and a room where lights change in response to movement from heads, fingers or eyelids. Among the groups set to benefit from the new vehicle are young children with disabilites, teenagers with behavioural problems and adults with Alzheimers and dementia.
Alison Rowe, the Big Lottery Funds head for the South East, said: I am delighted Oxfordshire Playbus has been selected to receive one of our awards marking 15 years of Lottery support for good causes. The project has worked really hard to ensure wide-ranging support and involvement of the whole community and is a perfect example of how lottery money has been making a huge difference to communities since 1994.