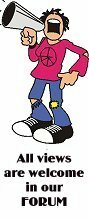 GO TO

TOWN COUNCILLORS
names and addresses

TOWN COUNCIL
WEBSITE
(archive)



LOCAL
CHIPPY NEWS
IS NOW HERE




All phone numbers on this site are code unless shown otherwise.

OTHER CHIPPY WEB SITES

Comments, Ideas,
Criticisms, Articles


Finding us
A "secret" road
Description
Map of Chippy
Stay in Chippy
Stay nearby
Holiday Cottages
Things to see
Chippy's Pubs
Pubs Nearby
Restaurants
Some History

LOCAL
NEWS PAGE



LOCAL WEATHER
STATION


TOWN INFO
Census Info

BUS & RAIL

CLUBS & SOCIETIES


BUSINESS DIRECTORY

OUR MP


LOCATIONS
DRINKING/EATING

Visit the
Theatre Website


CATCH UP WITH
PREVIOUS
ARTICLES
'ALLO 'ALLO 'ALLO
CHEQUERS "NABBED" AGAIN


A test purchasing operation in West Oxfordshire has produced mixed results with a number of premises being caught serving alcohol to under 18s. The operation on Friday 4 April saw 14- and 15-year-old teenage volunteers, accompanied by undercover licensing officers, enter licensed premises and off licences and attempt to buy alcohol. A total of nine businesses were checked in Chipping Norton, Burford and Witney and five failed the test by making a sale to the volunteers. In Oxfordshire those premises that have failed on two occasions are named: two premises served alcohol to under-aged volunteers on Friday after failing on previous test purchasing operations. They were the Chequers in Chipping Norton, which previous failed in May 2007, and the Cotswold Arms in Burford, which failed in September 2007. Two other pubs in Chipping Norton and a pub in Witney also served alcohol to the volunteers, but this was the first time this had occurred and so they will not be named at this time. On each occasion, the member of staff who served them was issued with an 80 fixed penalty notice at the point of sale, and the manager or licensee informed of the sale.

Chief Inspector Dennis Evernden (right), police commander for West Oxfordshire said: These results are disappointing, especially those from Chipping Norton where all three pubs we tested were caught out serving alcohol to under 18s. This is not acceptable, especially with the ongoing problems we have with certain youths in our market towns indulging in criminal damage and anti-social behaviour. We will work with those premises that have failed for the first time to make sure their staff are trained correctly and the right processes are in place. For those who have failed again, this is a final warning for the Chequers and the Cotswold Arms.
Tony Cope, police licensing officer for Oxfordshire said: If a licensed premise fails these operations three times, then we consider reviewing their licence and it can be revoked. We will be meeting with officials from West Oxfordshire District Council to discuss what actions, if any, will be taken with the Chequers and the Cotswold Arms. We would also like to congratulate the Texaco Garage in Chipping Norton, the Londis shop in Chipping Norton, Cotwsold Stores in Chipping Norton and the Royal Oak in Burford, all of which did not sell alcohol to our volunteers.
PCSOs to be sent to urgent antisocial behaviour
Oxfordshire's Police Community Support Officers (PCSOs) are to be allowed to be dispatched to deal with low-level emergencies, previously dealt with by regular policemen. The Police Federation, which represents rank-and-file officers, has pledged to monitor the changes to ensure PCSOs are not sent to violent or confrontational emergencies.

Thames Valley's Assistant Chief Constable Nick Gargan said changes to the call dispatch system would not see PCSOs answering emergencies which needed a police officer. Instead, they would be dispatched to low-level antisocial behaviour where violence was not predicted, he said. Mr Gargan added: "We believe it is absolutely vital to maintain the distinction between PCSOs and police officers.Our old policy was not the best because it stopped PCSOs going to sort out local problems such as antisocial behaviour. We don't want to put them in harm's way or to deal with incidents which require a police officer. A PCSO will not be sent to an urgent call of a violent incident, burglary or fight, but they will be sent to urgent antisocial behaviour."

Control centre staff can now send PCSOs to deal with incidents following a risk assessment for potential violence, which will be checked by the duty sergeant. The change in policy frees up regular police officers to deal with more dangerous or emergency incidents, Mr Gargan said. Thames Valley Police Federation chairman Maurice Collins said: "PCSOs are clearly not police officers. They are not trained or equipped like police officers. But the reality is we have them on the streets and it's important they are used effectively."
PCSO takes step up


A POLICE Community Support Officer is looking forward to becoming a fully-fledged police constable. Lucy McDonagh, 25, of Chipping Norton, has been a PCSO in her home town for the past three years. She said: "I want to have more responsibilities. I want to be able to deal with the more dramatic, life-saving side of policing. The role of a constable includes a bit of everything. I will be arresting people, putting files together, and generally will be able to do more than a PCSO does.I wanted to be out on the streets, talking to people face-to-face and being the main point of contact for members of the public who have concerns or fears."

For the past year and a half year, Ms McDonagh has been teaching five new PCSOs the responsibilities of the job. Ms McDonagh will start training as a PC tomorrow. Sgt Rosemary Dilsaver, of Chipping Norton police, said: "Lucy has been an excellent member of the team.I'm very sorry to lose her but I'm sure she will be as good in her new role."
Fires started for a Dare

A teenager who caused 6463 worth of damage after starting two fires for a dare walked free from court. Oxford Crown Court heard Christopher Gregory of Rowell Way set fire to wheelie bins and construction material in the town on October 22nd last year - but the blazes spread and caused structural damage to the town's theatre and a barn.

Recorder Angela Morris handed the 18-year old - who admitted two counts of arson at a previous hearing - an eight month sentence in a Young Offender's Institution suspended for two years. She also ordered that he do 200 hours of unpaid community work and obey a 10pm to 7am curfew for six months.
VANDALS AGAIN!
After numerous complaints in recent months about the state of the playground Eve Coles and the Recreation Committee have been working like mad to try and get things improved. Eve found a fantastically expert and helpful guy who agreed to act as adviser and mentor. Contrary to previous plans to demolish the bridge structure which had become unsafe, he said it could be repaired. He did this at no cost to us and finished the job last week. It was officially inspected and passed fit for use on Friday 6th June. Eve was ever so pleased with the result. On Saturday night some of Chippy's finest burnt it down. Is it worth bothering
Believe it when it happens Sara

Crime victims were last night promised they will soon get a visit from police - every time they ring Thames Valley Police. The force has been criticised in the past for a perceived lack of interest when officers fail to attend scenes of crimes. A pilot scheme in South Oxfordshire has seen the number of victims visited by police officers doubled in the past six months. Earlier this year police were criticised when they failed to turn up as a 44-year-old man was attacked by a gang of 10 yobs in Hertford Street, Oxford, or after 12 cars were broken into in one hour in Abingdon.

Last night Chief Constable Sara Thornton (pictured left) admitted visiting victims might not increase the amount of crimes solved. But she added: "I believe it could be successful if people feel reassured and feel engaged. It might not matter to detection rates but that reason doesn't mean it's a bad thing. Successful policing can be about demonstrating concern and interest not just detection." The scheme is due to be rolled out across Thames Valley by November. Before the pilot, which is also running in two other areas outside Oxfordshire, about 40 per cent of victims were visited by police or community support officers. That has increased to about 80 per cent. Previously police would rarely attend if there was only a very small chance of solving the crime.
Miss Thornton said the scheme had been devised after consultation with members of the public about what sort of police force they wanted. She added: "Last year we spent a lot of time going to people and asking what is important. What we are trying to do is reflect what people think is important."
CRIMINALS WATCH OUT
THE CHIEF CONSTABLE IS ABOUT
Listen while you read 'A policeman's lot is not a happy one'

(Left to right) Mayor Martin Jarrett, Chief Constable Sara Thornton, Cllr Hilary Biles , Police Sergeant Rosemary Dilsaver
Crime disappeared from the streets of Chipping Norton for a few hours this week when the formidable combination of the Chief Constable and our County Councillor ventured out together to meet the townsfolk.
Chief Const

able

Thornton

was visiting

Chippy

to discuss local policing issues after

Hilary

had

dr

awn

her

attention to

some

recent concerns.
Heavy rain along with the presence of two of Oxfordshire's most formidable women together on Horsefair kept the criminals in hiding that morning - so there was not much serious policing required. Instead Sarah and Hilary had a good chat.
Cllr Biles said: " It was a great pleasure to welcome her, discuss policing issues and show her the town." Chief Constable Thornton added: "I had a good discussion with Councillor Biles and listened to her concerns"
Nobody knows what they discussed. Nobody knew the Chief Constable was coming. It was all very hush hush - which was a great pity because there are a lot of concerned people with questions to put to her. Particularly about response times and late night policing on Fridays and Saturdays in the Town Centre. The last Mayor told the Town Council six months ago that she had met the Chief Constable at a Lord Lieutenant's tea party in Christ Church and the Chief Constable had accepted the Mayor's invitation to visit Chippy. We were assured that when she did so councillors would have the opportunity to raise their concerns directly with her. Even the newly appointed Councillor with responsibility for liaison with the Police wasn't asked along to meet her. So just another PR visit and photo opportunity then. Wouldn't it be great if the Chief Constable came back and held a Public Meeting to listen to the town's concerns But since Chief Inspector Evernden has refused to do just that there's not much chance the Chief Constable will.
Still at least she can now put a place to a name and has had the opportunity to inspect the oldest police station in the whole Thames Valley area.
MUSICAL CHAIRS AT THE COP SHOP
DENNIS EVERNDEN IS LEAVING
WELCOME TO JACK MAHLI

The man who introduced 18 Police Community Support Officers to west Oxfordshire and targeted under-age drinking is leaving for a job in Oxford. The area's local police commander since January 2006, Chief Insp Dennis Evernden is to become a senior officer in operations.

At the same time, the city's chief inspector, Jack Malhi, (pictured left) is stepping into his shoes as the new commander out west. The two switch roles on September 1. Mr Evernden summed up his 32-month stint as West Oxfordshire's top cop as "trepidating at first, but the most rewarding in my career to date". He identified getting more officers on the streets as a priority, but budget restraints led him to recuit a "small army" of PCSOs."The PCSOs are doing a great job for us here, gathering information and providing that visible assurance."
Mr Evernden, 48 and married with two grown-up children, joined the force as a 'rookie' in Oxford in 1982, went on to the traffic unit at Cowley and then served as a sergeant in Abingdon and an inspector at the Kidlington HQ and Oxford. In his spare time he likes "messing around at sea" and driving in his open-top MG.
His replacement, Mr Malhi, 53, is also married with two grown-up children and joined the Bedfordshire force in 1982, coming to Oxford 18 months ago. He relaxes on the golf course.
Great news. Police Commander JACK MALHI took over on Sept 1st. The next day there were drug raids in Chippy. That's the kind of Action Plan we like!!
Operation Falcon swoops in Chipping Norton

Police executed two drugs warrants in Chipping Norton last night (2/9), which led to the arrest of four men, one for possession with intent to supply Class A drugs.

The first was carried out in Brassey House, Hailey Avenue, at 8.30pm where two men aged 33 and 29 were arrested for possession of Class A drugs and released on police bail until 14 October. At the second, in Wilkins House, Hailey Avenue, a significant amount of what is believed to be Class A drugs was seized along with drugs paraphernalia.

A 27-year-old man, who attempted to flee the property but was quickly caught by officers, was arrested for possession with intent to supply Class A drugs. He remains in police custody. A 26-year-old man was also arrested for possession of Class A and again released on police bail until 14 October.



West Oxfordshire area commander Ch Insp Jack Malhi

(pictured left)

said: Every town has drugs issues, but we have chosen to target Chipping Norton at this time because of concerns expressed to us by local residents. The neighbourhood team have been receiving very useful information about a small number of people involved in drug-related activity and we are now acting on that.

These warrants are part of an operation in Chipping Norton that will proactively target that activity and it will last for some time. PCs and Police Community Support Officers will be patrolling the town centre and public spaces in the evening and at weekends to disrupt any drug- and alcohol-related disorder. We will also be working with partner agencies to ensure a clean up of these spaces, targeting drug paraphernalia in particular. Residents may notice an increased police presence in Chipping Norton; drug dealers and users certainly will.

If you have any information on drug dealing in Chipping Norton, please contact the neighbourhood team via the Police Enquiry Centre on or via

Operation Falcon is a new way of fighting drug crime. It is a joint project by Thames Valley Police, district councils, health and social services, and other support agencies. It empowers residents to take action against drug crime with police acting on the community intelligence they receive.


Wednesday 3rd September UPDATE

More warrants in Chipping Norton

Police executed two further drugs warrants in Chipping Norton last night (3/9). At 6.30pm, officers entered a property in Fox Close. A 26-year-old man was arrested for warrants for failing to appear at court for driving offences as well as breaching a court order imposed on as part of a sentence for a previous offence. He has been detained for court. At 10.30pm, a further warrant was executed in Cornish Road. Drugs paraphernalia and a small quantity of Class A drugs were recovered and two men were arrested but later released without charge. A third, 18-year-old, man was also arrested; for obstructing police, theft of a pedal cycle and breaching his bail in relation to a common assault charge he is facing. He has also been detained for court. Det Sgt Craig Kirby, West Oxfordshire Priority Crime Team, said: While these second night of warrants did not result in any serious arrests for drugs offences, we still think this was a good nights work with two wanted men detained for court. While the town is one of the safest places to live in the Thames Valley area, Chipping Norton still has its problems and we hope these efforts will go some way to tackling these. We are getting a lot of positive responses for the community to our operation and local people hold the key I am very keen for residents to pass on any information they may have about criminality and we can then act on that. Either contact me or the Chipping Norton neighbourhood team via the Police Enquiry Centre on . If you dont want to talk to police and dont want to leave your name, call the Crimestoppers charity anonymously on 0800 555 111.
Serial arsonist hunted by police

A serial arsonist is believed to be behind half a dozen fires in west Oxfordshire.Six properties in the Kingham area, including a school, a holiday cottage and two hotels, have been targeted since May. Police yesterday would not reveal how the fires started but said the method used was "unusual". Det Insp Kath Lowe said that police were currently working on anonymous information from a caller to the Crimestoppers team but as yet no arrests had been made. She added: "Because of the area and type of fire that we are dealing with we believe that the incidents are linked. No-one has been injured yet, but as time goes on the incidents appear to be getting worse. While the fires are obviously very dangerous and we are concerned, the message is not to panic. What we are trying to do is give people information and let them know what they can do to help us."

The first of the six properties to be attacked were the Cope Cottages, at Bruern, believed to have been set fire to in the early hours of May 11. Later the same morning, shortly after 5am, a large wooden outhouse at Bruern Abbey School, used to store gardening equipment, was burned down. Heating oil tanks in the grounds of the Tollgate Inn at Kingham, were set alight late on July 26.In the early hours of the next day, July 27, the nearby Mill House Hotel in Kingham, suffered a similar fate shortly after midnight. At Redbrick House on the Bruern Estate on August 31, gas cylinders were deliberately placed under the diesel heating oil tanks and set alight. And in another attack, believed to have happened between August 30 and September 2, a ticket booth was burned to the ground at Chastelton House, near Moreton-in-the Marsh.

Claire Holman, a receptionist at the Mill House Hotel, was on duty when four 1,250 litre drums were set on fire in the grounds.She said: "We could see the flames from the lounge. It wreaked absolute havoc. Two of the hotel guests' cars were burned - one was completely melted and the front of the other one was almost as bad. I could see the fire boiling up over the wall that surrounds the oil tank and it completely savaged a tree right next to it.If the wind had been blowing in the opposite direction, that would have been it for the hotel."

Police are leafleting homes and businesses in the Kingham and Bruern area with advice on how to safeguard properties from potential attack. Graham Mitchell, of Witney Fire Station, urged people to decide on a fire escape plan and make sure every floor had a working smoke alarm.
Operation Falcon continues

As part of the ongoing anti-drugs operation in Chipping Norton, officers this morning (10th September) executed a further warrant in the town. At 7.55am, they entered a property in Cornish Road and arrested a 45-year-old man for failure to comply with a drugs testing assessment.. He is currently in custody.
Yesterday, they also undertook an ANPR (Automated Number Plate Recognition) operation in the area. The ANPR camera was set up on the A44 just north of Enstone to target drivers heading northbound towards Chipping Norton. As a result, a 21-year-old man and 20-year-old woman were stopped and arrested for possession of Class A drugs. The car they were in was seized, and the man was also arrested for driving without insurance and whilst disqualified. He was bailed until 1 October and she was cautioned for obstructing police.
Det Sgt Craig Kirby, who is leading the operation, said: Following the warrants last week, the use of ANPR is the latest part of our high profile operation in Chipping Norton. We were using it to disrupt the flow of any drugs into the town, but like the warrants we have so far executed it has also helped detect other crimes and arrest wanted people. Trading Standards officers joined us and were on the lookout for any potential rogue traders passing through the area.
Also as part of the high visibility operation, last Saturday night (30th August) police licensing officers visited licensed premises including all pubs around the town. They spoke with licensees and managers, examining their conditions in detail and looking for any violations. All pubs were also swabbed for the presence of Class A drugs in the toilets and only two brought back a positive result. Licensing officer Alex Bloomfield said: Generally, everything was fine and we were pleased with the co-operative attitude of most of the people we dealt with. We are liaising with the licensees of the two places that got positive drugs tests, but overall this was the best set of results we have had from any of our tests in Oxfordshire in recent months. However, we did have a concern with the number of people who were being allowed to drink outside the pubs on the street on what was a warm evening. There were large groups drinking off the licensed premises and in one case actually on the road. These situations can lead to anti-social behaviour and a nuisance to neighbours, and drinking in the road can easily lead to someone getting hurt. We will be following this up with those licensees who did not move their patrons inside when asked to.
If you have any information on drug dealing in Chipping Norton, please contact Det Sgt Kirby or Chipping Norton neighbourhood team via the Police Enquiry Centre on or via
Knife-point robbery in Chippy Town Centre
Police are appealing for witnesses after a robbery was committed at knifepoint in Chipping Norton yesterday (December 1st). At around 8.55am, after visiting a cash point in the High Street, an 18-year-old man was returning to his car in Albion Street car park. He was approached by a man who produced a penknife and demanded money. He then took 40 from the mans pocket. The robber is black, 6ft and was wearing dark clothing.
PC Samantha Hunter from Chipping Norton police station said: It is very rare for a crime of this nature to take place in Chipping Norton and we are treating it very seriously. It occurred at a busy time of day and we are hoping someone may have witnessed something. We are investigating whether the man was followed from the cash point to his car, so if you saw a man of this description acting suspiciously in either the High Street or Albion Street car park, please contact us. PC Hunter can be contacted via the Police Enquiry Centre on .
If you dont want to talk to police and dont want to leave your name, call the Crimestoppers charity anonymously on 0800 555 111.
Can you believe this story

A SAT Nav system was stolen from an ambulance in Chipping Norton. Offenders smashed a window of the vehicle, parked in Fox Close, and stole the TOM TOM navigation system between 6.30pm and 6.45pm on Thursday
15th January
. They were white, aged between 14 and 15 years old and wearing dark hooded tops and tracksuit bottoms. PC Matthew Gorman, investigating, said: "The two boys were seen running away from the ambulance. The ambulance was forced out of action as a result of this mindless act which could have potentially put somebody's life at risk."
Anyone with information should contact PC Gorman on or Crimestoppers anonymously on 0800 555 111.
Thieves steal 20,000 from Harpers
Police are appealing for witnesses following a burglary in High Street, Chipping Norton, on Wednesday (28

th January

). At around 2.30pm, two men walked into Harpers Home and Garden, went into the cash office and stole 21,000 in cash from the safe.

The offenders are white; one is aged in his mid twenties, around 5ft 10ins, slim to medium build. He was wearing a dark woolly hat with a yellow and cream zigzag trim, jeans and a dark coloured fleece jacket.The other is aged in his early to mid twenties, 6ft 3ins, stocky, with short mousey, blond hair. He wore a dark woolly fleece top with a large pocket on the front, dark jeans and white trainers that looked brand new with K-Swiss on the side. He has a round chubby face and walked with a distinctive limp.

PC Tracy Frazer, leading the investigation, said: I appeal to anyone who was Chipping Norton on Wednesday and saw two men of these descriptions to contact police.As they made off with the cash they dropped 3,000, which has been recovered. Anyone with information that could assist police enquiries is urged to contact PC Frazer via Thames Valley Police Enquiry Centre on . If you dont want to speak to police and dont want to leave your name contact the Crimestoppers charity on 0800 555 111.
They didn't need Inspector Morse for this one!
Published Date: 11 February 2009

THIEVES who broke into a veterinary hospital were caught by police officers who followed their footprints in the snow. At about 4.48am yesterday (Tuesday) police were called to the Chipping Norton Veterinary Hospital in Albion Street where a burglary was in progress. On arrival, officers followed footprints in the snow to a nearby property where three men were arrested. A fourth man was later arrested following further invest
i
gations.
Thames Valley Police spokesman David Paull said: "Officers attended the scene and were able to trace the offenders due to marks that had been left in the snow. Three men were arrested in property on suspicion of burglary. Using further intelligence a fourth man was arrested."
A safe had been stolen from the veterinary hospital. During the same evening burglaries had also taken place at the Co-op and Flowers Etc, which police are linking with the veterinary hospital theft. A 28-year-old man and an 18-year-old man have been released on bail until March 10.A 19-year-old man has been released on bail until March 12 while a 46-year-old man has been released without charge.
Anyone with information about the burglaries should contact Thames Valley Police on or Crimestoppers anonymously on 0800 .

Thames Valley have just published the latest crime figures by neighbourhood which show a remarkable drop in recorded crime in the Chipping Norton area.
Can we believe the figures


Chipping Norton only

Sep-Nov 07

Sep-Nov 08

Difference

ALL CRIME

177

130

-47

BURGLARY

26

20

-6

ROBBERY

0

0

VEHICLE CRIME

12

11

-1

VIOLENCE AGAINST PERSON

34

28

-6

Is this "Pubwatch" working where Chippy is trying hard
NUMBER OF DRINKERS BANNED by "PUBWATCH"

Abingdon - 30
Chipping Norton - 25
Witney - 15
Banbury - 12
Thame - 8
Henley - 8
Bicester - 6
Oxford - 2

Well done the Chippy Landlords!
Now we know what those cameras outside
the cop shop are all about!

The Oxford Mail has learned police and the county council entered into a verbal agreement last year allowing them to put up as many of the cameras as they want without planning permission or public consultation.

Tens of thousands of drivers are being secretly followed by a network of CCTV cameras on Oxfordshire's roads. But you are not allowed to know where they are.Police have 31 fixed Automatic Number Plate Recognition (ANPR) cameras, which collect data on 45,000 cars every week. Meanwhile, Oxfordshire County Council has 25 ANPR cameras, to track cars' journeys. The lenses are trained on the roads to gather information on thousands of drivers and create a map of where they go. Both the council and police have refused to reveal where their camera sites are and will not even reveal what they look like.

However, the Oxford Mail has spotted ANPR cameras in London Road, Headington, and on the Oxford southern bypass at Heyford Hill. The secrecy about the cameras has been criticised by the AA, as well as civil liberties groups. But Det Supt Richard List, of Thames Valley Police, said: "For operational reasons, we're unwilling to reveal the number of ANPR sites in Oxfordshire. Placing this information in the public domain may have a negative impact on our ability to reduce crime and detect criminal offences. ANPR is a rapidly developing area of policing and it's important that operational sensitivities are protected. This is to the benefit of both ourselves and the local community."

Police authority paperwork shows there are 31 police ANPR cameras, with ANPR access to 27 further CCTV cameras, and a planned network of 66 cameras by the end of the year. The Oxford Mail has learned police and the county council entered into a verbal agreement last year allowing them to put up as many of the cameras as they want without planning permission or public consultation. About 1.9 million cars are read by the police cameras every week and police expect that number to grow.

Supt Mick Doyle, the head of roads policing in the Thames Valley, said: "Static cameras are used primarily as an intelligence-gathering tool. When a high-level crime is detected on a camera it is acted upon immediately. But vehicles which come into the low-level category (minor driving offences) are logged and the information we gather on them is used to build up a picture of how the vehicle is being used. This can then be used at a later date to prosecute motorists driving illegally."

The county council's Cabinet member for transport, Ian Hudspeth, said he believed the public should know the camera sites. But council spokesman Paul Smith said it would not release the information, because the public could then identify the secret police cameras. Mr Hudspeth said: "We track the number plate, not the driver. We do not want to find out what you are doing as an individual, but where the car is going. We will certainly not share the information with anyone else. We simply want to see when the journeys start and finish. We do not want personal information. An encryption on the camera (to prevent abuse) shows we're not interested in who's driving, but where it's going to and from."

A spokesman for the Association of Chief Police Officers said data on drivers was kept for two years and shared with the Home Office, Department for Transport and the DVLA. Only authorised police officers are allowed to check the data, the spokesman added.