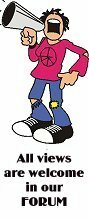 GO TO

TOWN COUNCILLORS
names and addresses

TOWN COUNCIL
WEBSITE
(archive)



LOCAL
CHIPPY NEWS
IS NOW HERE




All phone numbers on this site are code unless shown otherwise.

OTHER CHIPPY WEB SITES

Comments, Ideas,
Criticisms, Articles


Finding us
A "secret" road
Description
Map of Chippy
Stay in Chippy
Stay nearby
Holiday Cottages
Things to see
Chippy's Pubs
Pubs Nearby
Restaurants
Some History

LOCAL
NEWS PAGE



LOCAL WEATHER
STATION


TOWN INFO
Census Info

BUS & RAIL

CLUBS & SOCIETIES


BUSINESS DIRECTORY

OUR MP


LOCATIONS
DRINKING/EATING

Visit the
Theatre Website


CATCH UP WITH
PREVIOUS
ARTICLES
Police promise: More high-profile policing in areas where young people gather at night

Police, youth workers and community safety officers have come together to tackle the problem of "mindless and stupid" youth crime, which is plaguing

W

est Oxfordshire. Vandalism - most of it committed by young people high on drink or drugs - accounted for more than 40 per cent of reported crime in the district last year. Concerns over groups of youths has also been identified as a major concern among intimidated householders.

But a new approach by police and those working with young people is tackling the problem head on. This week, west Oxfordshire's most senior policeman, Chief Inspector Dennis Evernden, unveiled a set of measures designed to make neighbourhoods nicer places to live. The multi-pronged approach will see: More high-profile policing in areas where young people gather at night. Covert monitoring of rowdy behaviour Letters being sent to parents of young people seen drinking, swearing, harassing passers-by or damaging property.

Mr Evernden, area commander for west Oxfordshire, said: "One thing we are doing to reduce the fear of crime is tackling antisocial behaviour. The vast majority of it is spontaneous and alcohol-related. It is totally mindless and stupid. This is what is causing people most concern. People are going to bed worried about whether their wing mirrors are going to be broken off again."

At the heart of the initiative is Witney's Base 33 youth centre, the home of the Witney Ecumenical Youth Project, and the venue chosen by Witney MP David Cameron to unveil his own vision of social responsibility earlier this year. The centre, which also works with those excluded or at risk of exclusion from school, has been given 15,000 from the Community Safety Partnership to expand its work. This includes increasing outreach sessions, in which youth workers meet groups of young people in streets and parks at night. These will be stepped up in Witney, and extended to Carterton and Chipping Norton. It will also allow the centre to hold more social events - including alcohol-free 'dry' club nights, sports activities, and football matches. Youth worker Laura Jones said: "This money is very important and will allow us to continue with our successful projects and set up new ones." Pc Chris Skae, youth issues officer for west Oxfordshire, said: "The vast majority of young people are great. There are only a few that come to our attention, and a lot of that is down to thoughtlessness and not being aware of the consequences of what they are doing. We are working in partnership to make a difference - and making our neighbourhoods nicer places to live."
Police Community Support Officer Drive
Leads to Increasing Concern out in the Villages
By

Mr Evernden said that PCSOs will carry radios to get immediate contact, summoning a constable for more serious incidents and if arrests are needed. They will be on foot, and in some cases on bikes. Already an arrangement has been made at Stonesfield to provide a base at the village hall where a cycle can be stored.


CONCERN is building over the level of policing that West Oxfordshire will get with the move to replace dedicated beat constables with a wave of new community support officers. A total of 20 PCSOs will be allotted to the towns and villages by the end of this year under a scheme announced in April by the district's top policeman Chief Insp Dennis Evernden. But already there are fears that they do not have the same powers of arrest, and will not be able to deal directly with even low-level crime, like vandalism and minor criminal damage. These problems have surfaced in Bampton, which recently lost its long-serving local beat PC Steve Patrick.
Jackie Allinson, parish council chairman, told the Gazette last week: "We are getting one PCSO, some time in the middle of June, is what I'm told.There's a degree of disquiet, but the fact is it is a fait accompli, and we have to do with what we have. We have no dedicated beat officer, like we had with Steve. He lived in Bampton, and everybody knew him. The highest type of crime we have here is minor type of vandalism, but I hope that when we get the PCSO, we will have a higher day-to-day profile. There's nothing we can do to change it, it's a new system brought in, and we'll have to see what happens."
Another parish councillor, Rob Smith, said: "PCSOs do not have powers of arrest. Some are not happy with it. I am not happy. We are supposed to be a low-crime area, but this is an invitation to burglars to come here as there is no police officer on the scene." Already 15 of the PCSOs have been allotted patches. The district also has 69 constables, but only seven of them are to have responsibility for specific communities and neighbourhoods. Chief Insp Evernden urged people to give the new system a chance to prove itself. He said: "We are committed to reducing disorder with more officer presence. But that doesn't mean a police officer. It is true PCSOs are not warrant officers with the powers of arrest. Those we do have will go to the places they are needed. The PCSO does not need a warrant card. It is his or her presence on the street that is needed to give people the feeling they are safe, and there will be more of that. Their presence is a deterrent."
Mr Evernden said that PCSOs will carry radios to get immediate contact, summoning a constable for more serious incidents and if arrests are needed. They will be on foot, and in some cases on bikes. Already an arrangement has been made at Stonesfield to provide a base at the village hall where a cycle can be stored. He added: "I often hear about a so-called time when there was a copper on every street. It's a load of rubbish. But with this new system, people will find there is someone in a uniform on their streets more often than before."
Don Rouse, who was awarded an MBE for his services to the Bampton community, said: "I have not seen a policeman in the village since April 30. We are paying more as part of our council tax to the police, and getting less. The village police station went many years ago, but Steve would go regularly to the schools and build up a rapport with the youngsters. When there was trouble, he could usually put his finger on it instantly. Steve was with us for about 20 years, but now he's gone, and we are dependent on a PCSO. If there is a fracas in Bampton, or any other village for that matter, the PCSOs will not be able to arrest. They would have to phone up and wait for someone to come out."
Asbo for Cornish Rd 'neighbour from hell'

A CHIPPING Norton man who has made his neighbours lives hell by playing loud music in the early hours and shouting abuse at them is now subject to an interim ASBO. Banbury Magistrates have imposed the order on Stephen O'Leary, aged 47, who lives in Cornish Road. It came after six months of evidence gathering by West Oxfordshire Community Safety Partnership, working closely with West Oxfordshire District Council and Thames Valley Police.

The court heard how O'Leary had subjected his neighbours in Cornish Road to continuous harassment, abuse and threats of physical violence. He has also been banned from using all Stagecoach transport following his threatening behaviour towards passengers and drivers. The ASBO conditions state he must: not play music so as to be audible outside 44 Cornish Road, Chipping Norton not make any noise that causes distress, harassment or alarm to any resident in the road not be drunk in a public place not make threats to anyone.

PC Simon Towers, anti-social behaviour manager for the partnership, said: "We are careful not to seek an ASBO unless the individual's behaviour left us with no other recourse. The behaviour of O'Leary is almost entirely due to his abuse of alcohol and we have sought this ASBO to protect his neighbours and other residents in Chipping Norton. This type of anti-social behaviour destroys the lives of local people and damages communities. He moved to Chipping Norton from Oxford where magistrates there had imposed an ASBO on him. He is currently facing eviction from his flat in action being taken by Cottsway Housing."

Cllr Jill Dunsmore, cabinet member for communities at West Oxfordshire District Council, said: "O'Leary has previously refused to engage in any opportunity offered to him to improve his behaviour and we will not stand by and let this continue."
West Oxfordshire youths 'run riot'.

Police say underage drinking is continuing to plague west Oxfordshire as youths 'run riot'. A monthly update from the district's Neighbourhood Management teams is filled with reports about youths causing problems after drinking alcohol - prompting the area's police commander Chief Insp Dennis Evernden (left) to urge parents to take responsibility for their children. He said: "The problem of youths, alcohol, fighting and the like cannot be overcome until they start to realise that the police are not substitute parents. When we are criticised for not arriving at incidents of assault or road traffic accidents within the expected time frame, it is because we are often dealing with youths who think it is the norm to run riot, antagonise residents and damage property, and who are out on the streets until the early hours."

The June reports from all five of west Oxfordshire's Neighbourhood Management team areas, around Witney, Carterton, Chipping Norton and Charlbury, Woodstock and Eynsham, mention vandalism and fights connected to young boozers. In Witney, neighbourhood specialist officer PC Duncan Johnson said PCSOs made several seizures of alcohol and tobacco from underage youths last month. He added: "Any youth found in possession can expect a letter to be sent to their parents or guardians informing them of their involvement." Police and the county council are also cracking down on under-age sales of alcohol.

Pubs, clubs and off-licences are being targeted in test purchases and, in the latest count, out of 67 premises visited, 11 were found to have sold to underage customers.
POLICEMEN LOOKING YOUNGER & YOUNGER

Two 16-year-olds have been recruited by

Thames Valley

police force to work as community support officers (PCSOs).

It means the teenagers could be given powers to guard crime scenes, issue penalty notices or detain suspects until police officers arrive. They will also be allowed to confiscate alcohol consumed in public despite being too young to drink and can direct traffic even though they cannot drive. They are undergoing training for their new roles, said Thames Valley Police.

"I can confirm that we have two 16-year-old recruits. This is well within the regulations set out for PCSOs. These two young people have passed all the assessments and tests that PCSOs are required to undertake, and are now undergoing their training. They reflect the community in which they serve, that includes all ages, genders and races."

Unlike the police force, which has a minimum age requirement of 18, there is no age limit for PCSOs. They are classed as civilians but unlike special constables the role is paid, although they do not have the same powers as regular police officers. The government introduced community support officers five years ago to tackle low level crime and anti-social behaviour. They have been criticised as a way of policing on the cheap.
Community Support Officers solve crimes in other places - but apparently not in Oxfordshire!

Oxfordshire's senior policeman defended the county's team of Police Community Support Officers, who have not been credited with solving a single crime. Last week, the Oxford Mail revealed figures showing the 121 PCSOs in the county achieved a zero detection rate compared to counterparts in other areas of the country. Chief Supt Shaun Morley hit out at the claims, saying the PCSOs do not investigate crime but have been successful in deterring criminals. He said: "PCSOs contribute significantly to crime detection through their community work. PCSOs do not have the power of arrest, so it follows that arrests they have instigated are attributed to the arresting officer. "I'm extremely proud of the work that my PCSOs have done across Oxfordshire. Their community work is invaluable and cannot be quantified in crime detection figures. As with all things in policing, change is frequently looked upon with scepticism. PCSOs play an important role in policing and their full potential has not been realised as yet. I'm certain that their value will be recognised as time goes on."

Since the community police have been on the streets in Oxford they have issued 742 intelligence reports and stopped 72 people in the street who aroused suspicion.In Cherwell and West Oxfordshire regions the community officers have submitted a total of 431 intelligence reports and carried out 72 'stop and accounts' - where suspects are forced to identify themselves. Ben Simpson, Thames Valley Police Authority's lead member for police performance, said: "It should be clear that the role of a PCSO is not designed to detect crime but to reduce crime and the fear of it."

But in other forces around the country PCSOs have been credited with crime detections. In the past 12 months, Leicestershire's PCSOs solved six crimes, Northamptonshire's community officers closed the book on 20 crimes and in North Wales they solved 82. While in Humberside the PCSOs solved 128 crimes and in Hertfordshire it was 133. Jon Henley
BURGLARY IN DUNSTAN AVENUE

An elderly man from Chipping Norton was burgled by men posing as water board officials. Police are warning people to be on their guard after the distraction burglary, which happened at around 3.30pm on Monday, September 3, in Dunstan Avenue. A man knocked on the door of the house and spoke to the elderly man who lived here. But the occupant could not understand what was being said so he said 'no' and shut the door.

The man returned ten minutes later claiming to be from the water board - which no longer exists - and needed to run the taps, and was allowed into the house before eventually leaving. It later transpired 250 was taken from his bedroom by an unseen second person. The distraction burglar is described as white, in his 20s and was wearing light-coloured trousers and a shirt. Pc Claire Sadler said: "There is no reason for a stranger ever to come into your home. "All agencies or utility companies should make an appointment and also use a password system. It is also important to know that there is no such thing as the 'water board'." Anyone with information is asked to contact police on
Police hunt firebugs after West Street arson blaze
By

Police are hunting arsonists thought to behind a "life-threatening" fire at a block of flats which left residents trapped inside smoke-filled corridors. Residents were unable to escape after they discovered the fire in the entrance hall to flats above the Banner Electrical Store in West Street, Chipping Norton, at around midnight on Friday. Three people were rescued by fire crews with firefighters entering the building wearing breathing apparatus. Some residents suffered smoke inhalation and were treated at the scene by ambulance staff. Only five of the 11 flats, which are due to be refurbished, are currently occupied.

Tony Legge, who has lived in the flat complex for ten years, was asleep with his girlfriend when the smell of smoke woke him up at 12.30pm. The 39-year-old, said: "All the corridors were full of smoke we could hardly see. I had to calm my girlfriend down because she was quite upset. But we managed to get out. The firemen were already there when I woke up. It was lucky it did not start on our side in the electrical shop because that would have been a lot worse. We've never had anything like this before. Its going to take weeks for the smell of smoke to clear."

Station Manager Chris Wilson, from Oxfordshire Fire and Rescue Service, said: "This was a life threatening incident. We are ruling out accidental causes and the Police are looking into this fire as arson. "I cannot stress how close a call this was and anyone with any information should contact their local police station." If you have any information call Thames Valley Police on 555 111 or Crimestoppers anonymously on 0800 555 111.
ANOTHER ELDERLY PERSON ROBBED.
THESE CROOKS ARE DESPICABLE
Our Hailey Road correspondent writes: A
n elderly resident in Hailey Road was
robbed
early yesterday evening
(Tuesday 11th September)
- for the second time in 3 weeks. Her handbag with all her cards and pursewere taken
while
she had popped out.
When she discovered the robbery
she
ran
outside screaming at the top of her voiceA neighbourcalled the police and they got there very quickly (10 minutes)
M
any vulnerable and elderly people still do not ask for identification from
men
calling as workm
e
n
from
Cottsway Housing, gas, water, electric
-
no matter how much it is hammered home.
We all need to keep trying to get the message across. If you are in contact with an elderly person warn them always to ask for identification.
Another neighbour said she had seen a white van near this elderly lady's home the first time she was robbed and a white van was there when it happened again last night. There was pale blue lettering on the white van. The neighbour has told us what the lettering said. Very very unusual. We googled the wordsand found the only firm in the world with that name. A gutter clearance company from Northampton! If they were in Hailey Rd on Tuesday perhaps they saw something No doubt the police will ask them.


AN ELDERLY woman had her handbag stolen after being conned by someone posing as a repairman. The man claimed to be visiting the proper
t
y in Hailey Road in Chipping Norton in order to fix the 74-year-olds door. Police believe another man stole entered the building and stole her handbag while she was distracted. A white van, with ladders on the roof and writing on the side, was seen nearby. PC Claire Sadler, of Witney Police said: "There is no reason for a stranger ever to come into your home. "All agencies or utility companies should make an appointment and also use a password system. "
BOY RACERS WARNED OFF

THREE young drivers in Chipping Norton have been put "on notice" by police following drag racing stunts around residential streets on the west side of the town. They have been warned they could have their cars confiscated if they don't hit the brakes. The youngsters have been racing up and down the residential roads, flying over speed bumps, and playing loud music on their car stereos late at night. Furious residents have been protesting about their antics, which have been going on for the past month. Neighbourhood specialist officer PC Colin James said: "Three local drivers have been given notices for using their vehicles in this manner. This means that, should they continue to use their cars in this way, the vehicles will be seized and can be destroyed. "Anti-social behaviour is not restricted to vehicles however, and over the school holiday period there were a number of calls about groups of youths. We have started a new approach and, as well as dealing with any offences uncovered, we have started sending letters to parents informing them of what has been happening. We hope that this reinforces the message that anti-social behaviour will not be tolerated in Chipping Norton."
THE DAY THINGS BOILED OVER
Saturday 15th September 2007: It was an absolutely disastrous night last night for the town which has left many people in a state of shock. Late on Friday evening there was a smashed shop window in the Market Square and a fight involving at least six young men outside Somerfields which left one badly injured by either glass or a knife and taken off to hospital. There then seems to be have been some kind of minor riot on The Common - one resident nearby says there were at least 100 noisy young people down there making a racket. But worst of all - tragically this morning a teenage boy was found hanged on the toddlers swings in the playground. He appears to have taken his own life. No names or details have been "officially" issued. People in the town are having great trouble making sense of it all. There is an overwhelming sense of sympathy for the parents of the dead boy and a reluctance to make their terrible ordeal any worse than it must already be. There are naturally questions about whether the special rowdy atmosphere of the Mop fair may have contributed to any of these events. There is concern about whether there was an adequate Police presence in the Town Centre last night. There is a strong hope that things will be more peaceful this evening. Can we appeal to everyone visiting the town centre tonight to help keep things cool.
DAVID CAMERON TO MEET LOCAL
POLICE CHIEF ON FRIDAY
A regular contributor to our Forum has become very worried about the recent spate of burglaries, vandalism and arson and the apparent lack of a police presence in Chippy at night. He wrote to David Cameron and received the following reply....
David has asked me to thank you very much for your succinct and considered email concerning policing in Chipping Norton. It so happens that David is meeting with Chief Inspector Dennis Evernden of the Cherwell & West Oxfordshire LPA on Friday afternoon to talk about local policing issues and he has asked me to put this on the agenda for discussion.
With kind regards,
Caroline
Mrs Caroline Balcon Assistant to Rt Hon David Cameron
So if you want to get your word in why not send David an e-mail before Friday:
Give your full name and postcode
Police boss apologises to Chipping Norton

THE Area Commander for Chipping Norton has apologised to residents for a perceived lack of policing on the streets during the town's fair. In a letter, copied to the Banbury Guardian, LPA Commander Dennis Evernden of Thames Valley Police said he was sorry that the level of policing during the event from September 14-16 did not meet expectations.
The letter said: "I must apologise for failing to meet the expectation for increased policing during the operating times of the fair. I did supply some resource but it clearly was not enough to reassure people. I do have concerns about an event that appears so inherently dangerous in people's minds that attendance of the police in numbers is the only acceptable requirement for them to attend themselves."
The letter also outlined all the reported criminal activity in Chipping Norton over the three day period which Cmdr Evernden said should be

shared 'as widely as possible' among people so they know the true extent of the problems dealt with by officers. View the letter by clicking here.
Two sought in arson inquiry
By

Two people seen in a pub car park near a barn which was attacked by arsonists are being sought by police. About 148,000 of damage was caused in the blaze at Churchill Farm, Kingham Road in Churchill near Chipping Norton shortly before midnight last Wednesday. Detectives this morning made an appeal for a man and a woman to come forward.

Dc Kevin Middlecote, of West Oxfordshire CID, said: "We are unaware of anyone who may have seen the incident, so if you did, please come forward. We are also very keen to speak to two people seen in the car park of the nearby Chequers pub in Churchill shortly before the fire started." A woman was seen sitting in the passenger of seat of a red, two-door Metro at around 11.15pm. She is white, in her late teens or early 20s, with straight, shoulder-length blonde hair, and a thin face. There was also a man in the car park described as white, about 6ft, thin build, and wearing a cream or white hooded top with the hood up over a peaked cap. Police do not know if they were together. Dc Middlecote added: "If you were one of these people, please come forward so we can rule you out of our enquiries."

Anyone with information should contact police on or anonymously to Crimestoppers on 0800 555 111.
61 Crimes in Chippy in September
Blimey - even worse than we thought!

MORE than 60 crimes were reported in Chipping Norton during September. According to the town's neighbourhood management update, 61 crimes were reported in the town, which included 17 for criminal damage and six assaults.
During the weekend of 14
th
to 16
th
, when the fair was in town, ten crimes were reported to the police, which included three assaults, one of which involved children and the use of a bb gun. The other crimes involved one domestic incident, four thefts including one shoplifting incident and two cases of criminal damage.
There was also an incident on the common in New Street and the death of 20-year-old Peter Vallance. Two youths have been charged with arson and two further incidents of arson are still being investigated. Sergeant Rosemary Dilsaver said: "We are well aware of the concerns being expressed by the people of Chipping Norton regarding the apparent lack of policing within the town. The people of Chipping Norton are policed 24 hours a day every day of the year. You may not see them but they are around and if you need to speak with a police officer one will attend. However if your need is not urgent it may well be that the police officer will not attend straightaway."
For comparison : Crimes in July numbered just 31. Who says we are not experiencing a worrying increase I haven't seen August figures All this will presumably be discussed at a meeting arranged between the Chief Inspector and the Mayor on Friday at 6pm. The meeting is in secret. Nobody is sure who is going. The public and Town Councillors are not invited. Local democracy strikes again. ED
Thames Valley Police
second worst in the country

The Thames Valley Police force is the second worst in the country, according to a Government report. It received two 'good' grades, one 'poor' rating and seven 'fair' reports in the Home Office Police Performance Assessments 2006/07. This placed the force second from bottom of the 46 forces in England and Wales. Thames Valley, covering Oxfordshire, Berkshire and Buckinghamshire, scored fair ratings for tackling crime, protecting vulnerable people, child abuse investigations, domestic violence, public protection, satisfaction and fairness and implementing neighbourhood policing.

It was given the 'poor' score for achieving its local priorities.

But it did better at protecting the public from serious crime and getting value for public money, scoring 'good' in both categories. An assessment of the force's three headline categories found its record on tackling crime had deteriorated while satisfaction and fairness and resources and efficiency were stable.

Christine Weston, Thames Valley Police Authority chairman, said: "I am disappointed by our rating of poor in local priorities. I feel it fails to recognise the work we have done on neighbourhood policing."

And now please listen to a short message from our sponsor......ED
http://www.brillianttv.co.uk/timmymallett/sound/mallett2.mp3
If crimes aren't reported, Chipping Norton could lose its police station - says Councillor Osmond

CHIPPING Norton is to have a 17-point action plan on policing to combat rising crimes - particularly distraction burglaries - and help allay public disquiet over police visibility. A town summit on Friday attended by councillors, stakeholders and police area commander, Chief Inspector Dennis Evernden, was chaired by local MP David Cameron.

Among the suggestions put forward in the plan are: A review of CCTV cameras in the town A local recruitment drive for special constables Community safety workshops Police attending town council meetings A community action day with volunteers out spotting abandoned cars and areas that need tidying up Seizure of alcohol from young people and parenting classes for mums and dads whose children are caught underage drinking Residents' complaints about the lack of visible policing in the town and the time taken to respond to incidents, especially at night, were discussed by Chipping Norton Town Council on Monday night.

Several residents complained about the level of policing at the Mop Fair a month ago when there was a stabbing incident and traffic problems. Mayor Gina Burrows, who attended the summit, said: "The public is anxious about policing. That's why it is useful to have events such as the Bogus Callers Awareness Day this week to give valuable advice to residents, especially those who are most vulnerable. Chipping Norton has suffered several distraction burglaries in recent months." Mr Cameron said: "I think this is a campaign which we can all get behind. We all have a responsibility - politicians, police, neighbours, businesses - to strengthen our communities and create a society that is safe."

The council has appointed Cllr John Osmond as spokesman on policing issues. He said: "There seems to be a lack of faith in the police which means people don't bother reporting crimes. The police need statistics to show crime is happening in the area so resources can be brought in to deal with it. Without the recent reports of milk being stolen from doorsteps, the police would not have been able to deploy officers at the right time to stop it. If crimes aren't reported, Chipping Norton could lose its police station."

The action plan is being put together by Thames Valley Police, the local community safety partnership, the town council, Oxfordshire County Council, and West Oxfordshire District Council.

The Editor comments: Ten days after this so-called summit and The Town Council haven't even seen the Action Plan - let alone helping to put it together. Also there wasn't a stabbing in the town on the Mop Fair Friday. What people have been clamouring for is more police on the streets - particularly late night on Friday and Saturday. The Action Plan doesn't seem to mention that.
The liberal attitude of parents is quite incredible. I can't understand why they would buy vodka for their kids.

A haul that

include

d

163 cans and bottles of lager, five bottles of spirits and four bottles of wine.was collected in a police operation mounted

on Friday evening

because of the increasing problem of under-age drinking and antisocial behaviour. It was all seized in the Edington Square area of the

Witney

's Deer Park estate, where youngsters are known to gather in the evenings. Operation Judicious, involving a team of officers and police community support officers, checked 40 youths on the street. In 14 cases, parents had to be called because the teenagers were either drunk or in possession of alcohol.

Shockingly, one mother who was called out late at night to collect her son told officers she was not taking him back "in that state". The town's police commander Dennis Evernden said he was "amazed" at her attitude and described the haul as "an eye opener". All parents summoned were given letters to attend an alcohol awareness workshop. They will see video footage of their own children taken during the operation.

In a follow-up called Operation Juice, to see where the youths were getting their drink, police targeted eight licensed premises in Witney using 'under cover' 15-year-olds. None broke the law of selling to under-18s. Ch Insp Evernden is convinced the two operations prove that most youths get their drink bought for them by older young people, or take it from their parents. He even believes parents could give it to them to take out. "The expectation is that the police can perform the role of a guardian angel in making sure nothing goes wrong with them while out on the streets. If parents expect that, they are wrong. We will be referring some of these cases to social services."

Pc Duncan Johnson, neighbourhood specialist officer for Witney, said a lot of the drink they seized was in carrier bags. He said some of the youths confessed it had been bought for them, in some cases by their parents. He said: "When we put it all together at the end of the night we were staggered by the amount. We have to try to hammer home the responsibility parents have. Some of the youths were brought in to Witney by their parents from surrounding villages. "Operation Judicious ran from 6.30pm to midnight. Two 15-year-old girls were arrested and given 80 fixed penalty fines for antisocial behaviour. Ch Insp Evernden added: "This is where criminal damage, one of the major concerns for our area, starts. The liberal attitude of parents is quite incredible. I can't understand why they would buy vodka for their kids. No wonder they have difficulties with discipline in schools."

The Town Council were warned at Monday's meeting that this Police operation would be extended and could be expected in Chippy soon.
Five patrol cars, a helicopter and a dog to chase a yob who smashed one squad car window

Police sent out five patrol cars, a helicopter and a dog to chase a yob who smashed one squad car window. Officers in Didcot saw a vandal smashing the rear window - estimated to be worth up to 100 - of a marked Vauxhall Corsa parked outside Didcot police station on Sunday evening and chased the suspect. Thames Valley Police spokesman Kate Smith defended the number of officers and vehicles called in for the hour-long operation and said it would have been the same if it the vehicle belonged to a member of the public. Miss Smith could not say how many officers were involved. If the patrol cars all had two officers on board then it would have meant up to 13 staff were involved. The police searched gardens guided by the helicopter, for more than an hour.

A 21-year-old man was arrested at 11.30pm, with help from a Didcot-based dog and handler. The arrested man, who has since been released on conditional police bail on suspicion of criminal damage and stealing a bicycle, was bitten by the dog. Miss Smith said police could not put a cost on the call-out or the damaged window. Miss Smith said: "The police response would be exactly the same in any instance of a suspect making off from police. We use all of the resources available to us and, in this case, there was a dog unit and helicopter available. Officers witnessed the police car window being smashed and identified a suspect who then made off from police. We would have responded in the same way if this was a car belonging to a member of the public."

Police said the helicopter was already in the area, a two-minute flight away from Didcot, having just assisted in the arrest of three people for a burglary in Abingdon. Miss Smth added: "A man was arrested on suspicion of criminal damage and theft of a bicycle. He is currently on bail pending further enquiries. It would be inappropriate to comment further on the details of this incident." Mark Bradfield, crime reduction officer at Didcot police station, said officers have been giving criminal damage a high priority under the Operation Mend campaign. He said: "Anyone smashing up police property, or any property, needs to be caught. They are also putting members of the public at risk by putting one of our vehicles out of action."