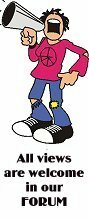 GO TO

TOWN COUNCILLORS
names and addresses

TOWN COUNCIL
WEBSITE
(archive)



LOCAL
CHIPPY NEWS
IS NOW HERE




All phone numbers on this site are code unless shown otherwise.

OTHER CHIPPY WEB SITES

Comments, Ideas,
Criticisms, Articles


Finding us
A "secret" road
Description
Map of Chippy
Stay in Chippy
Stay nearby
Holiday Cottages
Things to see
Chippy's Pubs
Pubs Nearby
Restaurants
Some History

LOCAL
NEWS PAGE



LOCAL WEATHER
STATION


TOWN INFO
Census Info

BUS & RAIL

CLUBS & SOCIETIES


BUSINESS DIRECTORY

OUR MP


LOCATIONS
DRINKING/EATING

Visit the
Theatre Website


CATCH UP WITH
PREVIOUS
ARTICLES
Tories take over the Partnership
The webmaster writes: The article below was first published here several weeks ago. Ken Norman (Marketing Supremo at the Partnership) thinks it misrepresents him because it doesn't explain that his absence from the meeting was because of pressing and serious family reasons. Happy to put the record straight Ken.

Glyn Watkins reports on the Partnership AGM
Wednesday's Partnership AGM attracted an audience of about 20. Among them was the newly elected district councillor Patrick McHugh parachuted in as a new Partnership committee member, presumably replacing Mike Howes as WODC representative. (Mind you a little bird tells me that the new district councillor didnt know he had been drafted onto the partnership until it was announced at this meeting!)
It appears the committee is now made up almost entirely of Conservatives - Town, District, County and retired councillors. Rob Evans looks a bit isolated. Gina Burrows who was previously on the committee was replaced by a Conservative and now theres yet another Conservative committee member. Rob is slowly being surrounded and outnumbered. After all he did start this whole Partnership thing going. He must feel its been hijacked! Without doubt it was a fine turnout of Hilarys heroes. You have to give Hilary credit. When she says jump, they jump.
Anyway back to the meeting. After the introductions by Simon the headmaster there was a presentation of the Parker Knoll industrial site by developers Meeson Williams. They showed detailed plans for more offices claiming they were working with WODC and the town council The last time these plans came to the council they were heavily criticised, and yet they are still proceeding with the blessing of WODC. More proof that the town council are still being ignored. I dont think Meeson Williams realised quite what a can of worms they opened insofar as the 5 acres of employment land is and always has been classed as B1. That is, office space. This means there never was any intention to build units for factory/manual type work on the site despite the loss of over 500 skilled and semi-skilled jobs. This is not what we were consistently told during the Planning Application phase. Will Barton (WODC development officer) claimed hed never been approached by anyone for manufacturing space on that site. Well Will, that site has never been advertised for industrial use even on the hoardings on the site itself. There was never any likelihood of a passing manufacturer stopping to look at a vacant property when only houses were being advertised. Besides - business wishing to relocate to Chipping Norton wants to move in fast, - not wait 3 years for something that might never be built. It appeared from previous and subsequent answers that even if someone wanted to move manufacturing onto the site it had already been classed as B1 (offices) and no way was any manufacturing going to be permitted on that site, perhaps its something to do with the huge modern industrial estate at Deer Park in Witney, they found room for industry
Simon, now the industrialist also said that manufacturing in this country is a thing of the past and his pupils were being prepared for the future (presumably in offices) and then he went on to say bricklayers, plumbers carpenters etc would still be needed and trained I couldnt quite work out where he was going with this Has he never heard about the amazing supremacy the UK enjoys in precision engineering for high performance cars Much of it in Oxfordshire. Chippy should be able to get a slice of that action if it really tried.
The presentation went on to say what the partnership has achieved. This didnt take long. The Partnership Marketing Supremo Ken Norman sent his presentation with ideas to promote the town for someone else to present. This was the best bit. Mind you Ken had the best idea, he stayed away.
After nearly 2 years and spending 40,000+ the Partnership are down to 700 in the bank and still no jobs. And still no sign of industrial units or an Enterprise Centre being built. And still no decent ideas about how to create new jobs. I cant believe that the Partnership will be coming with a begging bowl to the Town Council for more money again this year.
The Editor adds his three pennysworth:
Rob told us about a new initiative by the Partnership to run Chill Out sessions in the Town Hall. The Headmaster said that some kids didnt go to the Youth Centre because of the sort of teenagers that hung out there. So this new activity would be welcome and complementary. Presumably the Town Hall sessions would be for the posh kids!! The Partnership had succeeded in getting 4000 from the County Council which would be mostly spent on a Youth worker (who should have been funded directly by the County in the first place) The Partnership will find that things like the Youth Opportunity Fund and the Chill Out fund cant be used for routine staffing of this kind and the County has a strict policy of not paying for staff in supported organisations. For example they always refused to contribute to Catherine Chaters salary.
A question was asked about all the money the Partnership said it was going to get to help create jobs. It has actually obtained virtually nothing. Catherine Chater was paid handsomely to spend two years working on an application to SEEDA for Enterprise Centre funding. But she has jumped ship without warning and left and the application is still hanging. There is now a new committee starting all over again on this. Apparently they are now thinking that this Enterprise Centre could become an office base for small business men who commute out of town to London and Oxford several days a week. What a load of cobblers they have totally lost sight of the main objective. Its hardly believable.
Can we have our money back
Tucked away on an inside page of the Partnership's website is the following piece of news - which most Editors would have thought was about a hundred times more significant than anything else on the site....
Catherine Chater will be leaving her post as Partnership Programme Manager at the end of March, having been approached to take on new work which involves less travelling. She said, In many ways I am sad to be leaving a town which has so much to offer visitors, businesses and residents, before having completed all of the projects in our Business Plan. I do feel the Partnership is well on the way to achieving its priorities of involving young people, supporting local businesses and marketing the town.
But what about the only thing the Partnership was set up for To bring jobs to the town after the Parker Knoll closure and to get SEEDA funding for an Enterprise centre. Specifically as we were told at the launch meeting four years ago - to get our hands on half a million pounds worth of grants. This is why we have been paying Ms Chater 20,000 a year for two days work a week. She has achieved absolutely nothing on the jobs front. The Partnership has achieved nothing Has she even yet submitted the application to SEEDA for a grant towards the Enterprise Centre which she has been "finishing off" for the last year. Are we now giving up on the attempt to pull in jobs "Involving young people" and "marketing the town" are all very well but we didn't need a Partnership to do that. Its time to put the Partnership out of its misery. Time for the Town Council to demand its money back.
"Enough is enough. chippingnorton.net is negative, bullying, and puts people off coming to the town"...so say Gina and Rob
"And you should resign from the Town Council. Its a disgrace!" Val Newey shouted at your webmaster as he left the Council Chamber last night. If she had been carrying a brolly Val would have attacked him with it. Mind you it wasn't just the Labour Party. Butterworth of the Remove (and the local Tory Party) gave your webmaster quite a wigging as well. He said that people in the town found the web site disgraceful and prejudiced. He wasn't sure if the webmaster hated the Partnership more than the Tories (difficult choice that one Chris). He went through the various sections of the chippingnorton.net site telling us which bits he approved of and which bits he (presumably) thought should be censored. Hilary Williams revealed that John Osmond had left the council because he couldn't take any more of the lampooning directed at him on this website (so all that stuff about moving to Bournemouth was just a story then Hilary) The other Hilary sat at the back as usual - surrounded by her court followers - tittering loudly and whispering. Rob Evans told us that the prejudiced, biased nature of chippingnorton.net was what had led the Partnership to spend thousands of pounds setting up their own wildly popular website. Jo Graves sat simmering throughout the meeting - exploding every time the name Alcock was mentioned and shouting something sounding suspiciously like "off with his Head". This was quite a tea party presided over by a Mayor who throughout the proceedings had a look of slight bewilderment at what he had started. Here's how this fracas came about.......
The Town Partnership (remember them) had somehow talked the Mayor into circulating to the Council and the Press a letter which is highly critical of (and defamatory to) chippingnorton.net and its webmaster. The letter is signed by a number of members of the Partnership including Councillors Evans and Butterworth. The letter criticises the behaviour of unnamed (but easily identifiable) councillors and claims that a comment in an article on chippingnorton.net about the recent AGM of the Town Partnership is "the cause" of the resignation of Ken Norman from the Partnership and several other organisations. It is alleged by the Partnership that this comment suggested that Ken Norman had stayed away from the Partnership AGM through choice whereas he had been held up at the Horton waiting for his wife to be discharged. The Partnership said they wanted this "cause" addressed and dealt with by the Town Council - without explaining what they thought the Town Council had got do with anything published on chippingnorton.net or what they thought the council could do about it. Two years ago Val Newey wrote to Mayor Don Davidson complaining about chippingnorton.net. He responded in the only way possible telling her that he had absolutely no jurisdiction over what was published on chippingnorton.net. Mayor Jarratt is made of tougher stuff. He proposed that the Council should pass a resolution regretting the circumstances in which Ken resigned - and by implication endorsing the Partnership's letter and criticisms of chippingnorton.net. Rob Evans invented a totally new Standards Board Code of Conduct which requires that Councillors should show respect not only for other councillors but for members of Town Partnerships as well. "I make Codes of Conduct mean whatever I want them to mean!". The whole discussion had descended into La La land.
Of course, there is another side to the story - which nobody bothered to check before rushing into print. The webmaster of chippingnorton.net explained at the meeting that he had met Ken's request for an explanation of his absence from the AGM. ("Off with his head" shouted Jo Graves at this point). But apparently Ken was not satisfied and wanted the article re-written! What journal ever did that The reasons for Ken Norman's departure were actually far more complex than the Partnership were pretending.
The Partnership letter says the Partnership has been angered. Make no mistake, their anger is nothing compared with what the webmaster of chippingnorton.net feels about this whole cynical exercise. The simple fact is that the Partnership just don't like criticism.
The resolution was passed. The democratically-elected local Council have performed as directed by a non-elected quango and started down the very slippery slope of telling the local media what they should print. Not surprising perhaps from the local Labour Gang who are keen Nanny State practitioners but unexpected from David Cameron's local band of liberal-minded modernisers!! (Lets see if the Daily Mirror like this story. "Local Tories try to gag community website after criticisms of Tory-run local quango") Really dangerous territory for a so-called democratic body.
As it turned out the meeting wasn't about Ken Norman's resignation at all. It became a pretext for the The Town Council to demonstrate their total hatred of chippingnorton.net and its webmaster. They have now expressed a view that the majority feeling in the town is that chippingnorton.net should be closed down because it is so harmful. They think the webmaster is a bully. ("Off with his head") This website certainly doesn't want to hang around where its not wanted. But we will let the people decide. The poll will close on Sunday evening and if the vote is against this website it will disappear that evening. Can't say fairer than that!


What should we do about chippingnorton.net
FINAL RESULT SUNDAY 11pm
Answers
Votes
Percent
1.

The Town Council is right. Its a disgrace. Close it down.
88
25%
2.

Keep it going. Some dozy organisations in this town need a bit of criticism occasionally
258
75%
To discuss any aspect of this article ring Gerry Alcock on
The Town Partnership continue to make trouble over Ken Norman's resignation. There is a thoroughly misleading article in this week's Cotswold Journal. Ken claims to have (personally) raised 100,000 for the Lido - a claim which has raised a few eyebrows among the army of Lido activists. Doesn't anyone else get any credit then But what on earth has all this got to do with his resignation from the Partnership anyway
The completely confusing article includes the following....
Cllr Watkins said the partnership should be scrapped because it had failed, despite receiving about 50,000 of public money. He said: This partnership is unelected; its just a quango. Theyve done absolutely zilch.

Fellow town councillor, John Grantham, said the sites re-development had been delayed by matters beyond the control of the partnership, which he supports and is working hard. Saying work to build offices on the site could start soon, Cllr Grantham added: As for the partnership being unelected, thats rubbish. The majority of the town council voted for it.
Councillor Grantham is the one talking rubbish. He has a short memory. When the Partnership last came to the Town Council asking for money the vote by councillors split 50/50. Not a majority. Voting to hand money over to the Partnership were just six councillors: Martin Jarrett (Independent) Chris Butterworth (Conservative) Sarah Wilkes (Conservative) Hilary Williams (Conservative) Gina Burrows Mayor (Labour) and John Grantham (Labour)
The resolution was only passed after the Mayor voted twice. Given the fact that the Mayor had actually been a member of the Partnership until shortly before the vote, and given that her consort was still a member, many people felt that she should have withdrawn and not voted at all - let alone twice. (Read an account of the meeting at the bottom of this page: https://chippingnorton.net/NEWS/TOWNCOUNCILMEETINGS2007.htm )
If this mud slinging is to continue can we at least get the facts right
Mystery surrounds Partnership Resignation
As everybody knows chippingnorton.net thinks the Town Partnership is a useless body. It has wasted a lot of taxpayers money so far and has achieved absolutely nothing. Its latest non-success is its total failure to find any operator interested in accepting a handout of a quarter of a million pounds to run an Enterprise Centre - despite having told us only a couple of months ago that several high-quality applications were anticipated. This would be all be a joke if it weren't so serious. The Partnership was set up when Parker Knoll was shut down with the specific and narrow remit of trying to attract business and jobs to the town. It employed a manager for two years at 20,000 pa for two days work a week. Her job was to find funding sources. Nothing. The Partnership has a website which hasn't been updated for months. And for the last five years there has been 400,000 sitting in a bank account at the County Council just waiting for some proposals from the Partnership as to how the money (which has been pledged to the town) could be used for job creation. Use it or we lose it. Five years and still no proposals from the Partnership!
So I was not surprised when I heard on my very authoritative grapevine that at last week's Partnership Meeting the Chairman (Simon Duffy) resigned. I decided to check the story out immediately with Senior Partnership member Hilary Biles who gave me one of her inimitable handbaggings. Don't be silly she said. Thats not true. So picking myself up and thinking that perhaps Hilary was teasing me I sought out newly-elected Partnership member (and straight as a die) Mike Dixon who I knew had been at the meeting. He would tell me. Yes said Mike. He did resign. But Hilary said he didn't. Hilary was late for the meeting and wasn't there when the headmaster made his announcement said Mike. The Partnership hasn't done anything useful like issue any minutes yet so who knows what the situation is But it looks like an election for a new Chair may be imminent. The smart money is on Joe Graves (even though she has only been a member of the partnership for a few weeks) or Rob Evans who started the whole thing off five years ago. But then maybe Hilary will have other ideas. Watch for a compromise candidate. Step forward Patrick MacHugh. Your moment may have arrived. Its an appointment that somehow feels right!
Chipping Norton Town Partnership
could be scrapped

CHIPPING Norton Town Partnership could be scrapped unless it succeeds in its objective to create business and jobs, a meeting heard. The Chipping Norton Town Council meeting was discussing a report about the partnership. Funded by Chipping Norton town, West Oxfordshire district and Oxfordshire County councils, the partnership launched five years ago after the towns biggest employer, the Parker Knoll furniture company, closed with the loss of more than 500 jobs. The partnerships purpose is to raise funds for the construction of an enterprise centre on Parker Knolls former London Road site, to create new jobs. Coun Jo Graves said the town council was to have dominated the partnership but other local organisations were to be involved. She said the town council was to have initiated projects that the partnership would take forward.
I feel it has almost run its course, which is very sad, said Councillor Graves, town council representative on the partnership. The town council doesnt seem to have supported it. Councillor Gina Burrows said one of the reasons the partnership was formed was to get the town funding only available through such an organisation.
Saying he opposed the partnership, Councillor Keith Greenwell said: Nowhere have I ever read anything saying that this is about delivering jobs to Chipping Norton. Councillor Gerry Alcock said the partnership had failed to utilize the 400,000 the county council allocated to Chipping Norton to generate employment. He said: If they havent got a purpose then it would be simple to wind the partnership up.
Oxfordshire - Home of the Quango
Did you think the Chipping Norton Town Partnership (whatever happened to it) was just a bureaucratic aberration. A sort of small town quango to keep the locals amused. Wrong!! Its actually part of a whole network of Partnerships all over Oxfordshire with huge steering groups stuffed with Oxfordshire's great and good. One up from Chippy is the West Oxfordshire Strategic Partnership involving luminaries like Barry Norton (Leader of WODC)

Reggie Heyworth

(Director Cotswold Wildlife Park)

Lin Kennedy

(

Community Development Officer RAF Brize Norton

) and no less a person than Jack Mahli (Police Chief Inspector). WOSP (as it is known) meets regularly to keep a tight eye on the progress of lesser Partnerships. WOSP met this week to consider a Progress report from Dene Robson - Community Development manager (you couldn't make these names up!) Included in the report was this piece of unintelligible tosh

"The tendering exercise for the Chipping Norton Enterprise Centre did not produce an immediate solution to developing an enterprise centre. There may be several reasons for this, but undoubtedly the timing of the tender coincided with a period when credit for property development was in short supply and business confidence was low. There is scope to re-look at the prospects for delivering an enterprise centre as conditions change".

(This is shorthand for the Chipping Norton Town Partnership spent five years doing nothing and by the time it lumbered into action it was too late because the country's economy had collapsed)

This blistering and challenging review of progress in Chipping Norton will now be passed on to the next Partnership level - probably the Oxfordshire Economic Partnership before being discussed by the Oxfordshire Partnership itself.

In the same report we also read about the remarkable progress with various "Community Safety Actions" According to Dene Robson

"CCTV is scheduled to be introduced in Carterton in the Autumn and negotiations are still taking place with stakeholders in Chipping Norton" .

Negotiations does not accurately describe the mauling which Bill Oddy of WODC received at the Chippy Town Council last week when he was told that the town would not be coming up with any money for a CCTV scheme. This was the third time the Council had made this clear. Why wasn't the truth included in the report Hopefully the situation will now be reported more accurately upwards to the Oxfordshire Safer Communities Partnership. It may then be discussed by the Oxfordshire Public Service Board

Thank the lord that Dave has promised to abolish all this nonsense when he takes over as PM. How can we afford such rubbish and why are intelligent people willing to waste their time on it