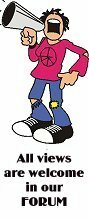 GO TO

TOWN COUNCILLORS
names and addresses

TOWN COUNCIL
WEBSITE
(archive)



LOCAL
CHIPPY NEWS
IS NOW HERE




All phone numbers on this site are code unless shown otherwise.

OTHER CHIPPY WEB SITES

Comments, Ideas,
Criticisms, Articles


Finding us
A "secret" road
Description
Map of Chippy
Stay in Chippy
Stay nearby
Holiday Cottages
Things to see
Chippy's Pubs
Pubs Nearby
Restaurants
Some History

LOCAL
NEWS PAGE



LOCAL WEATHER
STATION


TOWN INFO
Census Info

BUS & RAIL

CLUBS & SOCIETIES


BUSINESS DIRECTORY

OUR MP


LOCATIONS
DRINKING/EATING

Visit the
Theatre Website


CATCH UP WITH
PREVIOUS
ARTICLES
Once upon a time, there were steam trains.........





Alan Brain (left) welcomed you personally to the exhibition in the Council Chamber of his own collection of documents, photographs, models and artefacts which he put together to celebrate the 150th anniversary of the railway coming to Chippy. It was busy when I looked in and Alan says over 250 people visited during this week. Fascinating it all was too. Apart from the timetables, the Parliamentary petitions and the old Chippy picture albums, one of my favourites was a poem from the Banbury Guardian lamenting the horrors of being stranded waiting for a connection at Chipping Norton Junction. Robin Woodcock (right) of Westfield Farm was there with a busy compact Hornby layout - sound effects and all. Its normally littering up his sitting room - he says - so his wife really enjoyed the week



It was great to see that the kids were enjoying the badges and Victorian gizmos which seemed to be all part of a railwayman's trade. Ivor Townsend (right) from Kingham was visiting. He became a signalman at Kingham when he was 19 and spent his whole life in a signal box - except for the war years. He worked at Chippy for a time and finished up at Ascott. It was great for me (and the kid) hearing him describe the complex system of single line working and the way tokens had to be taken from the signal box down to the engine before the train could move ahead. We surely must try and find a place somewhere in town where Alan's collection can be housed on a more permanent basis.