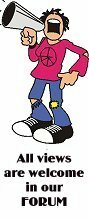 GO TO

TOWN COUNCILLORS
names and addresses

TOWN COUNCIL
WEBSITE
(archive)



LOCAL
CHIPPY NEWS
IS NOW HERE




All phone numbers on this site are code unless shown otherwise.

OTHER CHIPPY WEB SITES

Comments, Ideas,
Criticisms, Articles


Finding us
A "secret" road
Description
Map of Chippy
Stay in Chippy
Stay nearby
Holiday Cottages
Things to see
Chippy's Pubs
Pubs Nearby
Restaurants
Some History

LOCAL
NEWS PAGE



LOCAL WEATHER
STATION


TOWN INFO
Census Info

BUS & RAIL

CLUBS & SOCIETIES


BUSINESS DIRECTORY

OUR MP


LOCATIONS
DRINKING/EATING

Visit the
Theatre Website


CATCH UP WITH
PREVIOUS
ARTICLES

SAFER HOMES
HANDS-ON HELP FOR SAFER HOMES
A superb initiative by Chippy's Police Inspector Nick Deacon on 11th and 12th February. After a day in the Market Square advising people on how to make homes safer his team moved in force on Thursday to Walterbush Road. The idea was for Nick's own officers to identify vulnerable people - particularly the elderly - and assess their need for safety chains and smoke alarms. Where immediate action was needed the team went into action. Nick had roped in a number of agencies. The local Crime Reduction Advisor was available for home security surveys and to give specific advice. The Fire Service were there installing smoke alarms. OCC Trading Standards had supplied free door chains which were fitted by Anchor Staying Put and West Oxfordshire Housing. WODC had provided support and funding for the initiative. A truly joined-up effort. There is no doubt that all the help and advice was being warmly welcomed by the grateful residents. Everybody on the team was keen to stress that while this special effort was designed to increase general awareness for the need to increase safety in the home, help and home surveys are always available. To discuss Crime Reduction measures (safety chains, locks etc) ring . To discuss Fire Safety in the home ring . If you are over 70 (or over 60 and on benefits) and want to get locks and smoke alarms fitted at a fraction of commercial rates ring Anchor Staying Put






Sue checks out whether Mrs Dix needs any help. Simon and Mrs Parker of Cotswold Crescent decide a safety chain is needed. Nick Deacon organises the work plan.




David Melvin (Anchor Staying Put) Richard Offard (West Oxfordshire Housing)
and Ian Weston (Oxfordshire Fire Service) get on with the work.







Superintendent Duncan Graham looks in with some encouragement while Bill Butcher the Crime reduction Advisor for Witney and Chipping Norton is in the Control Room.