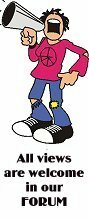 GO TO

TOWN COUNCILLORS
names and addresses

TOWN COUNCIL
WEBSITE
(archive)



LOCAL
CHIPPY NEWS
IS NOW HERE




All phone numbers on this site are code unless shown otherwise.

OTHER CHIPPY WEB SITES

Comments, Ideas,
Criticisms, Articles


Finding us
A "secret" road
Description
Map of Chippy
Stay in Chippy
Stay nearby
Holiday Cottages
Things to see
Chippy's Pubs
Pubs Nearby
Restaurants
Some History

LOCAL
NEWS PAGE



LOCAL WEATHER
STATION


TOWN INFO
Census Info

BUS & RAIL

CLUBS & SOCIETIES


BUSINESS DIRECTORY

OUR MP


LOCATIONS
DRINKING/EATING

Visit the
Theatre Website


CATCH UP WITH
PREVIOUS
ARTICLES
Sarah rides to the rescue in battle against litterbugs



A HORSE-RIDING councillor is so angry with rubbish dumped by fly-tippers she is hunting out the offending items from her saddle. On her 18-hand horse called Chief, Sarah Wilkes has taken to daily patrols of a Chipping Norton street where she says illegal dumping has become a real problem. When she finds rubbish, the town councillor dubbed the 'litter queen' by locals uses her mobile phone to call West Oxfordshire District Council's environment department on the spot. Mrs Wilkes said: "It really annoys me when people leave things around because we have such a gorgeous town. "I exercise my horse along Churchill Road every morning and when I get out I see all this litter thrown around. "Fields have rubbish thrown in them and I've even seen fridges and old lawn mowers dumped. "So I asked for a number I can call about it. How dare these people." Phil Page, head of street scene at West Oxfordshire District Council, said: "I think it is absolutely fantastic that somebody is bothering to take their phone out with them and let us know about this.
"The public are our eyes and ears and if people let us know what's going on we will do our best to put it right whether its abandoned vehicles or reports of fly-tipping.
"Litter breeds litter and if people see it they are encouraged to dump as well. We really do ask people to come forward and let us know about this."

Mrs Wilkes's exploits were praised by district councillor Eve Coles (Lab, Chipping Norton).She said: "It's smashing. I think the officers involved were quite tickled when I told them about it." Mrs Wilkes is landlady of the Blue Boar pub in the town. She has been riding horses all her life and is a member of the Heythrop Hunt. Her husband Michael said: "It's novel and good for the town. It's amazing what people dump and the 'litter queen' keeps everyone informed." If you spot rubbish around Chipping Norton, contact West Oxfordshire District Council on .