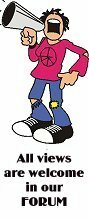 GO TO

TOWN COUNCILLORS
names and addresses

TOWN COUNCIL
WEBSITE
(archive)



LOCAL
CHIPPY NEWS
IS NOW HERE




All phone numbers on this site are code unless shown otherwise.

OTHER CHIPPY WEB SITES

Comments, Ideas,
Criticisms, Articles


Finding us
A "secret" road
Description
Map of Chippy
Stay in Chippy
Stay nearby
Holiday Cottages
Things to see
Chippy's Pubs
Pubs Nearby
Restaurants
Some History

LOCAL
NEWS PAGE



LOCAL WEATHER
STATION


TOWN INFO
Census Info

BUS & RAIL

CLUBS & SOCIETIES


BUSINESS DIRECTORY

OUR MP


LOCATIONS
DRINKING/EATING

Visit the
Theatre Website


CATCH UP WITH
PREVIOUS
ARTICLES
How can we help the school improve its GCSE results
asks Councillor Greenwell

I have been very concerned about the performance results from Chippy School for the last year. Let me explain why. There is one measure which is generally accepted as the most important indicator of the all-round achievement of a school in preparing its kids for working life... That measure is the percentage of pupils taking GCSE who get five passes (including Maths and English) with a grade between A and C . This standard represents a minimum qualification to demonstrate to potential employees or colleges that a secondary school pupil has mastered the three Rs. and also worked on a range of different subjects. The County Council has set a target on this measure for all its schools of 58%
Chippy School made excellent and sustained progress over a period of several years and in 2007 achieved a score of 64% on this important measure which was significantly better than other state secondary schools in the area. It is probably not co-incidental that this success came at the same time as decisions were taken to make substantial extra investment in the schools facilities. Expectations were that the schools progress would continue.
But suddenly and surprisingly in 2008 the schools score on this performance measure fell to 54% A huge drop - completely unacceptable by any standard.
I raised my concerns publicly seeking some explanation for this disappointing result and looking for reassurance about the future. I was criticised by several members of the town council for raising questions about this issue. Indeed one of them a school governor - said that because of my comments she had refused to vote for me as Town Mayor. I was invited in May to visit the school with a number of my councillor colleagues for a discussion with the headmaster. After my visit I wrote the following on this web-site news page;
The teaching staff we met and watched were impressive. From my perspective everyone appeared to be doing a good job, committed to getting the best out of the kids they were teaching.
All this is great but it merely added to the puzzle: Why have the GCSE exam results as measured by 5 A* - C including English and Maths declined so sharply. A question we pursued again over coffee with the head and a group of teachers. So could the Headmaster provide some explanation What we had seen impressed us, so what is happening in Chippy I saw committed teachers, attentive pupils and much that was very, very good. I have no immediate answer. It is a true enigma (if that's not a paradox). But I hope that the Headmaster's confidence that this years exam results will be much better is more than just fulfilled: That the exam results exceed his expectations by miles.
Yesterday (6th October) I visited the Headmaster again to discuss this year's GCSE results: Last years 54% - far from improving as the headmaster had predicted - has fallen again to 53%!
Was there a reason Why when results in almost every other school in Oxfordshire were improving was Chipping Norton School an exception Was there anything we as a community could do to help the pupils achieve better GCSE results What about his next OFSTED when exam results will be a more important element

These were the questions I put to Mr. Duffy and to his Chairman of Governors Dr Nigel Whitehead who was at the school on Wednesday morning. But before reporting my meeting let me comment on my overall impression of the school. Like on my last visit I was impressed by the air of calmness and order that was present and the new school uniforms have added greatly to the feeling of corporate unity and identity so only improvement there!
I put my question directly to Mr Duffy, Why had the results not improved, why had they got worse when elsewhere in Oxfordshire and across the country in general they were getting better It was very obvious that the Headmaster, the Chairman of Governors and, I think from what was said, OCC are very concerned by the Chipping Norton trend. There is certainly no complacency, but there is no easy explanation either. The percentage of pupils getting A*-C in Maths and A*-C in English language as separate subjects is in the high sixties for both subjects but there was a group of around 20 who achieved the required grade in one but not the other. Investigations are continuing, maybe the Contextualised Value added (CVA) analysis will throw some light when it is ready in a couple of months time and show that despite this years results this years pupils had done extremely well when compared to their Key Stage Two performance. We will await the result of this with keen anticipation because if this is not the case the problem must lie within the school.

When I asked about how the community of Chipping Norton could help there was a very positive feedback. Apparently there is a direct and strong correlation between examination success and a pupils participation in non academic school activities and sports. Taking part in clubs and societies instead of spending the time either seated in front of a computer screen playing whatever, or as a TV couch potato makes a difference to school performance. So I suggested that the new Youth Centre with a broad range of activities that ought to attract a wider range of the youth of the Town should have an impact on the academic performance of the school! Only time will tell but if the assumption is right then the contribution of Chipping Norton Town Council towards the new youth centre will have been money very well spent indeed.

The other aspect of making a success of the school that we discussed centred on the local community and increasing the inclusiveness of the Town. The need for more people to get involved, how the Town Council might play a part and better communication between CNTC and the school. To that end I have asked the Mayor, and he has agreed, to invite the Headmaster to come and make a presentation to the council with suggestions on how to improve relationships and a greater contribution to a better examination performance.
No answers but I left the meeting with a strong impression that the subject of exam results is top of the agenda and staff, governors, pupils and now hopefully the community of Chipping Norton are all going to work to make things better.
Three local schools are "outstanding"

NINE county schools have been praised after receiving an outstanding rating from school inspector Ofsted. Pupils and staff were invited to a special reception at Yarnton Manor, where they received an Excellence in Oxfordshire award. Three local schools were among the Oxfordshire schools which received Ofsteds top rating in 2009. They were: Enstone Primary School, Hook Norton Primary School and The Ace Centre Nursery School, Chipping Norton Keith Mitchell, leader of Oxfordshire County Council, told them: We know Ofsted has raised the bar, but you have leapt over the bar".

Enstone Primary School headteacher Lindsay Daulton said she felt privileged to work there. She said: The staff are a dedicated team who work extremely hard to make Enstone the excellent learning environment that it is. We were all delighted with the recent outstanding judgement from Ofsted.

Hook Norton Primary School, near Banbury, was rated outstanding in every area assessed. Headteacher Stella Belgrove said: We want the very best all-round education and care for our children, and it was good to see that Ofsted agreed were providing that. Year Six pupil Oliver Gardner added: We get involved in all sorts of other things that the inspector was very interested in we have a good ecological background and now we have got together with Low Carbon Hook Norton, which has given us 200,000 to make the school more energy-efficient.

Michael Waine, the county councils cabinet member for schools improvement, said: We have got to use our outstanding schools to spread their special messages and create other outstanding schools across the county.
School excited about its new 4.4m science block

PUPILS at Chipping Norton School will soon be conducting their experiments in brand new surroundings as work starts on a 4.4 million project to build a three-storey science block. Funded by Oxfordshire County Council, the new block will include: nine specialist laboratories three each for biology, chemistry and physics shared community classroom, new preparation rooms, staff workroom and an office and new toilets for staff and pupils. Alongside the construction of the science block, the project also includes the creation of a new main school entrance and reception area. On completion of the project the former science accommodation will be remodelled by the school to provide more general teaching space and more internal social space.

Simon Duffy, headteacher of the specialist science school, said: Science learning is crucial to understanding the world around us and, more importantly, understanding how we can shape our own global future. The enthusiasm for science learning that I see on a daily basis will be greatly enhanced by the excellent new facilities. The new science block, right at the front of our school, will stand out as a beacon to let people know that we are serious about science and serious about high quality learning. It will also help us to ensure that we maintain our record of getting students to university to study sciences and mathematics, often at Oxford or Cambridge, and to develop young scientists who have the wherewithal to meet the huge demands of an increasingly uncertain world ahead of them, said Mr Duffy. The new block is due to open in June 2011.
RAF salutes Chippy pupils' charity campaign


PUPILS at Chipping Nortons St Marys Primary School collected pennies, sold fruit pots and organised a mini-fete to raise almost 1,000 for charity. Dave Lewis, chief technician at RAF Lyneham, in Wiltshire, centre, visited the school this week, just before setting off on a tour of duty in Afghanistan, to thank children and to receive a cheque for 461.35. The other half of the money they raised was donated to the RSPCA.

Anne Strick, senior administrator at the school, said: The children had a great time and the Year Fives were made to feel special by having their photographs taken. As well as organising fundraising activities during their charity week last month the pupils held a debate to decide which charities should benefit. Mrs Strick added: They organised all of the stalls, bagged up the money and counted it with a member of staff. It teaches them organisational skills, how to look after money and they had to make sure it was all added up correctly.
Chippy students celebrate A level success
THOUSANDS of students were celebrating last night after Oxfordshires A-Level pass rate topped the national average. Seven schools had three or more students scoring at least three grade As Bartholomew, Burford, Chipping Norton, King Alfreds in Wantage, Matthew Arnold at Cumnor Hill, Woodstocks Marlborough School and Wood Green, in Witney.

A total of 45 per cent of students from Chipping Norton School achieved A*s to B grades. Headteacher, Simon Duffy, said: Those students who deserved to get the very top grades did so, those students who had to work equally as hard to achieve the lower grades also did themselves proud.

Among those preparing to celebrate were head boy Rory Goodman from Chipping Norton, who gained an A* in art and design, two As in biology and maths and a B in further maths to gain a place at Durham University to study economics. Rory, 18, said that, as head boy, he had tried to promote working as a decent thing rather than uncool.