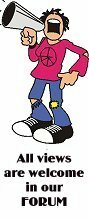 GO TO

TOWN COUNCILLORS
names and addresses

TOWN COUNCIL
WEBSITE
(archive)



LOCAL
CHIPPY NEWS
IS NOW HERE




All phone numbers on this site are code unless shown otherwise.

OTHER CHIPPY WEB SITES

Comments, Ideas,
Criticisms, Articles


Finding us
A "secret" road
Description
Map of Chippy
Stay in Chippy
Stay nearby
Holiday Cottages
Things to see
Chippy's Pubs
Pubs Nearby
Restaurants
Some History

LOCAL
NEWS PAGE



LOCAL WEATHER
STATION


TOWN INFO
Census Info

BUS & RAIL

CLUBS & SOCIETIES


BUSINESS DIRECTORY

OUR MP


LOCATIONS
DRINKING/EATING

Visit the
Theatre Website


CATCH UP WITH
PREVIOUS
ARTICLES
JAN 2010 Snow pics
1. Richard Hughes from Over Norton




2. Patricia Sumners



3."Our Meg" from Sandra Clifton




4. From Tom Edginton Wow!



5. "New Street" by Simon Clayson


6. "RUBY playing in the SNOW" From cassiew


7. From Dulcie Whittmill


8. From Lynne Tyler : Gemma with icicles bigger than her at Chipping Norton vets


9. From Amy Cantwell Taken from our window in Cornish Road over looking Churchill Road


10. From Kate Woodall Chadlington snow


11. From Sylvia Harding Lydia & Martha outside school

12 from Claire Sadler "Me on my mountain bike"




13 From Dawne Jay

See more Chippy snow pics
http://www.flickr.com/groups/chippingnorton/pool/
http://www.flickr.com/photos/mikecarlton/