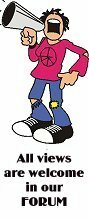 GO TO

TOWN COUNCILLORS
names and addresses

TOWN COUNCIL
WEBSITE
(archive)



LOCAL
CHIPPY NEWS
IS NOW HERE




All phone numbers on this site are code unless shown otherwise.

OTHER CHIPPY WEB SITES

Comments, Ideas,
Criticisms, Articles


Finding us
A "secret" road
Description
Map of Chippy
Stay in Chippy
Stay nearby
Holiday Cottages
Things to see
Chippy's Pubs
Pubs Nearby
Restaurants
Some History

LOCAL
NEWS PAGE



LOCAL WEATHER
STATION


TOWN INFO
Census Info

BUS & RAIL

CLUBS & SOCIETIES


BUSINESS DIRECTORY

OUR MP


LOCATIONS
DRINKING/EATING

Visit the
Theatre Website


CATCH UP WITH
PREVIOUS
ARTICLES
SPOOKY HAPPENINGS AT THE STONES
The patterns left on the wall of the keeper's hut at the Rolling Stones after the
fire earlier this year. Spooky. But hey that figure on the left reminds me of someone! It can't be......




AMAZING CROP CIRCLE AT ROLLRIGHT STONES

This has been the best kept secret ever. Aerial pictures appeared on the Internet on July 2nd but not wanting to encourage a horde of damaging sightseers the local farmer and the Rollright Stones organisation have kept it under wraps. The circle has gone now! Dohn Prout will point out to you where it was - up to yesterday. Dark Forces are at work and getting closer - something which many of us predicted when it was announced that Chippy would be having a Mayor's Consort for the first time in its 400 year history! You can't tamper with traditions like that without some kind of retribution.